Powerful copy,
written by AI
Generate engaging posts, headlines and ads that drive results.
The world's most experienced copywriter
Keywee's AI uses machine learning and Natural Language Processing
models that have been trained on tens of millions of posts, headlines and ads.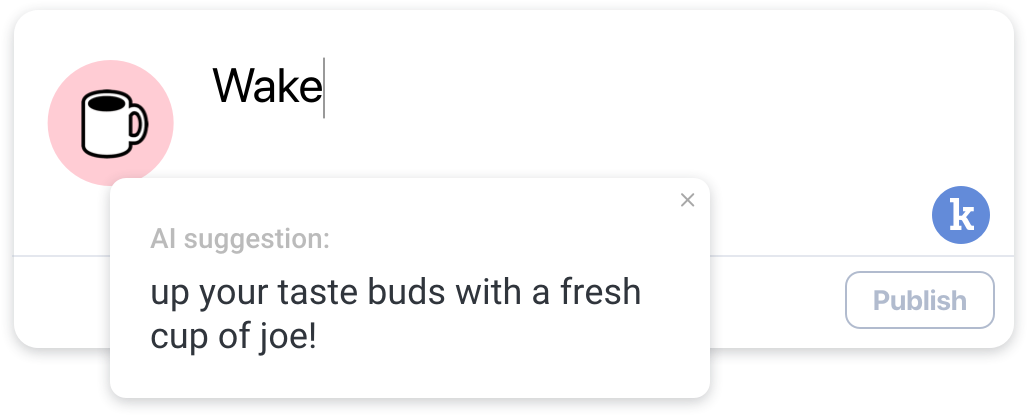 Go from blank to brilliant in
under 6 seconds
Add context, click a button and get original copy within two blinks of a cursor. You can also start a sentence for the AI to complete.
Get immediate feedback
Validate and improve the effectiveness of your
copy with Keywee's predictive engagement score.
Built for social media
Get more out of your ads, captions and posts.
Boost engagement, increase CTR, and drive more leads.
Start now
Generate engaging copy with a little help from AI