As another International Cat Day rolls around (didn't know that 8/8 was International Cat Day? Download Keywee's 2018 Digital Publishing Calendar), we're yet again thinking about the age-old rivalry: Cats vs. Dogs.
The Keywee office is split on the issue, with a long-standing rivalry between the dog-people and cat-people. While the right answer is obviously to love both, we decided to settle this debate once and for all, with the ultimate test: data.
We wanted to know – which animal does better on Facebook? There's a long-standing belief that cats rule the internet, but in honor of International Cat Day, we wanted to prove: are cats actually the surest way to boost social engagement (aside from a Kardashian, of course)?
The Data
There's some good news for dog-lovers among us. Dogs were the more-popular animal. In fact, since last International Cat Day (is this not the calendar year you work on?), we saw twice as many posts about dogs than we did about cats. The more generic term "animal" saw even less love.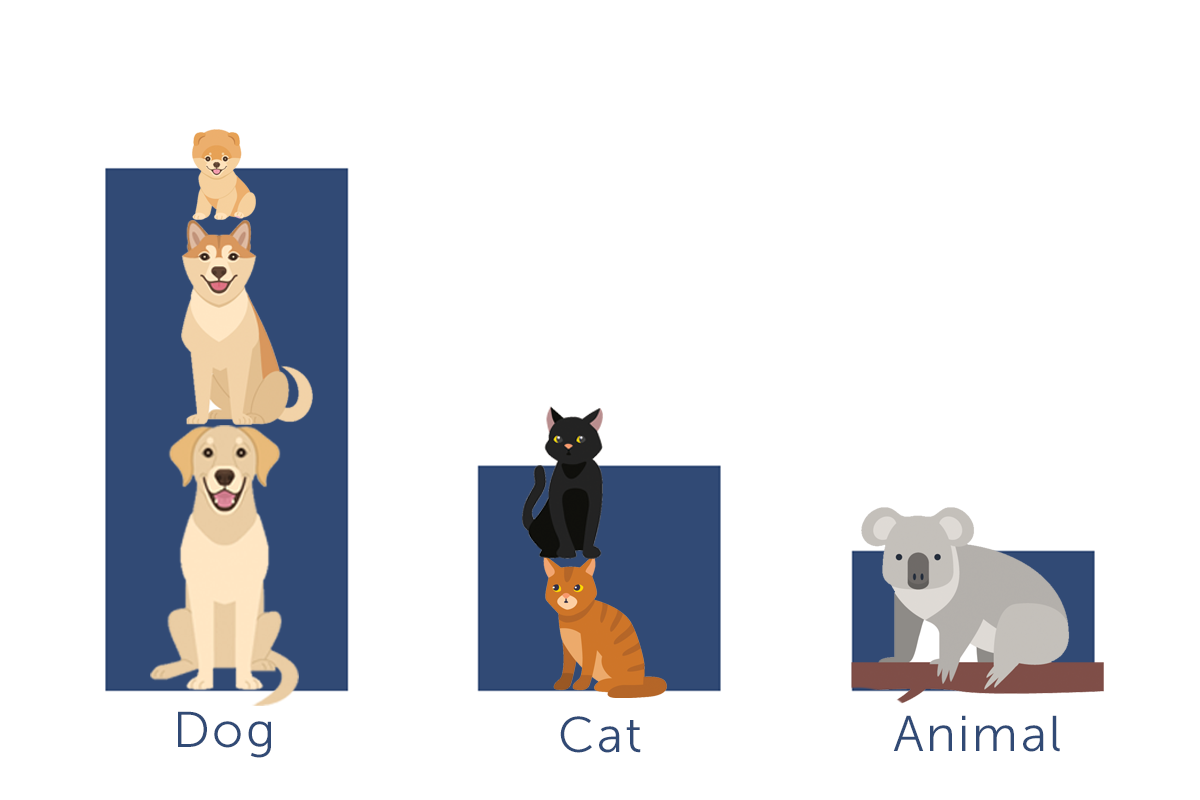 However, as we initially suspected, cats saw the better engagement.
Posts that mentioned cats saw an average CTR of 10.2%, with some posts seeing CTRs as high as 28%. This is compared to an average of 8.4% for dogs, or 7.3% for animals. Perhaps for this reason, cat posts also saw the lowest CPCs of the bunch, on average just $0.03.
So what's the secret behind this super-high engagement?
For some posts, it's just cat-loving fun: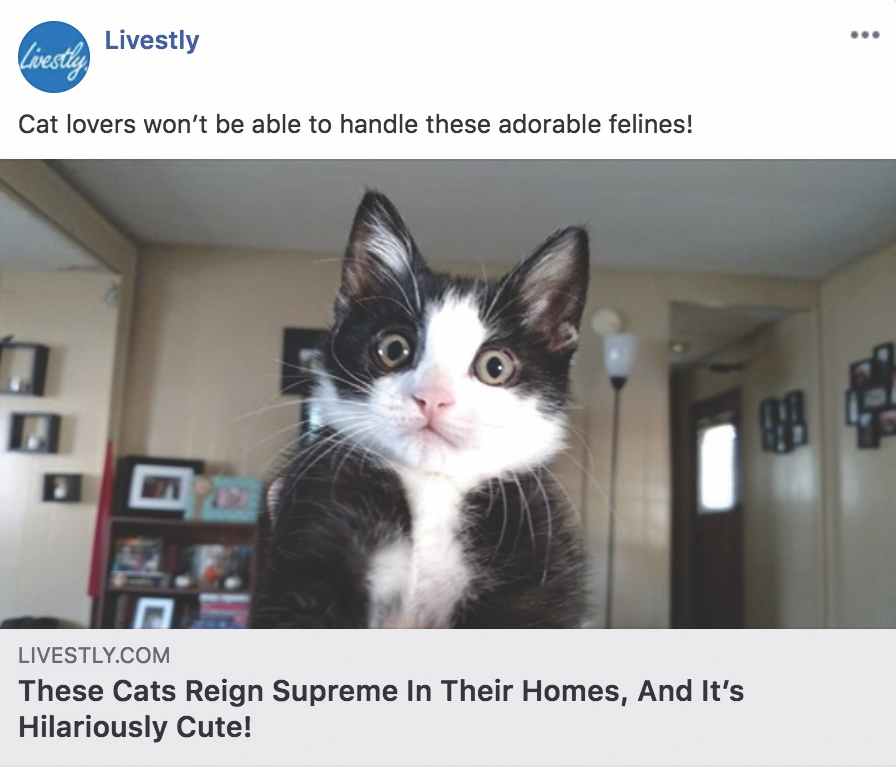 For others, nostalgia for the early-internet cat memes: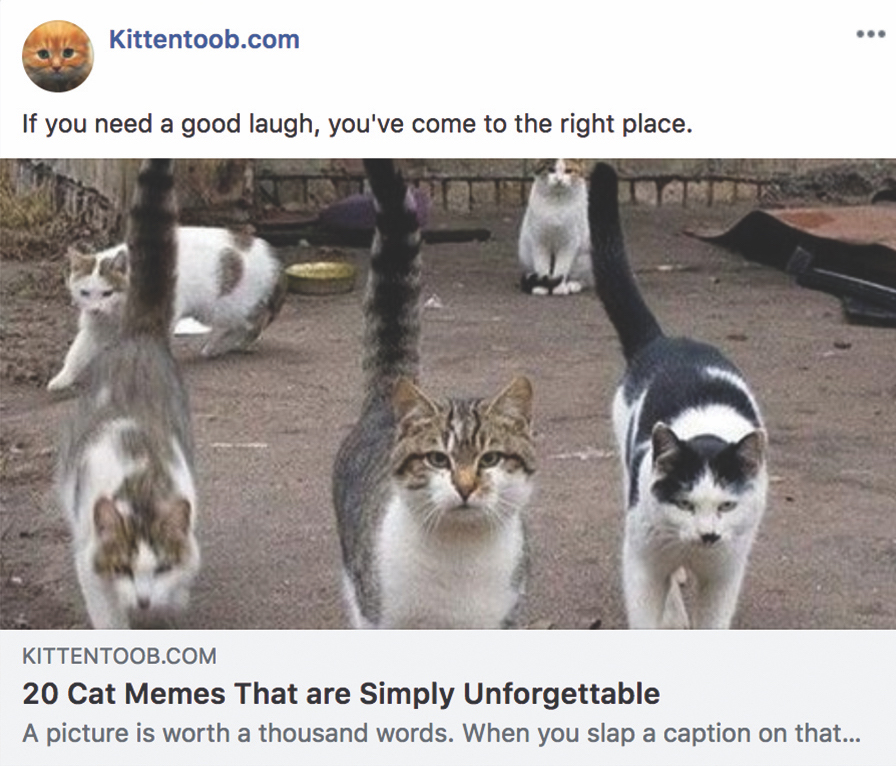 And of course some may have some other factors that drive up their click-through rate…
Bottom Line?
Cats rule, dogs drool… for now
About Keywee
At Keywee, we make stories relevant and powerful for the world's best storytellers — like The New York Times, The BBC, National Geographic, Forbes, and Red Bull.
Today, people aren't coming to websites to search for content — stories find their audiences in feeds and apps. The upshot? Distribution is now the key for effective storytelling. Keywee's platform unlocks audience insights using AI and data science, and infuses them into every step of the storytelling process: from topic selection, to story creation, to distribution and optimization. Keywee is backed by leading investors such as Google's Eric Schmidt and The New York Times, and has been a fast-growing, profitable startup since its inception. To learn more, request a demo here.