We launched The Keywee Facebook CPC Tracker to help content creators understand how changes to the Facebook platform affect their daily work. The findings are based on our analysis of data from hundreds of publishers across a variety of verticals.
We release new data on a monthly basis along with relevant insights on content distribution. You can sign up for monthly updates straight to your inbox here and read past months' updates here.
July Recap
It's no secret that content creators are on a quest to find the right revenue mix for their brands; one that ultimately produces a strong, sustainable business. For some, this means expanding into new products and content initiatives. In the case of The New York Times, the correct formula consists of five "ingredients," including "organic growth potential" and "a model that maximizes frequency through utility and habit building." One publisher betting on "frequency through utility" to drive growth is Cleveland.com, which began testing a program in July where subscribers receive twice-daily hyperlocal reporting delivered via text message. Rather than delivering traditional local stories, like similar text-based initiatives at other papers have done, subscribers will instead receive breaking news and usable insights like the messages below.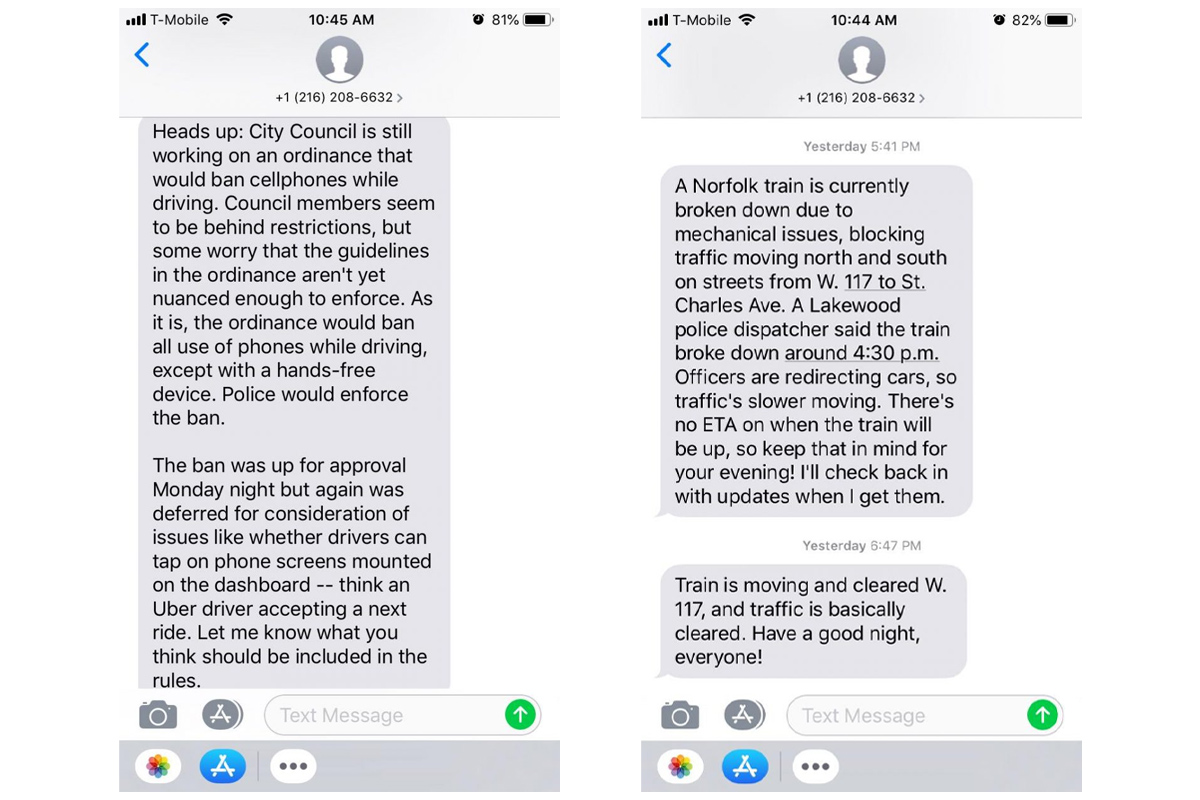 When it comes to exploring new content areas, some publishers are doubling down on what they know while others are expanding their coverage to new topics. The Dodo, for example, is taking the former route with the launch of a new kids vertical, Dodo Kids, which will help the company score more dollars from advertisers interested in placements around kid-friendly video content. And in a bid to prove that its high quality journalism spans far beyond what it's name might imply, The Economist is making a play to grow its audience by expanding its sports coverage — and doing so with a data-driven twist.
 

 

View this post on Instagram

 
For others, finding a sustainable business model means trying out new channels in addition to new content formats. Dazed is vying for eyeballs from a younger demographic by trying its hand at the popular short-form video app TikTok, whose rapidly growing audience skews younger. In addition to launching its account in July with a TikTok "hashtag challenge," Dazed also revealed the front cover for its August print edition as part of a new content partnership with the platform.
Additionally, CNN is taking a page out of YouTube and Instagram's book for its new Facebook Watch series, "Go There," which also launched at the end of July. Instead of opting for another glossy, highly produced series, "Go There" will borrow the "vlogging" model made popular on the aforementioned platforms in order to gauge how a more "personal" format resonates with viewers.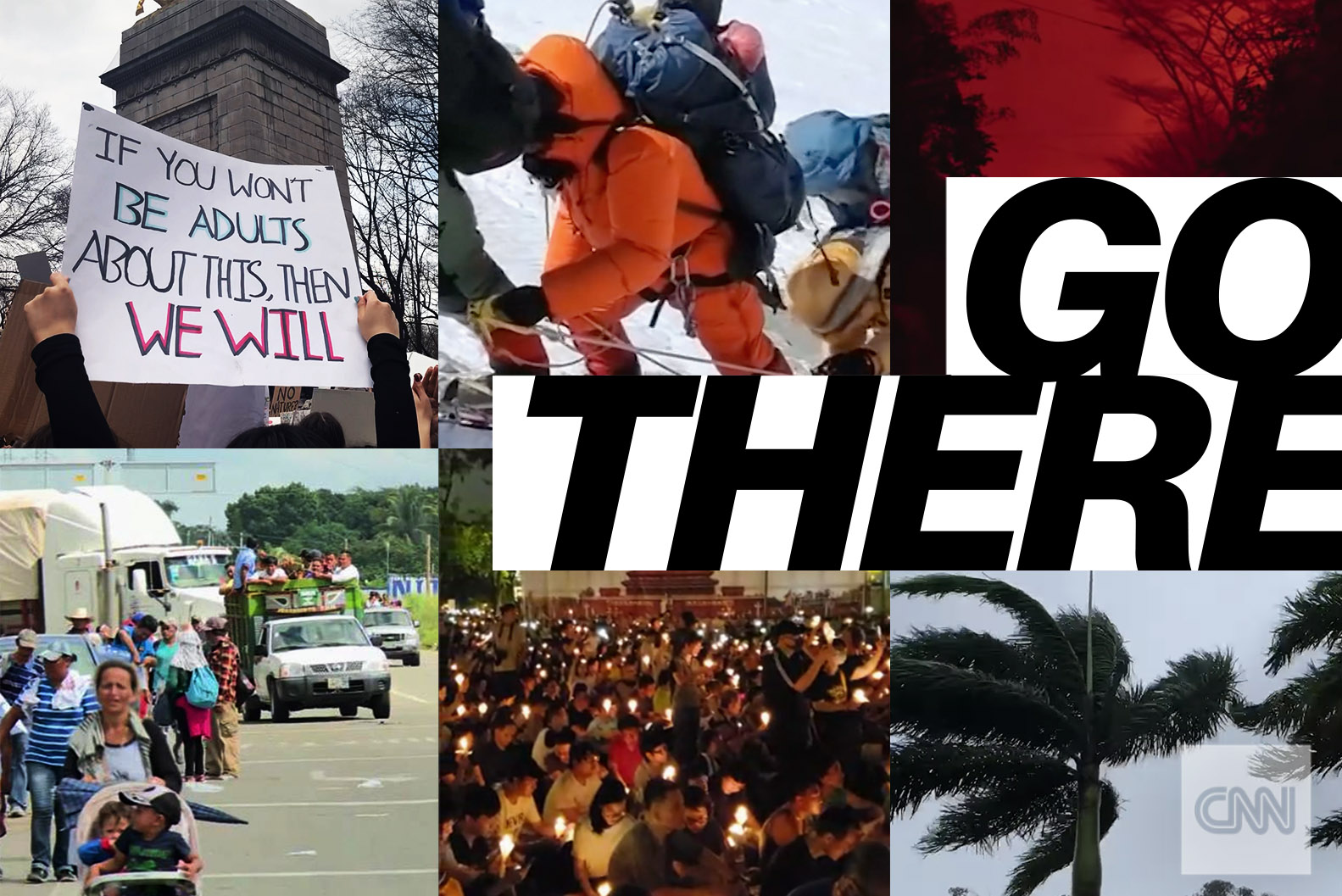 Unsurprisingly, Instagram continues to be a platform that many publishers have continued to explore in greater depth. Instagram saw both traditionally visual-leaning magazines as well as more news-focused magazines grow on the platform in July, and winners included titles such as Elle, Entertainment Weekly, The Atlantic, The New Yorker, Oprah, and Scientific America. The ephemeral nature of Instagram's Stories feature has been a major draw for some publishers, but other content creators are opting to revisit the platform that (arguably) started the gone-in-24-hours trend, Snapchat. In July, Digiday reported that monthly revenue for LGBT+ publisher PinkNews has tripled in the past year as a result of launching a Snapchat Discover channel and moving to a daily programming schedule.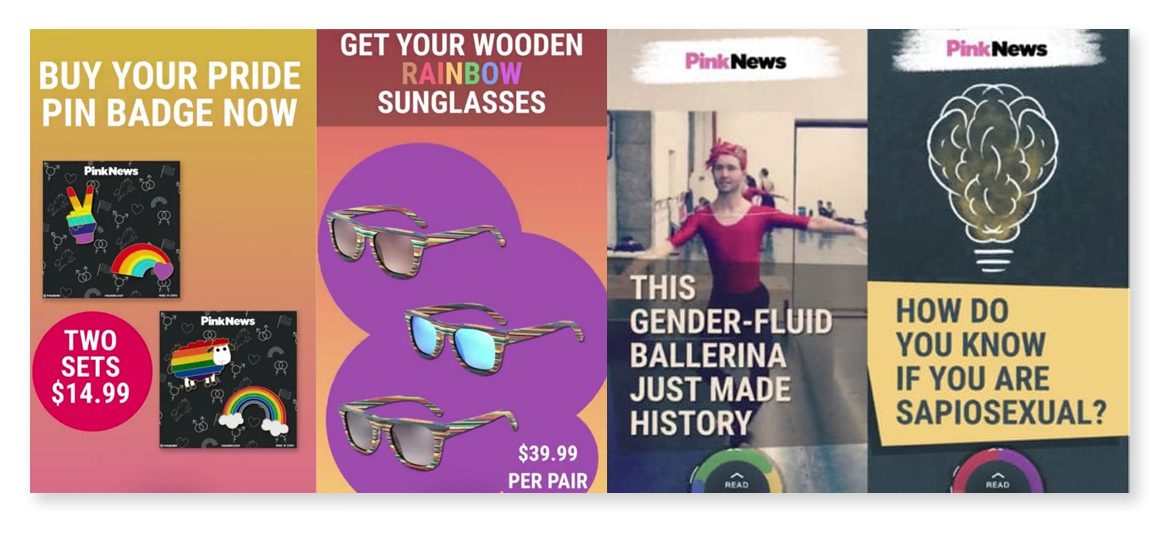 Still, for many content creators, revenue diversification continues to be key for building a business that can stand the test of time. One way that brands are testing this in through live, in-person events, like The New York Times' Food Festival. The event, which is putting editors in control of food curation, is charging $25 for daily admission and $45 for entry to hour-long panel sessions. In addition to paid tickets, The Times will also drive revenue through brand sponsorships — a strategy The Drum reporter Katie Deighton likens to The Times' journalism model by "[charging] the readers a subscription for journalism they want and [augmenting] this revenue with advertising dollars."
Another big name dipping its toes into the event waters is BuzzFeed, who attempted to bridge the gap between internet culture and the "IRL" experience with a 700-member audience taping of Internet Live. Although attendees weren't charged for entry, BuzzFeed sees a few avenues for monetizing Internet Live, according to BuzzFeed CMO Ben Kaufman, "whether it's selling this show to a network, selling brand integrations, [or] selling merch."
Commerce content continues to be a viable route for publishers seeking additional revenue streams outside of traditional advertising. Amazon's annual Prime Day — an undeniably important "holiday" among outlets publishing commerce content — was extended by an additional 12 hours this year, up to 48 hours from last year's 36. The growing popularity of paid VOD services is also changing how many view affiliate content, with publishers recognizing that there are real dollars to be made from driving sign-ups to OTT services. Case in point: The Daily Dot. Last year, only 10% of the company's commerce revenue came from streaming services, but this year it makes up about one-third of its commerce-driven revenue.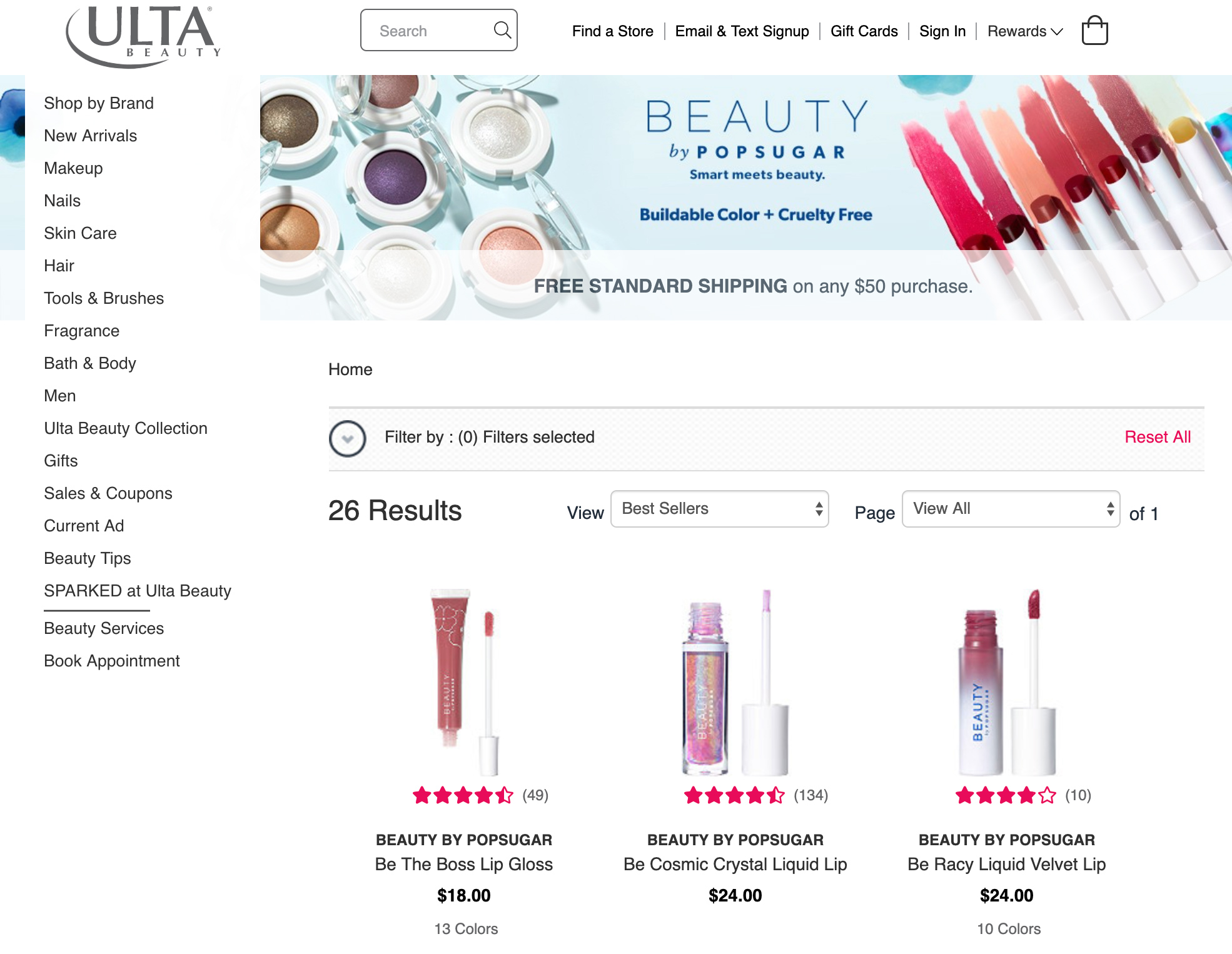 Other content creators are using different commerce-related strategies to bring in revenue, too. PopSugar has started selling branded clothing and makeup, while Hearst is offering readers a subscription to on-demand fitness videos for $15 per month.  
July Data

CPC prices were down by 6% in July, an expected drop in pricing given that July marked the start of Q3. Generally speaking, we expect prices to steadily increase throughout the quarter and then dip slightly at the start of the next quarter. Due to the fact that the CPC decrease is typically small, we can expect CPCs to increase throughout the remainder of the year and reach their annual peak next quarter in Q4.
An Open Opportunity for a Profitable Q4
While CPCs were down last month, we've found that Q3 overall is a great time to spend on new efforts with minimal risk. And from our experience, the most successful teams take advantage of advertising revenue growth opportunities throughout the year. For example, with low CPCs on Facebook in July, we've seen many advertising-first sites scale their paid distribution in a profitable way, despite summertime RPMs. Moreover, any learnings from your Q3 campaigns can be applied to Q4 when the stakes are higher.
With the big holiday shopping season not far on the horizon, many content creators are beginning to plan out their critical affiliate campaigns for Q4. To help publishers both big and small with these efforts, we released a new eBook, How to Build a Paid Marketing Strategy for Commerce Content. In it, we walk through the process of implementing a winning strategy for the paid distribution of commerce content: choosing the right content, finding (and expanding) your audience, building a calendar and budget, testing, and, of course, optimizing paid campaigns around ROI.
You can download the free eBook here.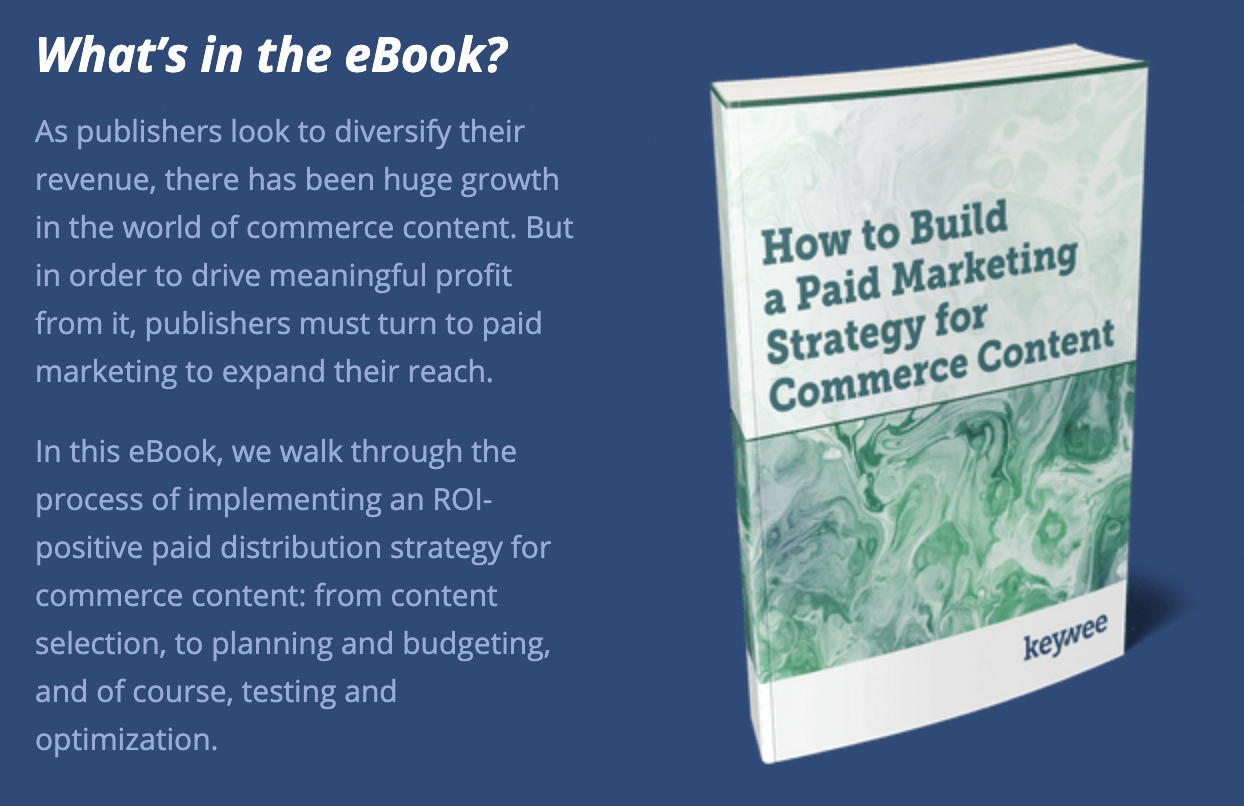 To sign up for future CPC updates, fill out the form below:
About Keywee
At Keywee, we make stories relevant and powerful for the world's best storytellers — like The New York Times, The BBC, National Geographic, Forbes, and Red Bull.
Today, people aren't coming to websites to search for content — stories find their audiences in feeds and apps. The upshot? Distribution is now the key for effective storytelling. Keywee's platform unlocks audience insights using AI and data science, and infuses them into every step of the storytelling process: from topic selection, to story creation, to distribution and optimization.
Keywee is backed by leading investors such as Google's Eric Schmidt and The New York Times, and has been a fast-growing, profitable startup since its inception. To learn more, request a demo here.