June Recap
This month, Mary Meeker released her annual report on Internet Trends. Her 333 slides covered a lot of ground, but there were a few trends that stood out. For one, digital media is becoming an increasingly important part of peoples' days. American adults spend an average of 6.3 hours a day interacting with digital media, and a growing number of people report being online "almost constantly." In fact, for the first time ever, Americans spent more time on their mobile devices than they did watching TV. These behaviors should make it easier than ever for digital publishers to reach their audiences, but communication patterns are also changing. More people are using images to communicate, and platforms such as Twitter and Instagram are amplifying this format. And in addition to the social networks we already know and love, young people are turning to multiplayer video games, like Fortnite, as online gathering spots.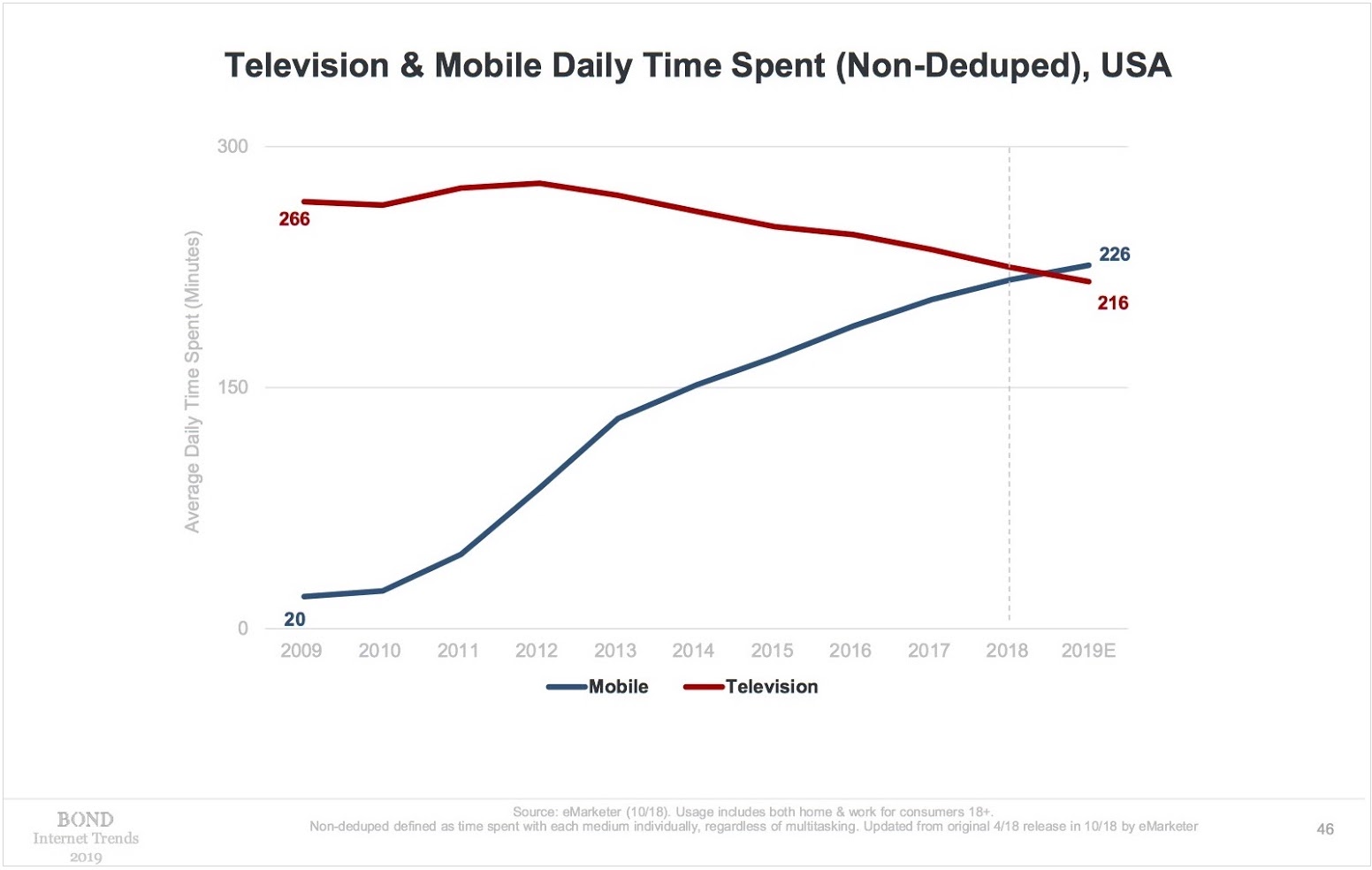 To succeed in 2019, storytellers are trying to keep up with media consumption trends of Millenials and Gen Z. This month, platforms took the next step to help them do just that. As young people continue to flock to TikTok, publishers are trying to understand how to utilize the platform. TikTok, working with a few select partners, has started to test more robust ad targeting to provide a clear path forward. Similarly, following the rise of Instagram influencers, Instagram rolled out a new feature that will let brands promote organic branded content posts from other creators as ads. Twitch has been growing its sales team, and it's paid off — over the past year, publishers have created specific shows catered toward the platform.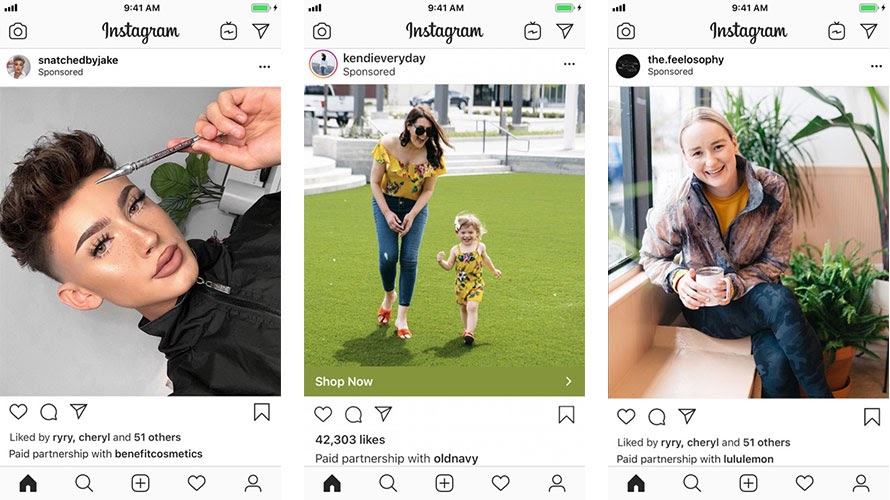 Of course, publishers also continue to turn to the channels that have worked in the past, such as newsletters. Email has been a great channel for publishers to build a loyal audience; A recent presentation by GQ's Manager of Newsletters showed that newsletter readers spend 95% more time on-site and read 57% more articles per visit. Perhaps, for this reason, an increasing number of publishers have ramped up their email acquisition efforts. Axios even differentiates its most engaged newsletter subscribers to help build a sustainable future for the business. The team has created its own metric: CPEEA, or cost per engaged email acquired. The WhereBy.Us team also thinks deeply about the cost of acquiring a new subscriber – they look both at the monetary cost and at the time cost of every new effort that they try. 

In addition to trying new methods of distribution, publishers are considering other ways to expand their audiences. For example, The Washington Post launched a new travel product, By The Way,  on June 18. The hope is to attract new, younger audiences while retaining current subscribers with new offerings. Similarly, Vogue has expanded its B2B offerings this month by launching a recruiting site. Other publishers are focusing on international audiences instead. The New York Times, for example, launched a weeklong series about European politics on its flagship podcast The Daily. Of course, each company will approach international expansion differently. The Athletic will open a U.K. office with about 50 employees to support its overseas expansion, while Complex will begin with distribution deals to bring its programming to new regions. 
For some publishers, growth in 2019 is all about driving more revenue from existing audiences. For many of these companies, commerce has become increasingly important. In August, Jungle Creations will launch a monthly subscription craft box based on its Craft Factory brand. Bleacher Report is growing its (relatively new) commerce business with custom designed apparel and sports merchandise. In-person commerce has also grown. BuzzFeed has seen great success licensing its Tasty food brand across a variety of consumer products and Time Out Group continues to launch Time Out-branded food halls in big cities internationally.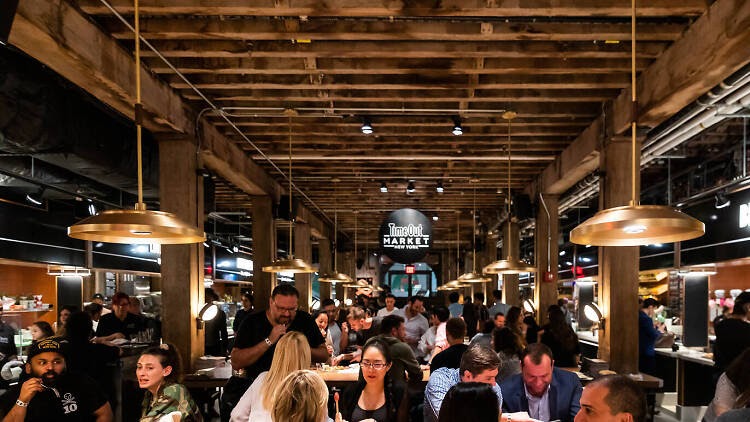 For many publishers, reader revenue remains at the heart of their business plans. The Financial Times, one of the pioneers in paid content on the internet, recently reached 1 million subscribers. Schibsted Media just announced that its goal is 1 billion NOK in reader revenue by 2020. And even newsletter-first media company, The Hustle, just announced a premium weekly newsletter which will cost $299 a year. 
The key question for these publishers is how to find and convert more people willing to pay for their content. According to recent research by Chartbeat, email is one of the most effective ways to do this. The Seattle Times is a great example: its morning newsletter converted 2,000 readers into digital subscribers last year, amounting to 8% of all new subscriptions. 
Other teams are looking for more innovative acquisition channels. The Economist will launch a weekly YouTube series this September, with the hopes of deepening its relationship with readers and exploring how video can drive subscriptions and retention. The Herald Sun is putting some of the responsibility on its journalists by offering a cash bonus for every subscription that one of their stories drives. The most common trend though is simply experimentation, as this piece in Publishing Executive describes. 
But even publishers with strong subscriber bases still need to think about advertising revenue. Norwegian publisher Aller Media has a growing subscription business, but advertising still makes up 90% of its revenue. To balance an aggressive subscription goal with current revenue generation, the site has introduced dynamic content blocks. Depending on a variety of factors about a user, they see either an editorial video, content that requires a subscription, or an ad. This helps to generate additional ad revenue from users who are unlikely to subscribe. The New York Times has said that its subscriptions-first strategy has actually benefited its ad business as well. NYT Head of Advertising, Sebastian Tomich, told Digiday, "Brands are recognizing that you have to have an audience-first approach. In the past, publishers have tripled down on ad-first strategy, downgrading user experience in favor of making more money. In the end, [it] doesn't deliver more value."
June Data

This month, we saw a small decrease in CPCs, which is somewhat unusual for the end of a quarter. This drop in prices was likely due to a few factors. 
First, price stabilization. Over the past few months, Facebook prices have fluctuated notably less than usual. Since we started this CPC tracker in January 2018, we've typically seen double digit changes month-over-month. However, in the past few months, single digit price changes have become the norm. 
Second, as we'll discuss in further depth, June is an important month for publishers relying on ad revenues. Because RPMs are at typically their highest until the holiday season, these content creators are looking to drive as much engaged traffic to their site as efficiently as possible. In June, these publishers make up a larger portion of Facebook spending. Since they typically aim for lower CPCs, they tend to bring the overall average down. 
Third, many teams are turning to additional Facebook placements to lower their distribution costs. Facebook placements are places ads can run across the family of Facebook apps and services like Facebook, Instagram, Messenger, and Audience Network. By taking advantage of multiple placements, marketers have more flexibility in their campaigns, generally leading to more results at a better cost. If you're interested in learning more about Facebook placements and how publishers are using them to streamline their content distribution efforts, listen to our webinar (co-hosted with Facebook) that took place on Wednesday, July 10th.
Profitable Spending in June
Despite an increasingly diversified revenue portfolio, many publishers still rely on advertising to generate a piece of their revenue pie. To help grow this revenue stream, audience teams will focus their content distribution efforts around same-session profitability. In other words, they're spending in such a way that the ad revenue from driving traffic is greater than the traffic acquisition cost.
We saw many publishers spending toward this goal in May, and they continued to do so throughout June. Because advertiser RPMs (revenue per thousand impressions) are at a mid-year peak in June, there is more room for publishers to achieve a positive ROI on their distribution spend. Perhaps, for this reason, we saw many publishers scaling up their budgets in June. 
If you're interested in learning more about the mechanics of this process, and if it might be relevant for your team, email info@keywee.co for access to a white paper on this topic, Audience Development: From Cost Center to Profit Driver.
To sign up for future CPC updates, fill out the form below:
About Keywee
At Keywee, we make stories relevant and powerful for the world's best storytellers — like The New York Times, The BBC, National Geographic, Forbes, and Red Bull.
Today, people aren't coming to websites to search for content — stories find their audiences in feeds and apps. The upshot? Distribution is now the key for effective storytelling. Keywee's platform unlocks audience insights using AI and data science, and infuses them into every step of the storytelling process: from topic selection, to story creation, to distribution and optimization. 
Keywee is backed by leading investors such as Google's Eric Schmidt and The New York Times, and has been a fast-growing, profitable startup since its inception. To learn more, request a demo here.