Keywee drives outstanding results for
outstanding publishers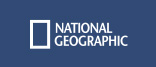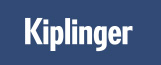 No matter your goals, Keywee improves
your results by making sure you get the
right content in front of the right people.
Expand your readership
Keywee cost-effectively finds highly-targeted and interested audiences for your content.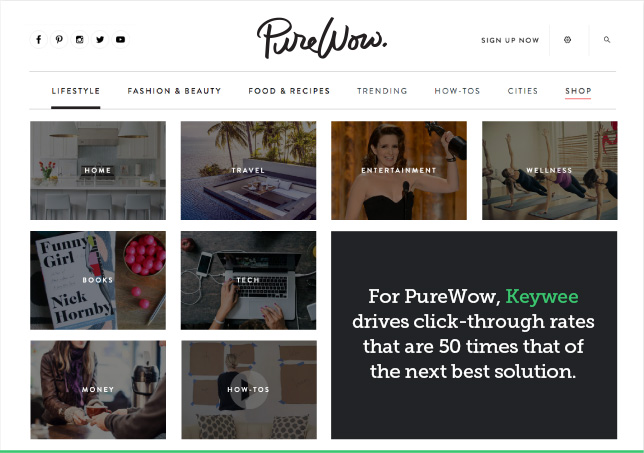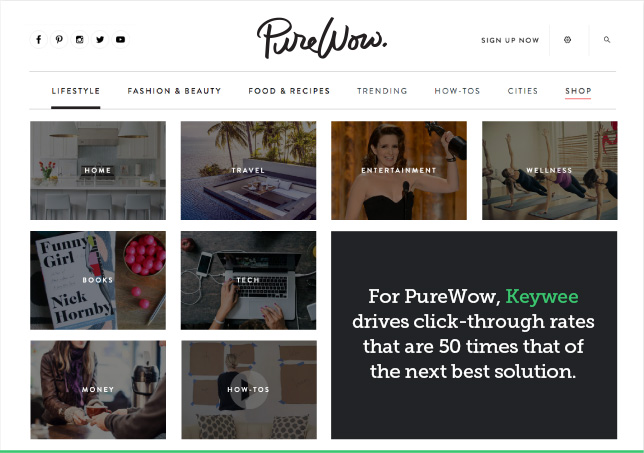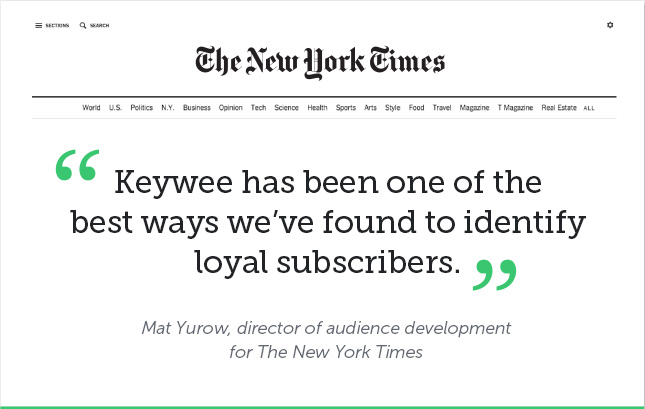 Attract new subscribers and signups
Keywee employs its vast database of historical performance to target audiences that have been shown to act on content like yours.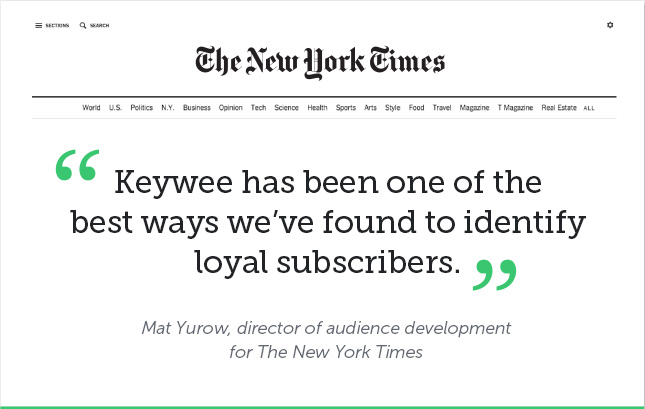 Boost your branded content initiative
Keywee partners with you to deliver, measure and report the results your advertisers seek.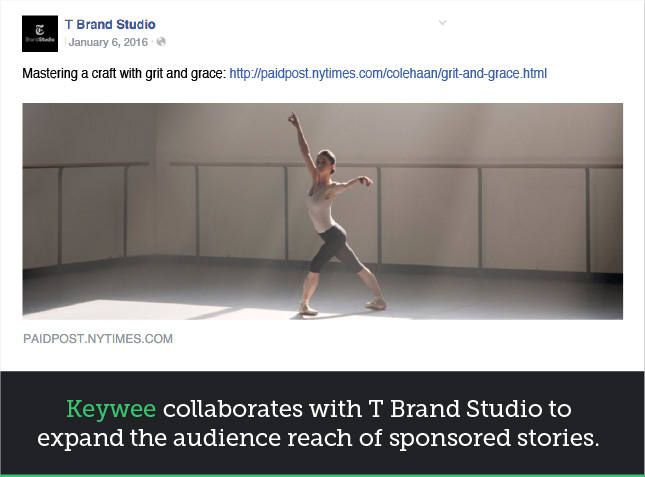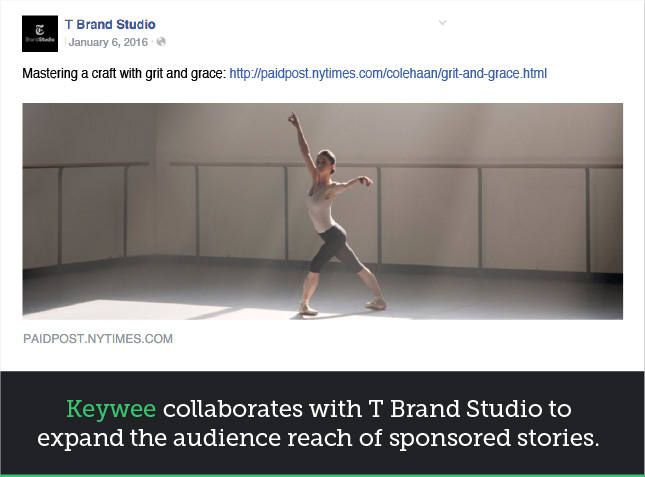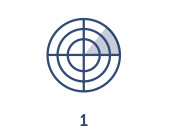 Scans your content to
understand what it is about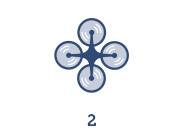 Finds audiences on Facebook, Instagram
and Yahoo that will act on the content, in
line with your business goals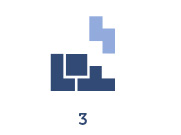 Automatically generates numerous
variations of paid posts, recommending
optimized bids for each selected
audience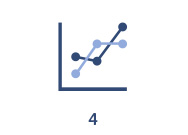 Measures and reports on the
performance of your content
across channels