We Now Offer Our Audience-Targeting Capabilities for Instagram Ads
We're pleased to announce that our customers can now take advantage of Keywee's innovative audience-targeting capabilities to share their stories as paid posts on Instagram and drive high-performing traffic to their website. With a community of more than 400 million users, Instagram is one of the world's largest mobile ad platforms. Last year's addition of direct-response buttons, such as "Learn More," to its ad format made the platform even more compelling to publishers and content marketers. These buttons can link to a particular webpage, like an article, and drive action to meet specific business goals such as subscriptions, newsletter signups or audience development. Our customers, including some of the top publishers in the world, wanted Instagram support. Now they have it!
So, How Does it Work?
Keywee now does the same thing for Instagram that it has done successfully for other platforms such as Facebook and Yahoo. Specifically, Keywee:
Uses natural-language processing to scan content and understand what it is about.
Employs its vast database of historical performance to target audiences that have been shown to act on different types of content.
Automatically generates numerous variations of paid posts, with optimized bids for each selected audience.
Provides insight into how the paid posts are performing with their targeted audiences, across platforms.
We're excited to continue to grow in line with our customers' needs!
From the
Blog
One of the primary reasons that marketers turn to Facebook for help achieving their business goals is that, unlike other content distribution platforms, Facebook allows them to speak directly to very specific, granular audiences. That said, while reaching the right audience is undoubtedly a critical component of any targeted campaign, oftentimes it's only half the battle.
When dealing with such nuanced audiences, it's equally important for publishers to take a step back and evaluate how to best approach these audiences. Brands should ask themselves, "What is the typical behavior of these Facebook users, and how do I remain mindful of that as I'm serving them campaigns to bring them to my site?"
In our latest webinar, "How Publishers Can Leverage Facebook Data to Behaviorally Grow Their Lists," we dove in head first to find answers to these tough questions. With some help from our friends at Bounce Exchange, we explored some behavioral traits that are common among most Facebook users, as well as techniques for creating a custom experience for your Facebook-driven website visitors.
Here are a few highlights from the webinar.
The Behavioral Mindset of Facebook Traffic
There's a common misconception that when people click a link on Facebook they only consume that single piece of content, then immediately return to Facebook and continue browsing their News Feed. While this traffic can be flighty, one Keywee study found that Facebook-driven traffic sees nearly three times as many pageviews as other traffic sources.
So how hard is it to acquire quality traffic on Facebook these days? When looking to acquire quality traffic from Facebook, it all comes back to the concept of growing your core audience, a.k.a. "The Holy Grail of Publishing." One Keywee client study actually found that core audience members are five times as valuable as a passerby.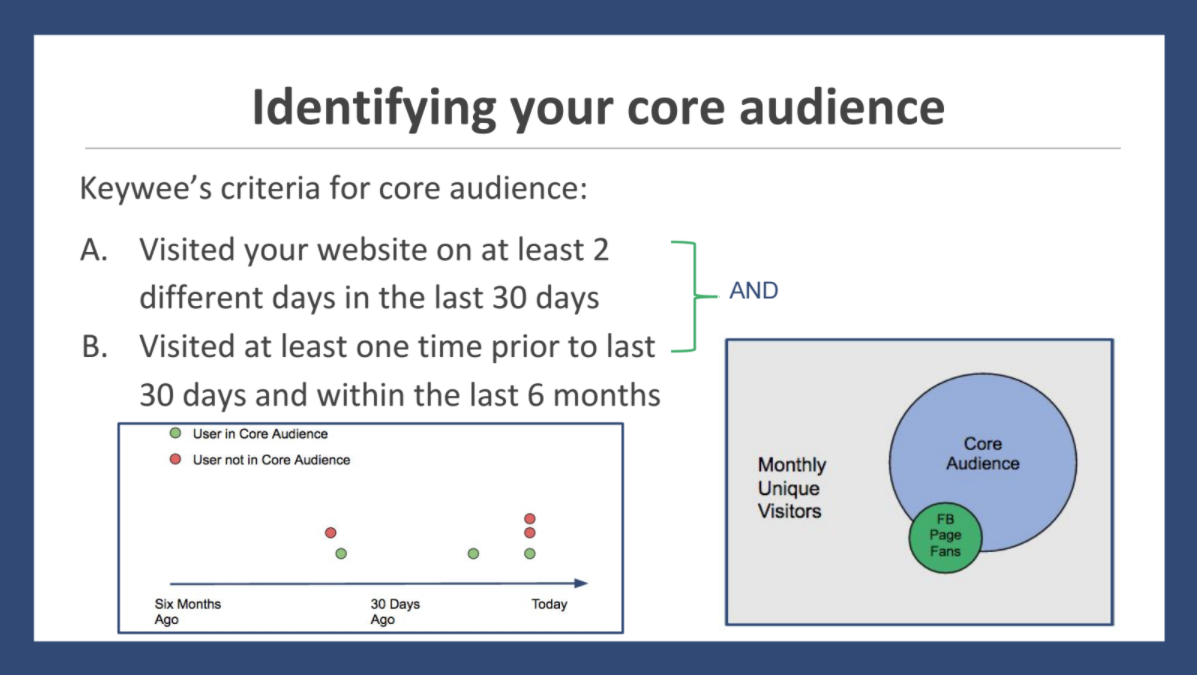 Smart publishers should consider a strategy that uses core content, the content that best represents your overall brand, to attract and retain readers.
Maintaining Continuity from Facebook to Your Site
Generally speaking, smooth transitions are preferable to those that are abrupt or unexpected. So why not offer some continuity to visitors that you're bringing to your site from Facebook? Since you know which piece of content brought a particular user to your site, you should have a sense of what else may interest that visitor. This means that you can offer more relevant content that echos the same value that brought the reader to your site in the first place.
Consider this simplified example: Mike is browsing Facebook and comes across a sponsored post from a national newspaper that's promoting a tech article. When Mike clicks on the link to read the article, rather than displaying the paper's standard navigation bar (which includes verticals like Food or Style), the website dynamically changes the navigation bar to display the subcategories within the tech vertical.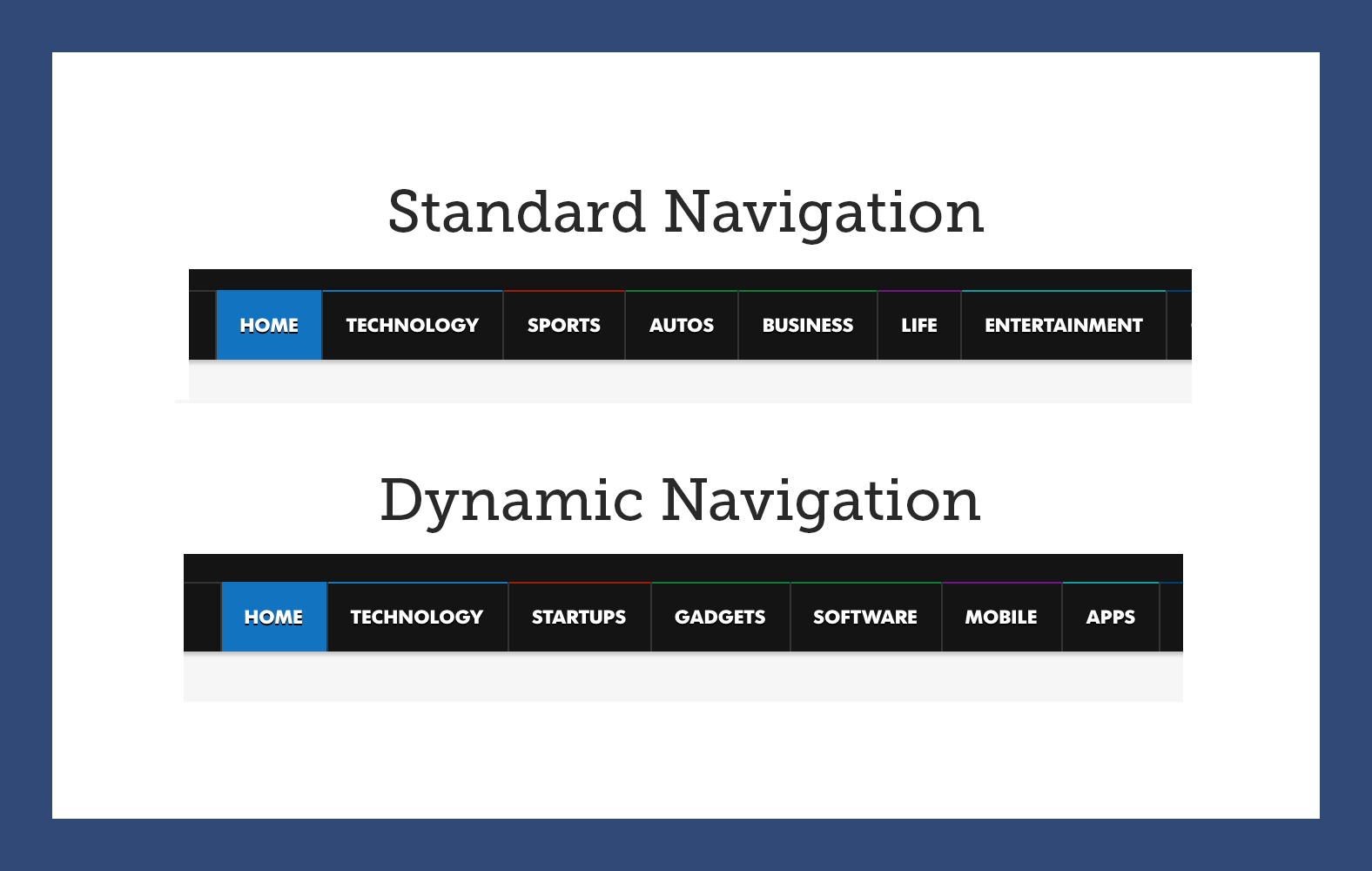 Publishers looking to increase brand affinity should consider designing these secondary experiences around the content that initially brought the reader to their site. You can also try offering more content that's similar via a newsletter sign-up or through browser push notifications.
The List Goes On
Watch the webinar below to hear more about the items above and more, including discussions on a wide range of topics like:
The predictability of paid channels and how it enables you to scale your content distribution
Whether clickthrough rate matters when you're paying CPC (spoiler alert: it does)
The factors that contribute to the cost of distributing your content on Facebook, like post engagement rate and the number of Likes on your page
Tips for moving your audience from content affinity to brand affinity
How brands are modifying their mobile experience to resemble Facebook in order to reduce friction
—
About Keywee
Keywee enables the creation, distribution and measurement of content that drives business results for publishers, retailers and brands. Hundreds of iconic brands and digital natives like The New York Times, The BBC, AOL, and Forbes use Keywee's revolutionary platform to find the audiences most likely to meet specific goals for their content.
Interested in learning more about Keywee? Click here to request a demo.
It's not often that you get the chance to discuss industry trends with one of its most esteemed players. Luckily for us, that's exactly what happened when we kicked off our Distributed Content Event Series with guest speaker Bryan Davis from The New York Times' Audience Development team.
This inaugural event, "The Future of Digital Publishing," was the first of many panels and mixers that we plan to host as part of Keywee's efforts to bring together the distributed content community. These events will explore how the publishing world approaches topics like audience development, reader engagement, and content distribution, as well as trends in digital publishing.
We held "The Future of Digital Publishing" at the spacious Work-Bench offices just blocks from NYC's Union Square. Keywee CEO and Co-founder Yaniv Makover moderated the conversation, which focused on how different audiences can affect a publisher's revenue, the ways content can influence subscriber acquisition, and the role that technology will play for publishers in the future.
Watch the video below for a four-minute recap of some of the night's most memorable moments, and continue reading to learn more about the event and watch a recording of the full speaker panel.
The Right Audience = The "Right" Revenue
High-value users are a staple in many industries: retailers have their high value shoppers, airlines have frequent flyers, and there are die-hard fans in the worlds of sports and entertainment.
The same is true within the realm of publishing, where the majority of a publisher's revenue often comes from a small segment of its overall audience. That said, publishers looking to increase their revenue most effectively should focus their acquisition efforts on growing this revenue-generating segment of their audience.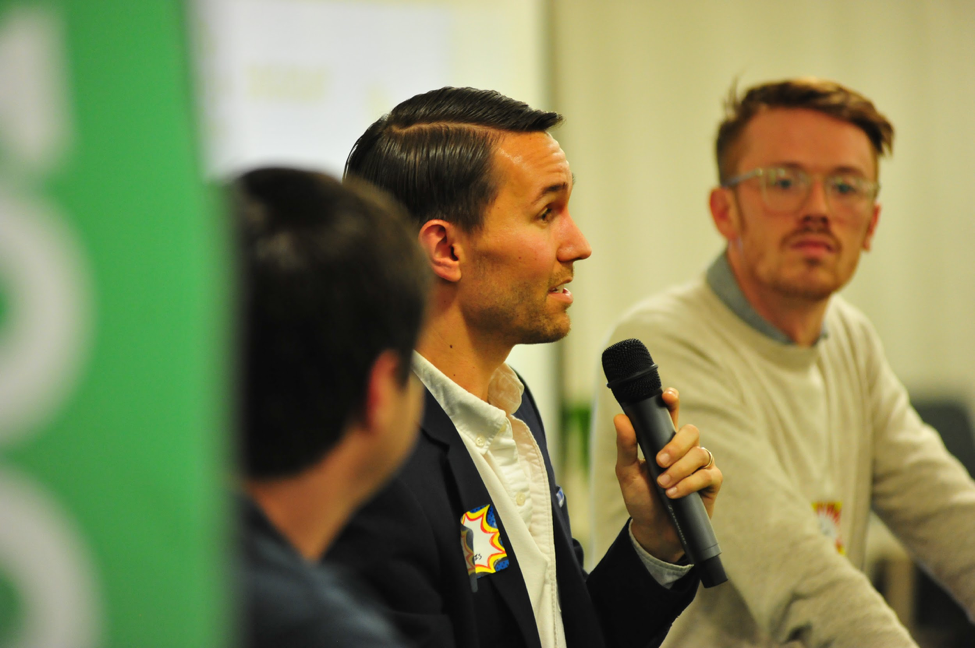 Regardless of the exact revenue stream, it's clear that fostering a habit within users to return to your website is key to driving revenue. After bringing users to your site (often with qualifying content that represents your brand), you should then work to reinforce this relationship with the reader. Once a habit is formed it's much easier to tap on this core audience for revenue through subscriptions and other offers.
It's important to point out that the funnel guiding readers to purchase a digital subscription is not linear. Each reader will experience his or her own customer journey, and it's up to the publisher to provide valuable content at every step along the way.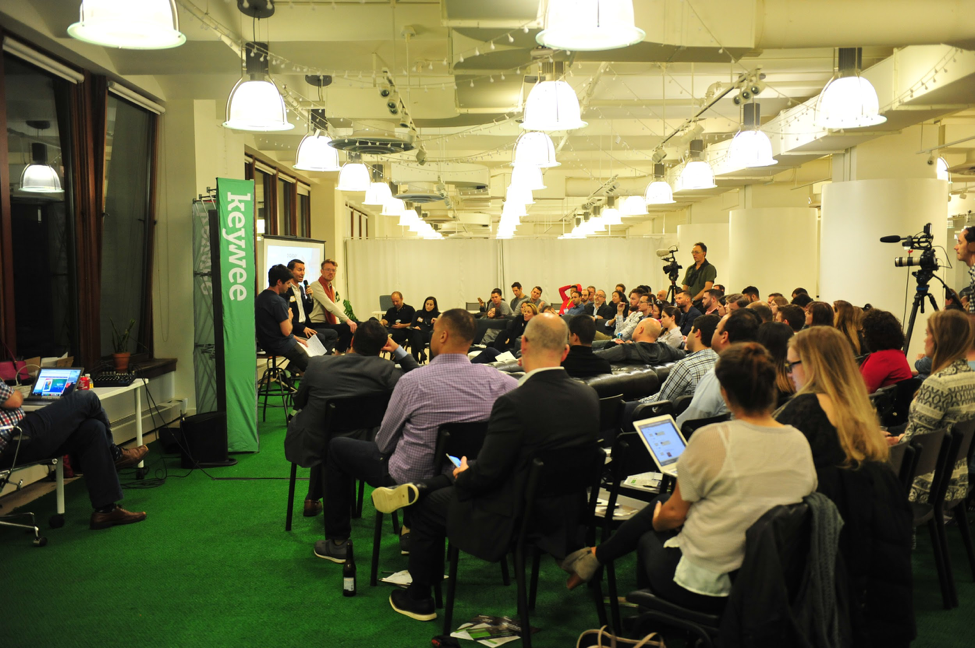 The Future of Distributed Content
As publishers continue to create high quality content, the challenge has become more focused on getting the content in front of the right readers. To do this, publishers are turning to solutions like Keywee whose platforms allow them to effectively target and scale their distribution efforts.
In addition to these topics, the conversation also touched on:
The impact of Facebook Instant Articles and Google AMP
Implementing paywalls and educating users on why they exist and what their subscription supports
The rise of branded content
Watch the entire discussion and the audience Q&A that followed in the video below: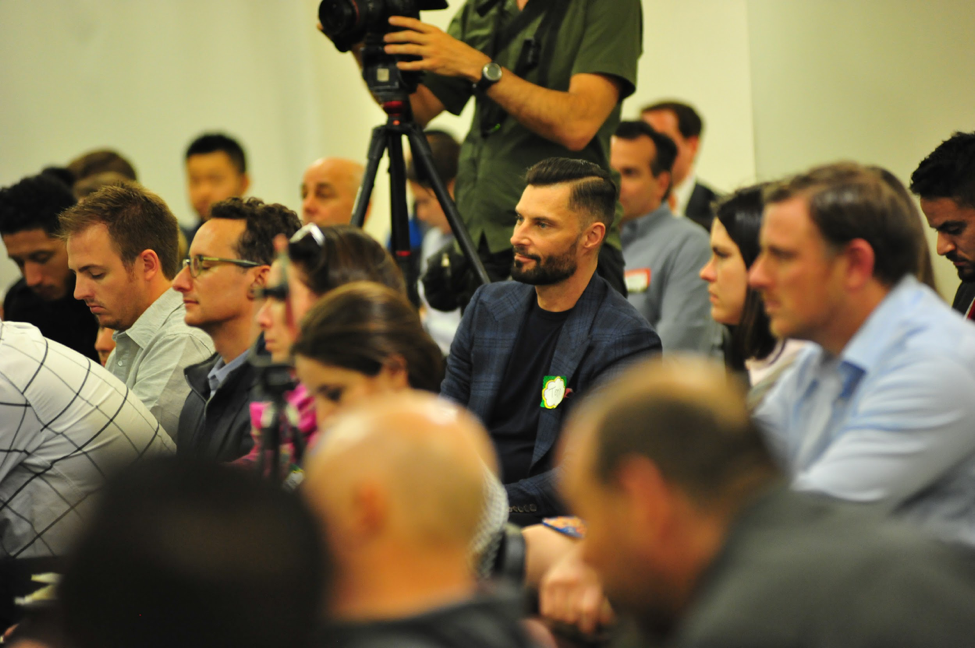 That's a Wrap
Thanks again to everyone who attended "The Future of Digital Publishing," we look forward to hosting the next Distributed Content Series event soon.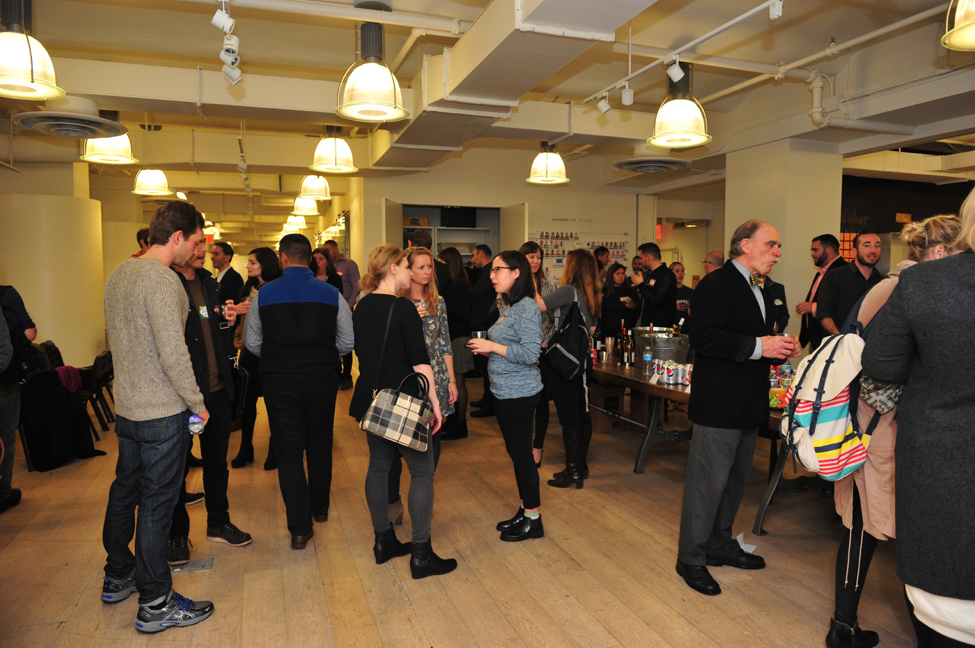 —
About Keywee
Keywee enables the creation, distribution and measurement of content that drives business results for publishers, retailers and brands. Hundreds of iconic brands and digital natives like The New York Times, The BBC, AOL, and Forbes use Keywee's revolutionary platform to find the audiences most likely to meet specific goals for their content.
Interested in learning more about Keywee? Click here to request a demo.
In the world of paid traffic, Q4 is a notoriously expensive time of year. Thanks to the annual surge in holiday shopping, marketers have come to expect a significant bump in the cost of online advertising during the final months of the year. So while traditional e-commerce players scramble to compete for holiday clicks, now is the ideal time for publishers to leverage Facebook as a paid distribution channel in light of Google's Q4 price surge.
In our latest webinar, "Using Facebook to Take Advantage of Google's Q4 Price Surge," we examined why Q4 is the optimal time for publishers to promote cost-per-page-view (CPPV) campaigns. We also explored related topics, including:
How to earn revenue from CPPV campaigns
How CPC on Facebook and Google impacts CPPV campaigns
Best practices for CPPV campaigns and the slideshow user experience
How to optimize slideshows to increase click-through rates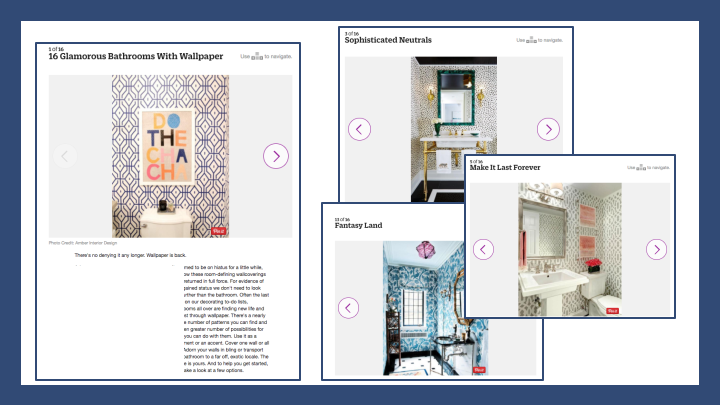 What are Cost-Per-Page-View Campaigns?
Before diving into why Q4 is ideal for CPPV campaigns, it's important to first establish exactly what comprises a CPPV campaign. To do this, let's consider the following simplified example.
Imagine that a publisher is paying Facebook a CPC of $0.05 to send users to its website. This means that the publisher will pay $50 for every 1,000 website visitors.
Paid: $0.05 / visitor x 1,000 visitors = $50
At the same time, the publisher is serving Google display ads on its website at a CPM of $10. So for every 1,000 impressions, the publisher is making $10.
Earned: $10 CPM x 1,000 visitors = $10
Combining these numbers, one would assume that a publisher would lose $40 per 1,000 visitors, given that:
$10 earned – $50 paid = -$40 per 1,000 visitors
Taken at face value, this strategy is unsustainable. So then, why would a publisher willingly lose 80% of its investment?
The truth is that smart publishers don't lose on their investment. This is because most CPPV campaigns direct users to slideshows, which generally result in upwards of 10 pageviews per user.
Using this average, the amount a publisher earns per user is multiplied by 10.
Earned: $10 CPM x 1,000 visitors x 10 pages = $100
Therefore, instead of losing $40 for each 1,000 visitors, the publisher would instead earn $50. For publishers taking advantage of Facebook's advanced targeting capabilities, this strategy can easily scale and quickly become quite profitable. In fact, Facebook users on average view over twice as many article per visit than other traffic sources.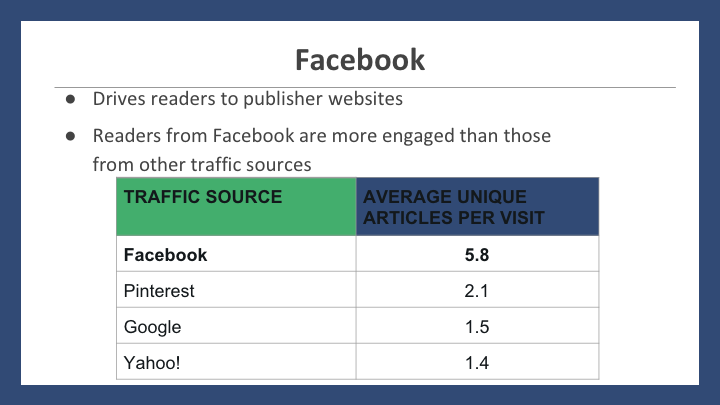 What Makes Q4 Prime for CPPV Campaigns?
Working with hundreds of publishers, we've noticed a few trends consistently appear across the board. Among them is a much more significant increase in median CPC during Q4 for Google (22%) compared to Facebook (4.7%).
Since CPC is more often than not a proxy for CPM, this means that during Q4 publishers will pay a slightly higher CPC to drive traffic to their sites, while at the same time enjoying a significant increase in revenue from display ads.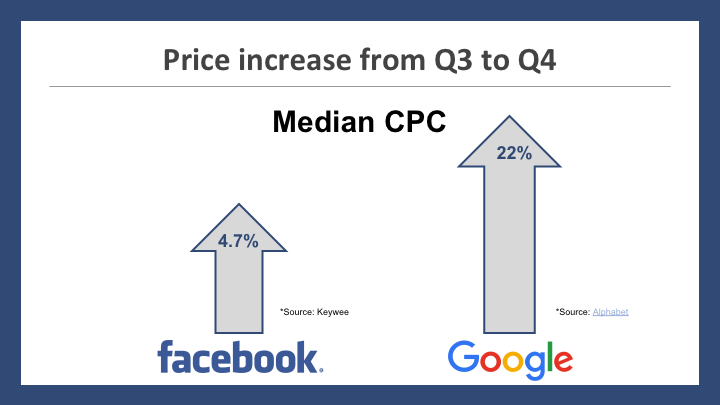 Optimizing CPPV Campaigns: Click-Through and Infinite Scroll Slideshows
As we've established, the primary use case for CPPV campaigns among publishers is slide shows. That said, the average number of slides (a.k.a. page views) that a publisher can garner from each slideshow has a direct impact on the campaign's the overall revenue. The greater the number of slides, the greater the potential revenue.
This is why publishers looking to maximize their revenue from CPPV campaigns should pay special attention to the slideshow user experience on their website. From our point of view, there are two primary types of slideshows: click-through and infinite scroll.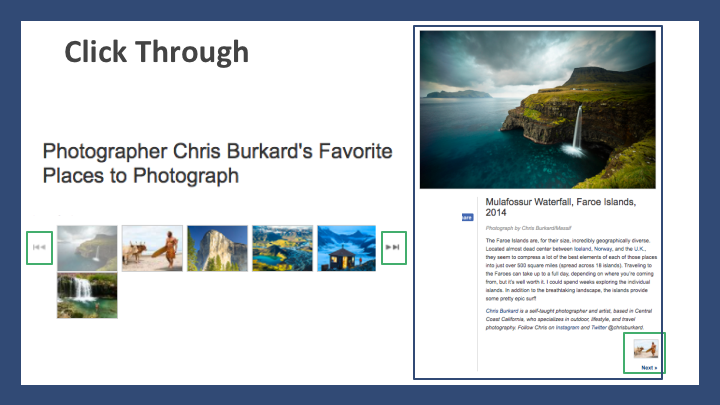 Traditionally, click-through slideshows tend to:
Have an easily digestible format
Take longer to load, which can be an issue for mobile
Have more friction, since users have to scroll to bottom of the page to navigate through slide show
Have an average of less than two page views per session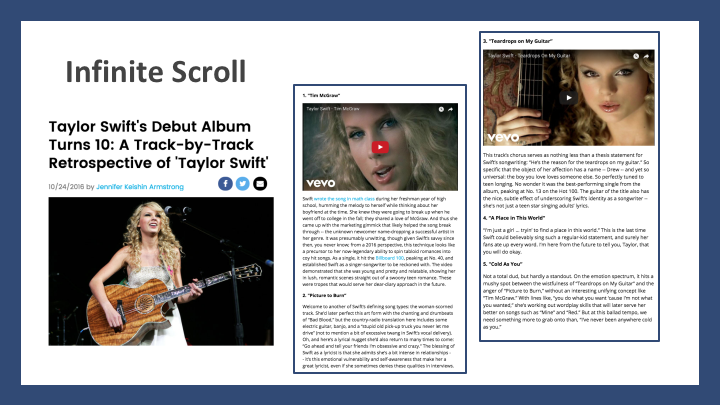 On the other hand, infinite scroll slideshows:
Are best for robust content per slide
Need more text to break up the pages
Dynamically change URLs, allowing for ad refreshing
In general, Keywee data suggests that the most page views will be consumed per session when the user experiences the least amount of friction as he or she navigates through a slideshow. We've also noticed that when the "next slide" button is easily accessible, meaning near the top of the user's browser, that the average number of pageviews increases by up to 8 pages.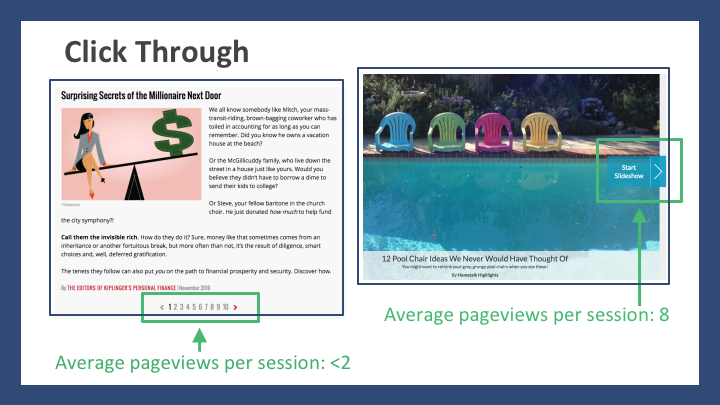 In addition to this, we've also uncovered stats surrounding:
The ideal number of slides per slideshow
The difference in user experience between desktop and mobile
The efficacy of affiliate links
How to best leverage branded content
'Tis the Slideshow Season
By now we've only scratched the surface as to why smart publishers should be eager to implement CPPV campaigns during Q4. Watch the webinar below as we cover all of the above topics and more, including:
Scaling CPPV campaigns
Managing Advertising Yields
Why the Facebook Advertising Network (FAN) is not ideal for CPPV campaigns
—
About Keywee
Keywee enables the creation, distribution and measurement of content that drives business results for publishers, retailers and brands. Hundreds of iconic brands and digital natives like The New York Times, The BBC, AOL, and Forbes use Keywee's revolutionary platform to find the audiences most likely to meet specific goals for their content.
Interested in learning more about Keywee? Click here to request a demo.