Here at Keywee, we like to get creative. In fact, we consider ourselves savvy when it comes to creative – Facebook creative, that is.
We've generated over 300,000 different creatives for more than 70,000 articles, which have been published on over 600 Facebook Pages. While we've found that there's no silver bullet to building effective ad creatives, we have collected enough data to identify some traits common among high-converting Facebook ads.
In our latest webinar, "All Things Creative: Building Facebook Ads that Convert," we crunched all the numbers to share with you how to best optimize your Facebook sponsored posts for conversion. Spoiler alert: it's not all puppy photos and cat memes.
Getting on the same (Facebook) Page
Before we get started, let's make sure we're on the same page regarding terminology. For the purpose of this discussion, we'll be referring to each part of a Facebook ad or sponsored post as outlined in the diagram below.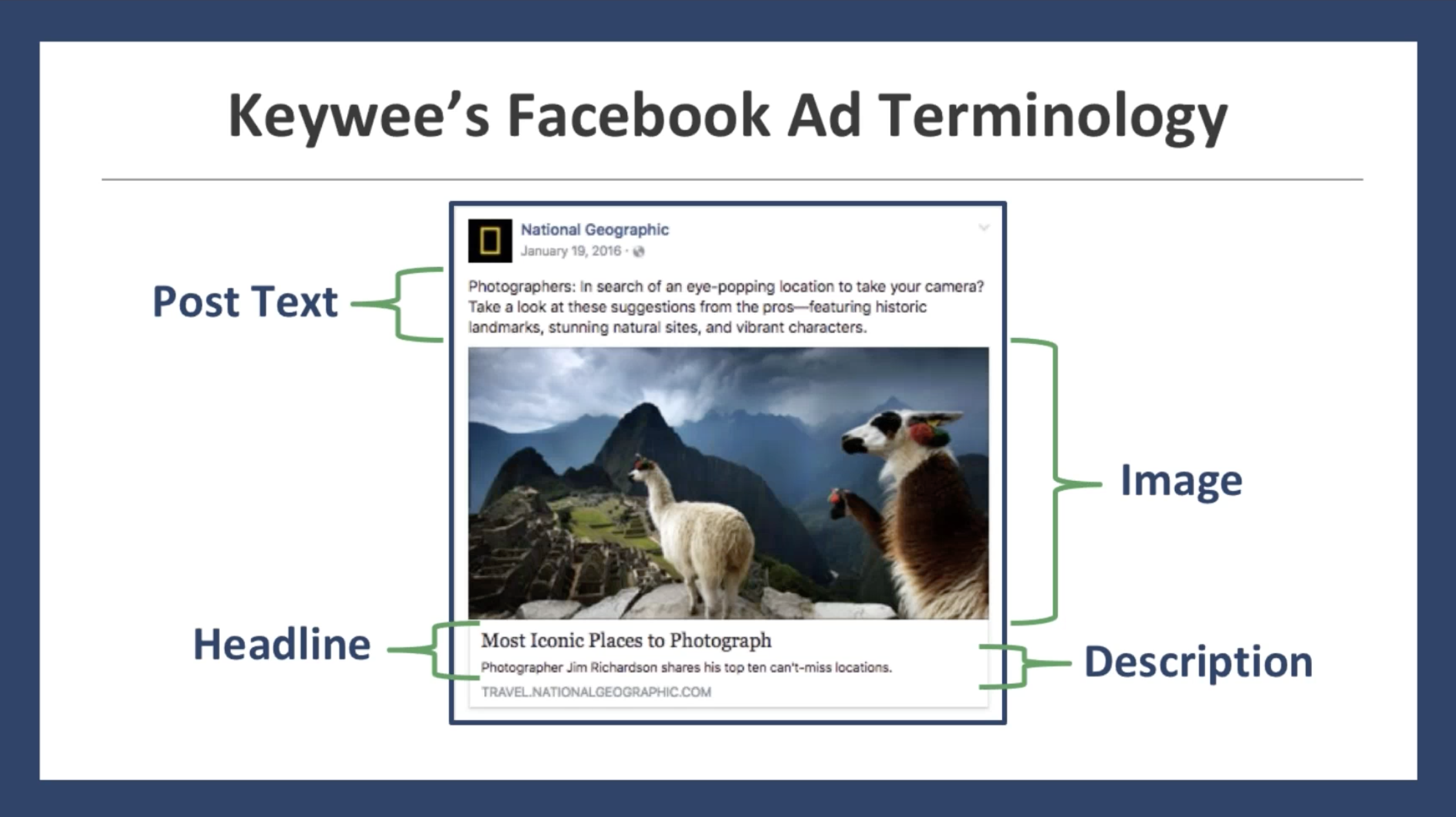 Now, let's dive a little deeper into each of these separate parts.
The Headline
Let's face it, headlines can either make or break a Facebook campaign. While there are many different approaches to writing effective Facebook headlines, our research has uncovered one particular structure that often results in high-converting headlines.
Number → Noun → Personal Noun → Modal
(Quick grammar refresher: a modal is a type of verb that is used to indicate modality, such as likelihood, ability, permission, and obligation.)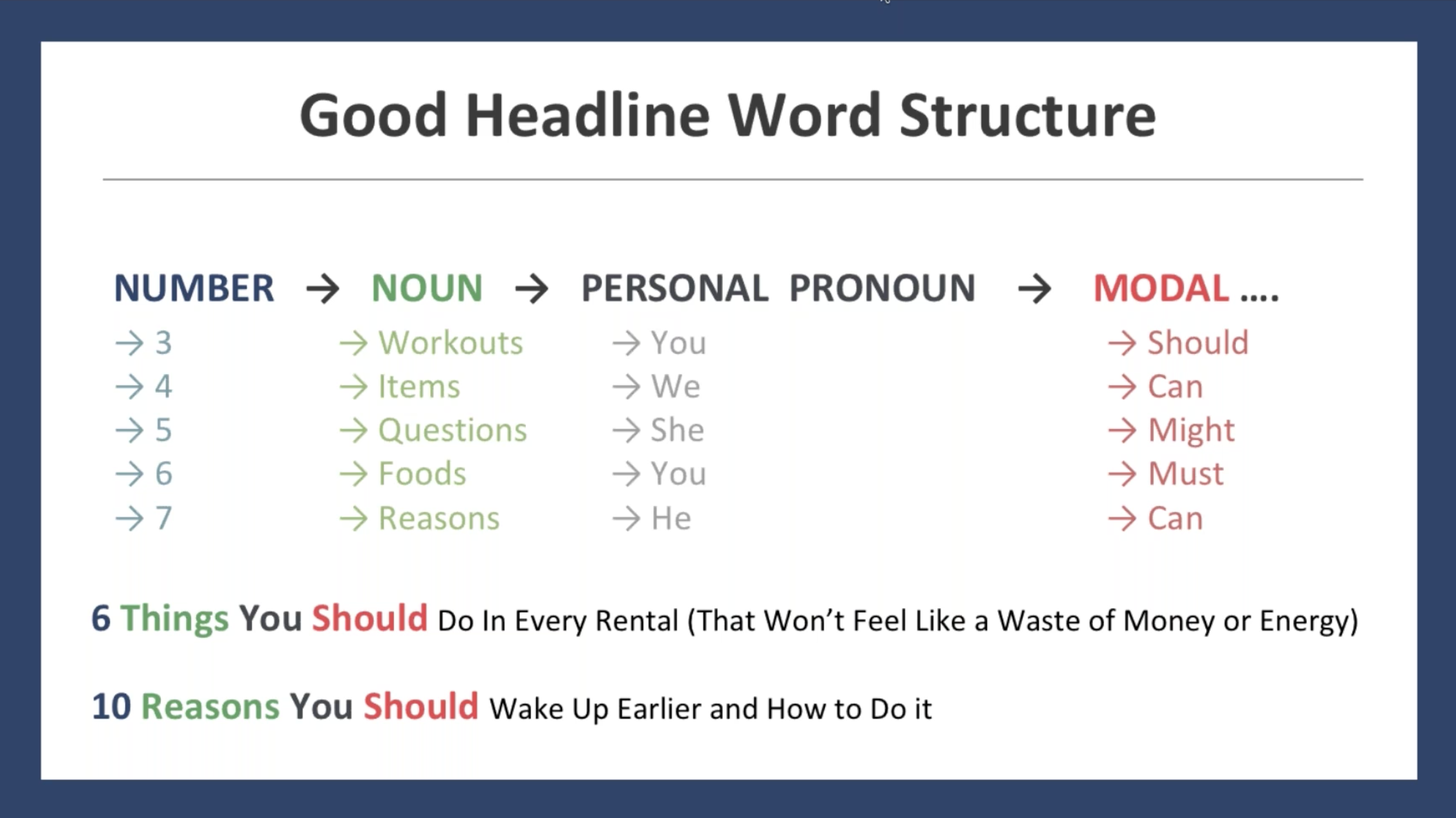 Below are a few examples of high-converting Facebook posts that follow this structure.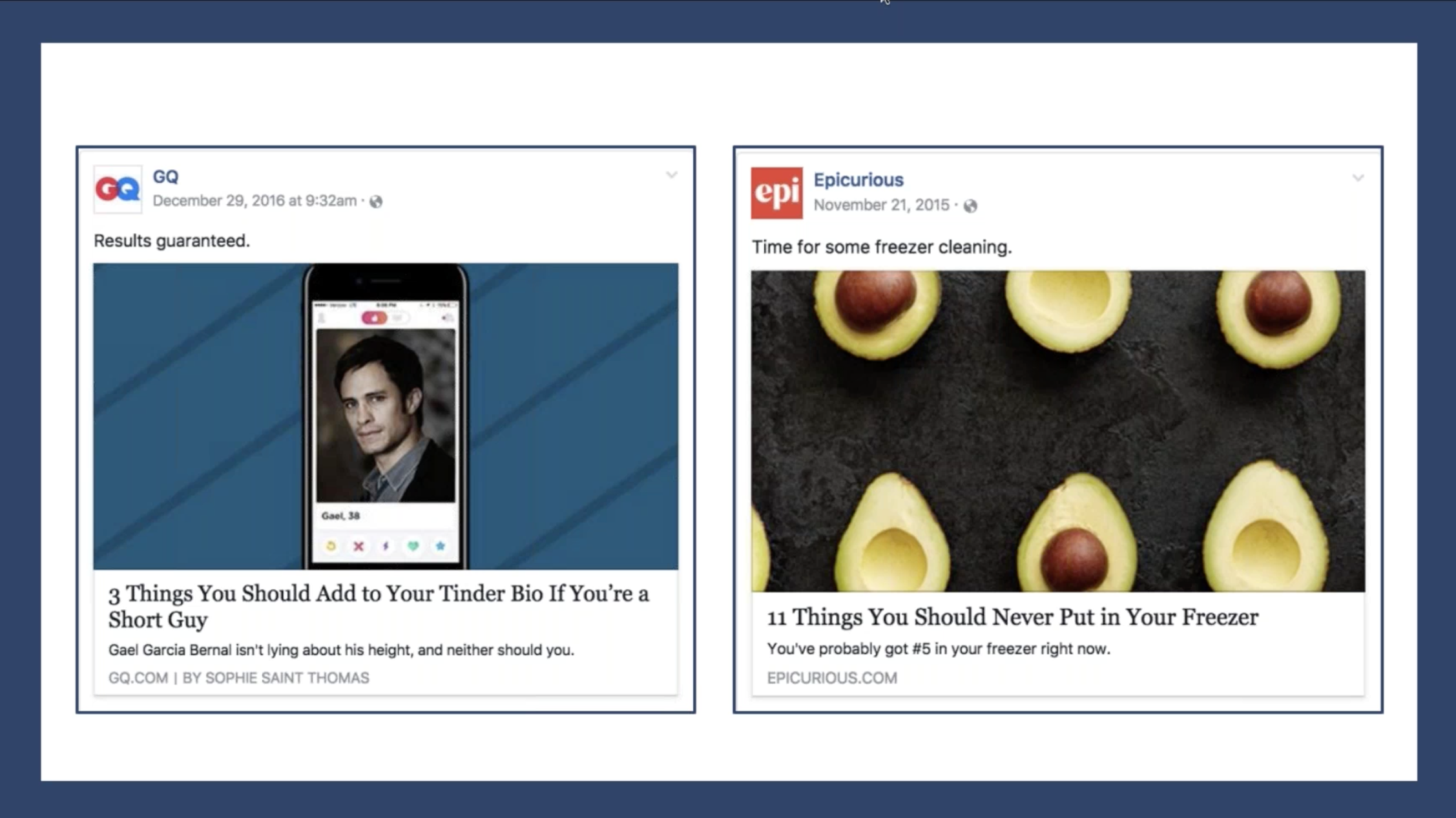 On the other hand, we've also discovered that headlines with the structure Verb + Noun typically lead to lower CTR and engagement. Not only is a low CTR in itself undesirable, but it can also negatively impact on the overall campaign.
The Description
For many of today's Facebook users, the Facebook mobile app is the primary way they access the social network. Unfortunately, this means that a considerable amount of descriptions that marketers include in their Facebook ads go unread. That's because Facebook post descriptions are generally not visible on mobile. In fact, we found that even the most effective descriptions may only contribute to a 0.5% lift in CTR.
All's not lost when it comes to Facebook post descriptions, though. Well-written descriptions can help give credibility to posts of lesser known pages, brands, or to very niche content.
The Image
Before we get into our discussion on the best images for Facebook ads, take a look at the three variations of the post below. Which do you think had the highest CTR?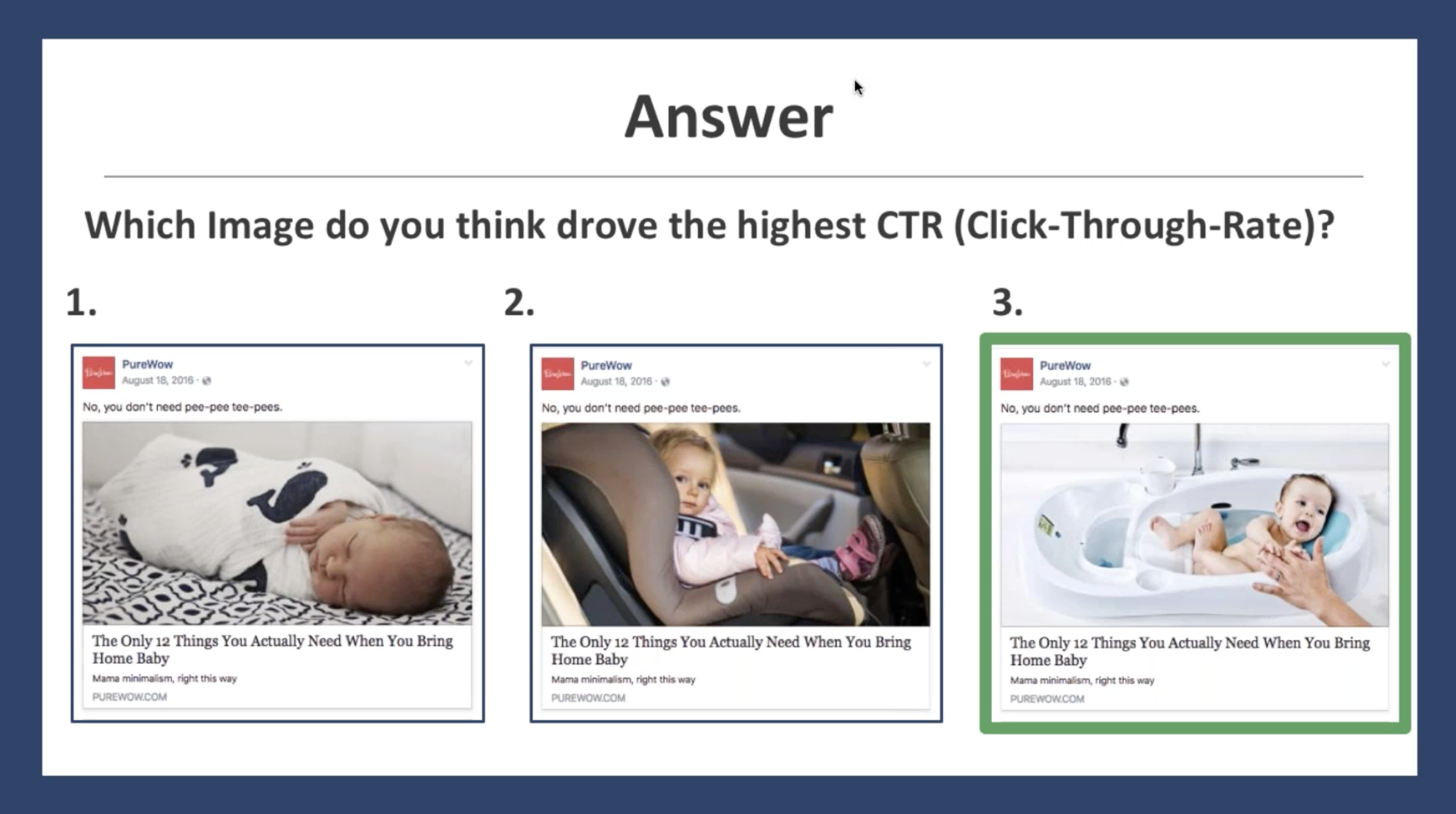 If you guessed Post #3, you're correct – it actually performed three times better than the other two posts.
It's no secret that users are drawn to captivating images, but digging a little deeper, what makes for a good Facebook ad image? Here's what we've found help increase CTR:
Images with identifiable objects
Images with people whose faces are visible
Images that evoke a strong emotional response from the user
Images that conceal and make the users wonder (and therefore click)
While you may be tempted to try pushing the boundaries of your Facebook ads, the social media giant has some hard and fast rules against certain types of content. They include:
Adult content (Nudity, sexually suggestive imagery)
Sensational, disrespectful, or overly violent imagery
Alcohol
Before-and-after photos
Content that asserts or implies personal attributes
Deceptive, false, misleading content
Bad Grammar or punctuation
Let's Get Creative
By now we've only scratched the surface in terms of optimizing Facebook ads for conversion. As previously mentioned, there's no one-size-fits-all for effective Facebook ads; success depends on a unique combination of factors that include the content, creative, audience, and more.
Watch the webinar below for everything we covered in this blog post, in addition to topics like:
The right amount of post text to achieve the best organic reach
How many different creatives to test for each Facebook ad
A deep dive into how Keywee's tools overcome common challenges regarding Facebook creative
Fill out the form to see the video:

About Keywee
Keywee enables the creation, distribution and measurement of content that drives business results for publishers, retailers and brands. Hundreds of iconic brands and digital natives like The New York Times, The BBC, AOL, and Forbes use Keywee's revolutionary platform to find the audiences most likely to meet specific goals for their content.
Interested in learning more about Keywee? Click here to request a demo.