We know that one of the more time-consuming aspects of running Facebook campaigns is making the creatives. You have to make sure that your message is on-brand, concise with a clear call to action, and get approval from oh-so many stake-holders. We've also seen firsthand how tricky it can be to do all of that and remain compliant with Facebook's content policy. 
Consider this post as the expansion pack or director's cut of our previous policy 101 blog post. We're going to go over a few other common Facebook ad disapproval reasons, look into a few reasons that might surprise you and shed some light on things you've seen for yourself and couldn't explain. We've also put a small quiz at the end, just so you can brag about your score. 
Important Disclaimer: The information in this blog post should be viewed as recommendations for best practices based on our (rather extensive) experience, it should not be seen as an official Facebook content moderation policy. For the latest guidelines, we recommend consulting the websites for Facebook Policies and Community Standards.
Deceptive claims
Starting off with a seemingly easy one. Avoiding deceptive claims should be easy, and easy to spot. It's pretty clear, for example, that "Our New Fuse Box Saves Homeowners a Fortune in Electricity Costs" could be labeled as misleading. Any claim should be adequately substantiated and shouldn't set unrealistic expectations for users. In this case, no company could really prove that it saves a fortune for ALL of its customers. 
Dating
Ads promoting dating apps are not prohibited. They are, however, susceptible to very strict rules regarding both the audience targeting and the creative of the ad. On top of that, you have to get pre-approval to run ads as a Facebook's dating partner (begin your application process here.) Such strict oversight can, and does, create false positives and get legitimate ads disqualified. To avoid spending a lot of time appealing your ads, you can take the safe approach and avoid mentioning 'dates' and variations of that the word specifically if you can.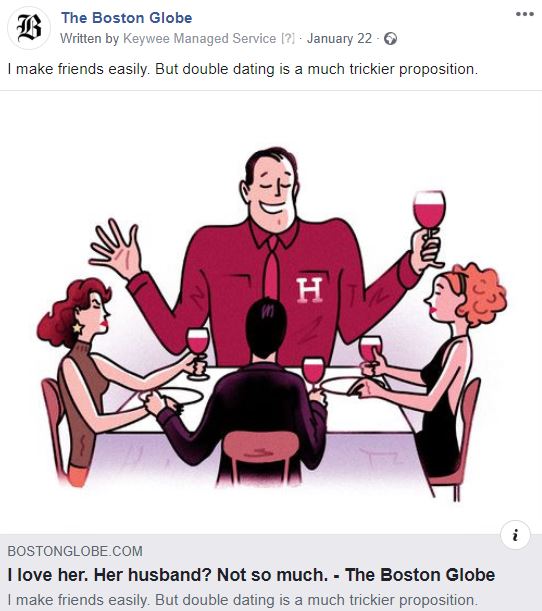 User Certification
The user certification disapproval isn't a policy issue per se, and it can be easily resolved with a few clicks of a button. We're adding it to our review for two reasons: 
We see it so often in an average week. In fact, 33% of our disapproved ads in an average week are because of this one reason, but, to toot our own horn, it could be because we are so good at avoiding disapprovals at this stage. 

It's almost unavoidable, even if you get everything right. It's a proactive move by Facebook to assure that you comply with their policies,  sort of like an "I read and accept the terms and conditions" checkup.
So, we recommend that you stay on top of the notifications that you get from Facebook in your ads manager. Yes, this can be a struggle for large companies and agencies. If you want to read more about this, check out what Facebook has to say here.
Landing Pages
We've touched on landing pages in our previous post, but we focused on ads to content ratio. There are some other things that can cause your ads to get disapproved by Facebook's AI:
404 errors / unable to load the page error. 

The page initiates a file to auto-download.

The page is marked by a third-party service as abusive or containing malware. 
If you're sure that your page works fine and doesn't risk the user experience Facebook is aiming to maintain, you should appeal the disapproval. If by accident your link was broken or your site wasn't loading properly, you can't appeal and you'll have to fix the issue and create a new ad. 
Take note that all of Facebook's policies should be regarded as applying to your landing page. If your landing page has nudity, profanity, or prohibited items such as guns and ammo for sale (or even if they're only included in your ads), your ad might be rejected by Facebook regardless of whether it's compliant. 
Now that we've covered all of the basics, let's see how well you score.
[interact id="5e787899b6d4c30014030672″ type="quiz"]