We Now Offer Our Audience-Targeting Capabilities for Instagram Ads
We're pleased to announce that our customers can now take advantage of Keywee's innovative audience-targeting capabilities to share their stories as paid posts on Instagram and drive high-performing traffic to their website. With a community of more than 400 million users, Instagram is one of the world's largest mobile ad platforms. Last year's addition of direct-response buttons, such as "Learn More," to its ad format made the platform even more compelling to publishers and content marketers. These buttons can link to a particular webpage, like an article, and drive action to meet specific business goals such as subscriptions, newsletter signups or audience development. Our customers, including some of the top publishers in the world, wanted Instagram support. Now they have it!
So, How Does it Work?
Keywee now does the same thing for Instagram that it has done successfully for other platforms such as Facebook and Yahoo. Specifically, Keywee:
Uses natural-language processing to scan content and understand what it is about.
Employs its vast database of historical performance to target audiences that have been shown to act on different types of content.
Automatically generates numerous variations of paid posts, with optimized bids for each selected audience.
Provides insight into how the paid posts are performing with their targeted audiences, across platforms.
We're excited to continue to grow in line with our customers' needs!
OK, let's just be blunt here: The world has been turned upside-down. It seems everyone is just trying to swim through murky and choppy waters right now, waiting for things to clear.
That being said, there are a few things on the business end that have been stabilizing and taking shape. At Keywee, we're learning more from our customers every day. I want to share some of that knowledge with you today.
If you've read any trade media in the last couple of weeks, you've probably heard about the spike in
subscription
rates for online publishers. I thought it would be a good idea to dig into this phenomenon a bit more with the data that we're seeing at Keywee. So let's jump in, shall we?
The Spike is Real
First thing's first: The bump in subscriptions is something we're seeing across the board. We've seen CPAs decrease dramatically since the crisis hit a tipping point (approximately the last 3 weeks). In some cases, we're seeing CPAs dropping by around 70% (!), and almost all of our subscription publisher campaigns have seen CPA drops of at least 30%. These numbers aren't final yet, as most campaigns haven't yet hit their full attribution window. Still, this means that we expect CPAs will continue to drop for the next week or so, making the above numbers under-estimations.
Interestingly enough, conversion rates have not gone up in most cases. There has been a dramatic spike in traffic to most sites, and a drop in CPCs. CPCs tend to peak at the end of a month, and especially at the end of a quarter, but that didn't happen in March:
In short, these unusual circumstances are effectively driving high volume at a low cost.
We've been seeing the same thing at Keywee. My educated guess about why this is happening is that reading a higher volume of content has created a sense of
loyalty
, and has exposed more users to publishers' other great content, leading them to subscribe as a result.
By the way – these numbers aren't just for news publications. Publishers in the entertainment and leisure verticals have seen the same decreases in CPA, too. In fact, non-corona content campaigns have been some of our top spenders in the last few weeks. In a nutshell, it's not just information people are seeking, it's also distraction.
Hitting Close to Home
There are publishers who are clearly on the upper end of this curve, and those are the local ones.
One of our partners that publishes several local papers has had CPAs drop a whopping 78% across all of its sites in aggregate. A staggering number by any stretch of the imagination.
Amongst the local publications, top-converting stories tend to be more corona-related. Bigger and less location-specific publishers are seeing a more general range of content lead to sign-ups.
Another interesting point of note: conversion spikes here have not only happened in the last few weeks. In the cities and states where the virus was first detected in the US, the spike started to happen when it was detected – in some cases as early as the first week of February.
The lesson here? People are both sticking close to home and searching for a sense of community in a turbulent time, making local reporting more important than ever.
Creative Trends for User Loyalty
I'd be remiss if I didn't give you a peek into what content has been doing well across our subscription publishers. I've taken a look at the stories that have driven the 
highest loyalty over time
, as those users are the most high-value. Here are a few interesting tidbits:
Content with a sense of nostalgia: People want to commiserate about their isolation and what they miss, so headlines like "great restaurants we miss" and "things you could be doing if you were outside" are having a moment.
How-to's and guides: By now, you may have seen the data visualization by The Washington Post on why the coronavirus spreads so quickly and how to "flatten the curve," which has become the most-read article in the history of the Post's website. At the same time that fact-rich articles are seeing their time in the sun, misinformation is also running wild. People are gravitating toward practical advice from sources they trust.
Real-life, unexpected implications of the current crisis: From snowed-out-state dwellers canceling sunny vacations, to film criticism when you can't go to a theater – these types of stories give a compelling, somewhat editorial angle on the current crisis which helps them stand out from the crowd.
So that's how we're seeing things around these parts. What about you? Feel free to
reach out
and share what you've been seeing on your site.
Paywalls are the digital version of the traditional newspaper subscription. Like most things digital, it introduces a new level of flexibility as well as complexity. But which paywall vendor should you choose? For most publishers, hiring an in-house team to build and maintain a paywall is cost-prohibitive. As paid subscriptions are taking a more significant part in most publishers' revenue stream mix, we decided to lend a hand and share what we know. Below, we review the common types of paywalls and some of the things you should consider when choosing a paywall vendor. We also share a bit more information on a few select providers that some of our partners recommended when asked.
Types of Paywalls
What are the different types of paywalls out there? What are some of the advantages that they offer, and what should you keep in mind as a potential disadvantage? 
The Metered Paywall 
The metered paywall is one of the most popular types of paywalls. A user reads a certain amount of articles for free, usually per calendar month. After he or she reads more than the allotted amount, the paywall locks the content, and the publication offers a subscription plan to the reader. Each media outlet will provide a different amount of free articles, but five or fewer tends to be the norm.
The metered paywall helps create habitual readers who return to the site and read the site's content, even before they've subscribed. On the other hand, not only is measuring and optimizing paid campaigns for metered paywalls hard, but Google threw another wrench in publishers' wheels: the Chrome 76 update has introduced new ways for readers to get around the paywall.
The Hard Paywall
The publisher is blocking all content unless the user subscribed or logged in. It's relatively easy to implement, track, and measure but requires a shift in mindset. The vast majority of traffic won't convert, so a publisher can't expect to see high traffic volumes. The hard paywall creates a significant barrier for entry, so this method works best when the site offers premium and high-value content. 
Premium Tires/Freemium Content
The publisher breaks its content into different tiers and grants free access to some and blocks others. This type of paywall tries to balance the volume of traffic to free content with value to subscribers in blocked articles. This method can work with a metered paywall and allow for free content along with a specific amount of premium articles per month. One of the biggest challenges is to decide which content will be behind a paywall and the balance between free and blocked content on the site. The blocked content can also be site features such as searching the archive or whole sections, such as opinions, as well as individual articles.
Recommended Requirements from Your Paywall
Your paywall shouldn't serve premium content to readers" browsers at all unless authenticated. E.g., it doesn't rely on some easily defeated methods like using Javascript to conceal on-page content.

Some paywalls offer more flexibility in implementation, while others require the vendor's team to review your desired changes. Decide where you want to be on the flexible (and resource-heavy) to structured (but less agile) spectrum.

Depending on how you build your subscription plan, the same paywall vendor should support free/premium access on both the individual item level and site feature. For example, a subscription is required to read an article or to access an area of the site, such as the comments section.

Your paywall shouldn't harm you. If it prevents crawlers from indexing your page and hurts your SEO efforts or gives away your premium content, it's not doing a proper job.

Data and Statistics – does your chosen tool allow you to analyze all the data you need and make decisions based on numbers? Do you need access to raw data? Do you want API access? These are points to consider when deciding on your vendor of choice.  
Paywall Service Providers

Pico is a paywall provider that supports multiple goals and businesses. They support both newsletter and paid subscriptions, as well as eCommerce and donation funnels. 

Pico offers a tiered pricing model that depends on how many records (subscribers) you will collect with them. It's free for the first 500 users so that one might consider it as a free trial. On top of that, they charge a 2-5 percent fee on transactions. You can calculate how much their solution would cost you in advance on their

pricing page

.

One of the up-sides – they offer free assistance with migrating from your current provider. Among their existing clients, you can find VinePair, Block Club Chicago, and the Colorado Sun.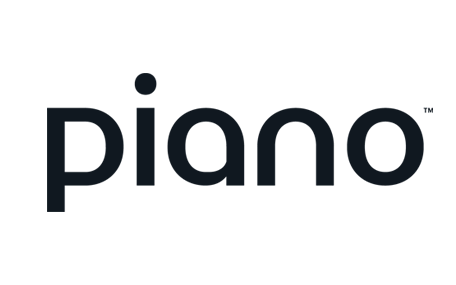 The company offers a broad suite of functions to support marketers (and mostly content marketers) at almost every aspect of their audience communication and message personalization. Their service extends beyond the paywall and includes content recommendations, retargeting cart abandonments, defeating ad blockers, message personalization, and much more. 

Piano's pricing isn't publicly listed and dependent on the business and its needs. The large amount of top-tier publishers who use their services implies it's priced to match their promised capabilities. 

Some publishers using Piano: Business Insider, Tech Crunch, AdAge, Conde Nast, Hearst. 

Zuora offers publishers a range of services that extend beyond the paywall, and much like Piano, it's a heavyweight and powerful tool. Zuora lets publishers implement various monetization models, including pay-per-article or standard rates. The platform provides an analytics dashboard and includes international billing management that complies with different tax laws and deals with multiple currencies. 

Pricing: Zuora's pricing is not publicly available and is customized for the client and their needs. Zuora does offer a free trial.

Publishers using Zuora: Financial Times, The Guardian, The Seattle Times

Pelcro offers an out-of-the-box paywall solution that is easy to set up. They support both metered paywalls and hard paywalls and provide a dynamic A/B testing of the paywall as part of the professional package. The analytics offered by Pelcro help publishers get another layer of data on their subscribers and include a churn score to help publishers act proactively before a reader unsubscribes. 

Pricing: They offer a multi-tiered pricing model based on the publisher's needs. 7-day free trial. Starter ($99), Advanced ($450), Professional ($800), and Custom solutions

Publishers using Pelcro: Newsweek, Voice Media Group, Arkansas Times, Suffolk Times, Houston Herald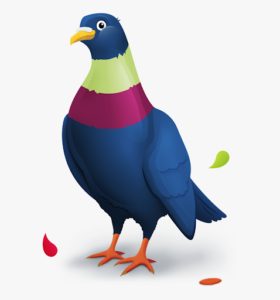 Pigeon is a paywall plugin that's designed for quick implementation and flexible operations. It works with your existing website and is operational quickly after adding a few lines of code to your CMS.

The pricing structure is relatively straightforward with a one time fee for implementation and training starting at $1,500, then a flat monthly fee starting at $99 and a 10% fee on online subscription sales (1% for sales of print+digital paid online).

Some of the publishers using Pigeon Paywall Plugin are The Herald, Vigo, The Art of Eating.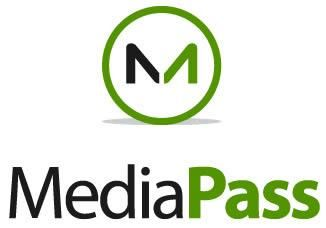 MediaPass is a paywall vendor that offers both freemium and metered paywalls. On top of that, they offer A/B testing of the paywall, ad blocking protection, and quick implementation with just one line of code. MediaPass' service also includes a lot of the "behind the scenes" work, including monthly billing, publisher support, customization, back-end database management, PCI compliance, and upkeep.

Pricing: MediaPass takes an undisclosed percentage of the total subscription revenue a publisher makes with them.

Clients: Ogden newspapers Inc., CBS Media, GateHouse Media
If you're using these or other paywall providers and would like to share some positive feedback, we'd love to hear it! Please email info [at] keywee [dot] co, or reach out to me on Linkedin and I'll be happy to chat and share your thoughts on the topic.
How Do Publishers Step Up During Times of Crisis?
"Journalism's most critical role in a crisis is to provide information people need to make decisions for the safety of family and community. That is our mission."
That quote comes from a Tweet by Kristin Roberts, Vice President of News for McClatchy. Although the Tweet specifically refers to the role of journalism during a crisis, it's not difficult to see how a decidedly similar, if not the same sentiment can be extended to the broader publishing community during trying times as well. Whatever the circumstances may be, when the public faces a crisis, we turn to publishers as our trusted sources of information.
Recently, this notion has become even more evident. In the midst of a global health crisis, publishers and journalists have done a skillful job reporting on a rapidly-evolving, complex story in near real-time. These efforts have not only provided the public with vital information, but they've also helped to curb the spread of misinformation and the negative effects that are associated with it. 
For these reasons and more, it's important to acknowledge the hard work that publishers invest into cultivating trust within their readers, and to shine a light on its undeniable value — including in times of crisis.
Vital Coverage in Uncertain Times
During times when the public is feeling uncertain or anxious, publishers have a reputation for stepping up and providing reliable, essential information. For some, it's a privilege that has been earned over decades. The New York Times, for example, has a legacy that spans nearly 170 years. That said, it doesn't take over a century and a half to nurture this kind of relationship; audiences are more than willing to develop loyal relationships with publishers of virtually any age, just so long as they consistently report on verifiable facts without conjecture or unfounded speculation.
One can argue that this special brand of publisher-audience trust is similar to the rapport that many have with close friends and family: at the end of the day, those closest to you would rather tell you the truth or give genuine advice than lead you astray. Granted, they may not necessarily tell you what you want to hear in any given moment, but there tends to be an added layer of assurance that comes with receiving news from a trusted (and when needed, critical) source. Publishers, and especially news publishers, provide solace in much the same way. 
Fighting the Spread of Misinformation
One can also argue that publishers have a responsibility to exert their influence during uncertain times. Given the access that many have to their own trusted sources, publishers can communicate the most accurate information possible. In tough situations, it's often also on publishers to report on and communicate the gravity of any urgent situation. This helps to set a barometer for public response, and is particularly important as the news cycle moves forward.
Understandably, this relationship becomes significantly more important when audiences need immediate access to the most up-to-date, accurate information available. It's in these situations that publishers truly excel and bend toward the greater good. For example, breaking news publishers like The Los Angeles Times and The Wall Street Journal have removed their paywalls to allow public access to their recent reporting. 
In Closing
It goes without saying that publishers cover other topics than breaking news, and during uncertain times, all forms of content serve an important purpose. 
Moreover, it's during uncertain times that we acknowledge that the relationships between publishers and their audiences are more important than ever. From our vantage point, these relationships have strengthened and become more reciprocal: as storytellers continue to invest in producing content, audiences have been eager to invest.