We launched The Keywee Facebook CPC Tracker to help content creators understand how changes to the Facebook platform affect their daily work. The findings are based on our analysis of data from hundreds of publishers.
Each month we release new data along with relevant insights on content distribution. You can sign up for monthly updates straight to your inbox here and read past months' updates here.
May Recap
A recent survey by Digiday found that 70% of publishers think Facebook is the channel that delivers the best reach for their content. But while publishers have been turning to Facebook for their content distribution efforts for years, recently, the goals behind the spend have changed. We've seen publishers continue to diversify their revenue and double down on new channels that are working.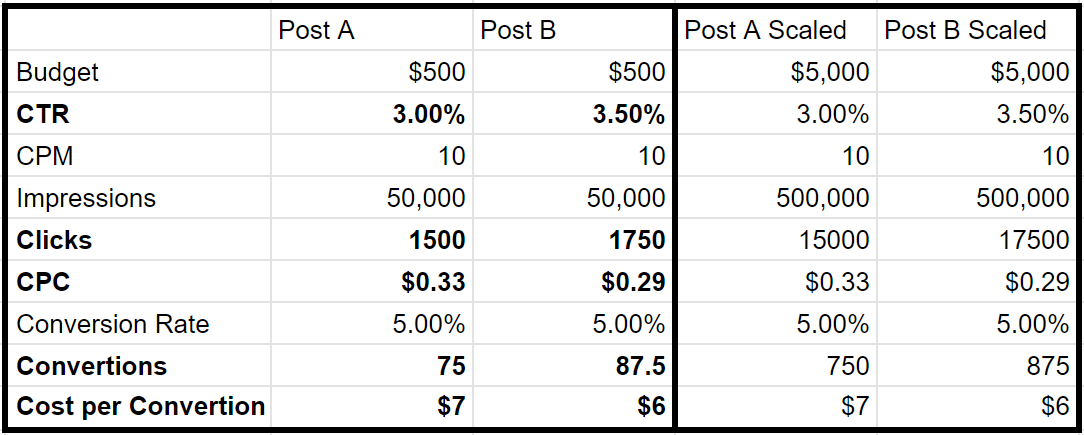 For example, last year Slate invested resources in its audio department as a way to drive revenue from both advertising and memberships. Now, thanks to that growth, the team is forecasting that podcasts will drive nearly half of its revenue this year (up from 28% in 2018). Similarly, 55% of Barstool Sports' revenue comes from advertising, and a significant part of that is generated by its 25 branded podcasts.
Many publishers are expanding their efforts in the e-commerce and affiliate revenue sphere. BuzzFeed is expanding its U.K strategy largely through commerce related advertising, and New York Post, after seeing success with affiliate content, will launch a dedicated commerce content section later this year, akin to New York Media's The Strategist. This expansion is good news for Amazon, who publishers usually partner with; Amazon may even pay some publishers to expand their affiliate content efforts internationally.  
Meanwhile, some brands are going beyond the classic affiliate link strategy. In addition to a substantial content strategy, streetwear publisher Highsnobiety is selling products directly, in partnership with well-known brands. Conde Nast launched an advertising program with commerce-enabled ad units, which come with sales guarantees provided you hit a certain budget threshold. NBCUniversal is thinking past just websites, with its new feature ShoppableTV, which displays QR codes on TV shows that take viewers directly to the e-commerce sites of products they see on screen.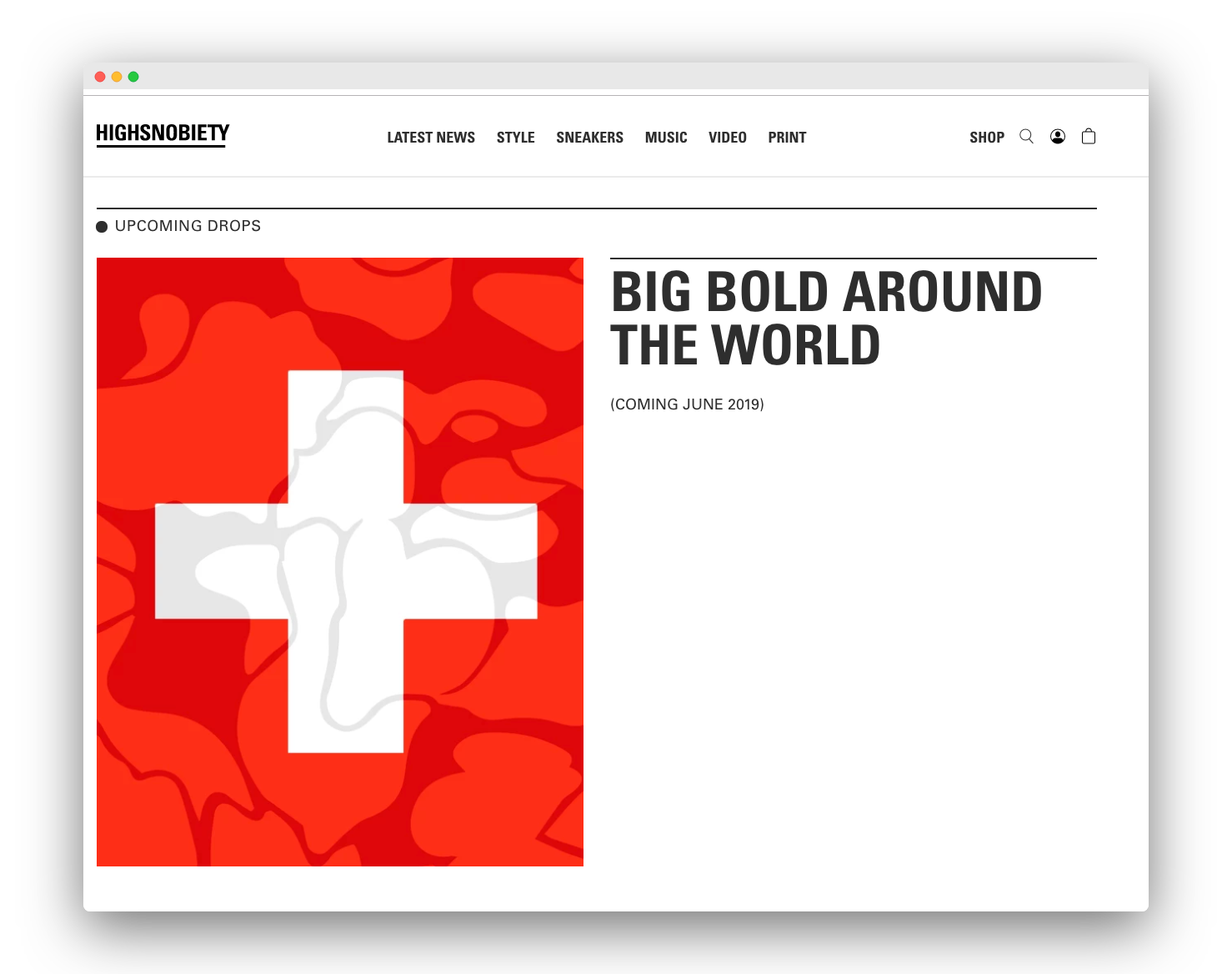 Video content has also seen a resurgence since the fall of the infamous "pivot to video" of 2015. This time, with publishers focusing on long form content and wide distribution. Vox Media is making a dozen long-form video series for streaming platforms and TV networks this year. BuzzFeed is joining in on the fun too; it will produce 20 episodic video shows this year to distribute across Facebook, YouTube, and other platforms. By the end of this year, TicToc, Bloomberg's 24/7 news brand, will have a presence on OTT streaming services as well. According to Jean Ellen Cowgill, General Manager at TicToc, "if you look at the projection for the OTT ad market, the writing on the wall is pretty clear. There's a lot of competition because it's the next big explosion, we want to be part of that."
Well-established publishers have the benefit of their own streaming services. CBSN, the free streaming video news network from CBS News, is now averaging over 1 million video streams per day, most of those for live content. And NBC recently launched a digital streaming news network with the goal of capturing the attention of younger news consumers. But for everyone else, platforms play a key role in video distribution. Luckily, recent changes have made it easier for publishers to succeed with long-form video content. Facebook will be giving more weight in the News Feed to videos based on their originality as well as viewing durations, and Instagram will open up IGTV to horizontal videos, making it easier for video creators to experiment on the platform.
Of course, publishers are also focusing on the foundation of the industry: reader revenue. For many, this means launching a paywall for the first time. Quartz recently announced it will be putting all of its articles behind a metered paywall that will allow readers 10 free articles per month. Fortune magazine also announced plans for a paywall, which is expected to be implemented toward the end of 2019. Publishers who have recently implemented their paywalls have shared success stories. Wired.com has grown its subscriber base by nearly 300 percent, seeing a lot of success converting its newsletter subscribers in particular. The Daily Beast shared that, in addition to seeing success from a volume perspective, the team has seen members spend 21% more time on site.
Others, who have had subscription or membership programs for a while, have focused on growing those revenues. The Virginian Pilot has shifted its newsroom's focus, excluding a print goal for the first time in its 154 year history. Instead, they took a closer look at their digital audience and used that data to guide their journalism moving forward. News Corp Australia recently announced that it passed the 500,000 paid digital subscribers milestone, 8 years after turning on a paywall. They're seeing great success with subscriptions that include local content. The Guardian has fought to keep its membership model, asking readers for donations rather than putting up a hard paywall. This year, the company announced its first operating profit in two decades. News UK has put resources behind their retention efforts, developing a "digital butler" that sends subscribers the content they're most likely to be interested in, in their preferred format, at the time they're most likely to read it.
May Data

In May, we saw a small decrease in average CPC across all publishers and all use cases. Individual publishers generally saw a small deviation from their April CPCs in either direction. That is to say, while some publishers saw a small increase and some saw a small decrease, in general, prices were relatively stable. Given the recent fluctuations in platform pricing, this was an excellent opportunity for many publishers to scale their content distribution efforts at a lower-than-expected cost.  
A Revenue Opportunity
As we've discussed in the past, despite an increasingly diversified revenue portfolio, many publishers still rely on advertising to generate a piece of their revenue pie. To grow that business channel, teams focus their content distribution efforts around same-session profitability. In other words, they're spending in such a way that the ad revenue from driving traffic is greater than the traffic acquisition cost.
In May, we saw many publishers who use this strategy increasing their spend, likely due to lower-than-expected prices. This means that they were able to profitably bring in new audiences . Given that advertising RPMs will likely increase in June, we expect this increased spend trend to continue into next month, even if distribution prices increase.
Typically, June is an important month for businesses that rely on advertising revenues. It's the end of a quarter, and the last month before the infamous summer slump when advertiser demand is much lower. Based on data from Ezoic's ad revenue index, RPMs in June are typically the highest all year, outside of Q4. This makes it a crucial month for the health of a publisher's advertising business. Consider it a practice run for the holiday season.
Taking Ownership
On the opposite side of the revenue spectrum, we've seen a lot of publishers increase their focus on owning their audiences. Rather than try to optimize a single user session, they're hoping to acquire new users who return on their own organically in the future. As Chris Talyor, CIO of Telegraph Media said recently, "Now, we are much more interested in the identified scale rather than the anonymous scale, or in registered users. This is not a new idea but is becoming increasingly important."
Perhaps for this reason, we've seen a steady increase in publishers spending to acquire new email subscribers. Acquiring a newsletter subscriber costs money upfront, but continues to pay dividends since newsletter subscribers return often for a low (or no) cost. If you're interested in running this type of paid campaign, read our recent post, 6 Tips for Acquiring High Value Newsletter Subscribers, for tips and best practices.
To sign up for future CPC updates, fill out the form below:
About Keywee
At Keywee, we make stories relevant and powerful for the world's best storytellers — like The New York Times, The BBC, National Geographic, Forbes, and Red Bull.
Today, people aren't coming to websites to search for content — stories find their audiences in feeds and apps. The upshot? Distribution is now the key for effective storytelling. Keywee's platform unlocks audience insights using AI and data science, and infuses them into every step of the storytelling process: from topic selection, to story creation, to distribution and optimization. Keywee is backed by leading investors such as Google's Eric Schmidt and The New York Times, and has been a fast-growing, profitable startup since its inception. To learn more, request a demo here.