Today, paid distribution is an essential part of a robust content strategy. Storytellers across the world leverage platforms and apps to not only reach their audiences across the web but also to find new potential readers, help drive paid subscriptions or hit other business goals. 
Facebook has long-been the gold standard for content distribution; It has a large user base, content-focus, and scroll depth that together create the perfect setting for users to discover and consume new content. On top of that, Facebook's platform allows for people-based (rather than cookie-based) targeting. This allowed storytellers to confidently target their audiences across browsers, devices, and platforms. 
But as more content creators emerge, it's increasingly important for storytellers to find additional ways to reach their audiences. Enter Facebook placements: a way to distribute content across Facebook's family of apps and services. And the benefits are clear: According to Facebook, campaigns that leveraged multiple placements saw 2.1X higher conversion, 71% lower cost per conversion, and 7% more reach than campaigns that used Facebook alone.
We recently hosted a webinar in partnership with Facebook to explore placements: what they are, how they work, and which ones are right for content creators. Watch the full webinar below to learn more about each placement and decide which ones are right for your team. 
If you think of targeting as who your audience is, placements are where your audience is. This can be anywhere from the Facebook feed, to Instagram stories, Messenger messages, or even across the web through Facebook Audience Network. There are two major benefits to using additional placements in your campaign: better reach and increased performance.
1. Better Reach
Facebook is still the number one platform for content consumption, but adding additional placements to a campaign allows for better reach. Using the Facebook targeting you know and love, adding additional placements allows you to target — and retarget — users across a variety of platforms. This means reaching additional users who spend less time on Facebook, but also getting your content in front of Facebook users elsewhere across the web. 
With additional placements, you can serve more impressions to the same people. Targeting users across multiple platforms not only drives additional brand interaction, but it also creates a much more immersive brand experience: users are getting your message across platforms that look different, and are used for different purposes at various points throughout their day.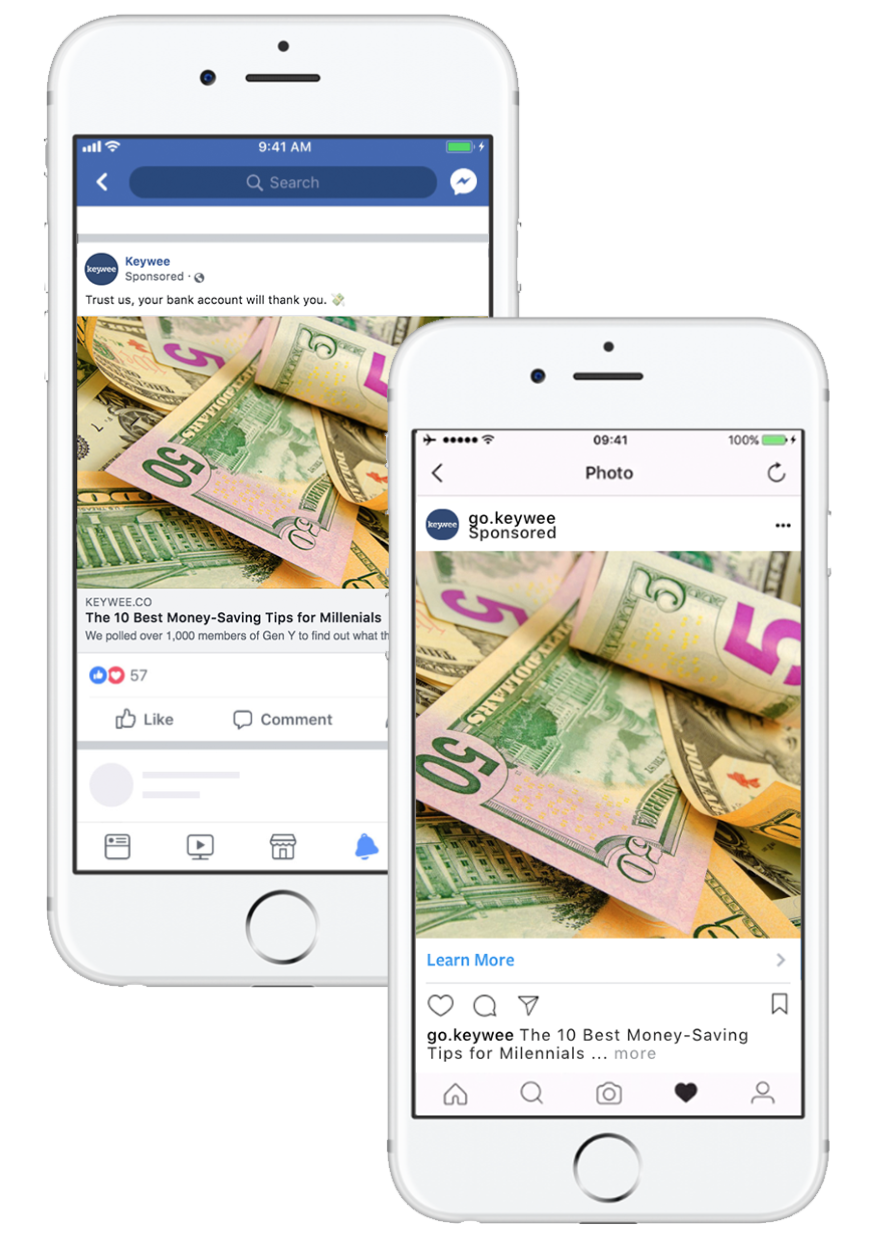 2. Increased Performance
The other major benefit of additional placements is increased performance. As marketers, we're always trying to maximize our budgets, and leveraging placements are a great way to do that. First, as mentioned above, they increase the available supply of impressions, which lowers prices. 
On top of that, with access to multiple platforms, Facebook can achieve even better cost optimization. Think of it as a highway: if you were trying to get somewhere quickly, would you want to stay in one lane the whole time? To optimize your travel time, you'd likely want to change lanes to whichever is going fastest at that moment. With multiple placements, Facebook can switch to the platform that's best for your campaign at that exact moment, alternating seamlessly between platforms as needed. 
And for longer-funnel campaigns, additional placements provide many more opportunities to retarget your users. Not everyone is on Facebook during the daytime, but rather than waiting until the evening to target them again, additional placement allows you to catch them on Instagram, Messenger, or even across the web. 
Research by Facebook found that campaigns that took advantage of multiple placements saw 2.1X higher conversion rates and a 71% lower cost per conversion than campaigns that used Facebook alone.
To learn more about Facebook placements, including which ones are right for your content and business goals, fill out the form below to watch the full webinar. 
About Keywee
At Keywee, we make stories relevant and powerful for the world's best storytellers — like The New York Times, The BBC, National Geographic, Forbes, and Red Bull.
Today, people aren't coming to websites to search for content — stories find their audiences in feeds and apps. The upshot? Distribution is now the key for effective storytelling. Keywee's platform unlocks audience insights using AI and data science, and infuses them into every step of the storytelling process: from topic selection, to story creation, to distribution and optimization. Keywee is backed by leading investors such as Google's Eric Schmidt and The New York Times, and has been a fast-growing, profitable startup since its inception. To learn more, request a demo here.