Here at Keywee, we're fortunate to work with many of the industry's most cutting-edge and forward-thinking publishers. Every day we speak with some of the brightest members of the publishing world, and each day they teach us something new. We thought this information was too valuable to keep to ourselves, so we decided to create our new series, The Storytellers, as a way to share some of their insights and expertise with the rest of the publishing community.

High on any list of innovative publishers is Complex Networks, the digital media powerhouse whose multiple brands have become leading voices within the worlds of pop culture and entertainment. Given its fervent following, we were eager to sit down and talk shop with Complex's SVP of Audience Development, Dan Ghosh-Roy. Not only did we glean insight into Dan's role at Complex, we also spoke with him about some of the challenges facing modern publishers, the changing face of audience development, how content creators can develop new revenue streams in an authentic way.
Below is our conversation with Dan.
––
Can you tell us about your current role as SVP, Audience Development at Complex Networks?
I deliver insights and strategy that help drive revenue, and I'm responsible for the efficiency of our revenue opportunities. On a day-to-day basis, my team focuses on the marketing for all of our brands and our shows.
You've been at Complex for over two years – from a high level, how is Complex different now compared to when you started?
When I first came here, Complex was still in the process of becoming an entertainment brand, and I think we've successfully turned that corner. We're not strictly a publisher anymore; we're more well-rounded. We don't derive all of our revenue from digital media, and we don't create content that's only meant to be viewed on a website.
Now, we're a publisher and an entertainment brand.
From your point of view, how has audience development as a whole changed in the past year?
Audience development has really become marketing. I think that has been lost on a lot of publishers because they often have a narrow perception of audience development. We certainly don't. At Complex, our team is involved in all kinds of marketing activities – everything from using paid media to spark a brand campaign to building up social channels for a new video series. We've built our audiences through a combination of marketing and content, and our strategy is very, very deliberate.
What does your team look like?
We're the marketing team. We're also paid media, business intelligence, SEO, and a creative team that produces promotional assets and social content. It's not your typical audience development team for a publisher, that's for sure.
Anything you're especially proud of from the past year or so?
We're very proud of what we've accomplished with our docuseries QB1: Beyond the Lights. We built its audience from the ground up, and it's the first show that we've had the opportunity to license to Netflix.
It's a great example of how you can build something and if enough people are passionate about it, it can turn into something major.
You have a really interesting background, mostly within the music industry – you've worked for Napster, EMI Music, Ultra Records, and most recently for Beyonce's Parkwood Entertainment. Can you tell us a little bit about your background and what led you to Complex?
I've had the pleasure of working alongside Complex throughout my career, so I've always kept an eye on what they were doing. I started to really pay attention when they began to focus more on the digital media piece of the business – YouTube and their various online video series. I also had a good relationship with Rich Antoniello, Complex's founder and CEO.
I admired how Complex was adapting in a very difficult media environment and this was a chance for me to marry a lot of my passion points, which are music, the culture of music, and pop culture in general, across multiple brands. That's really what led me here, and so far, it's been good.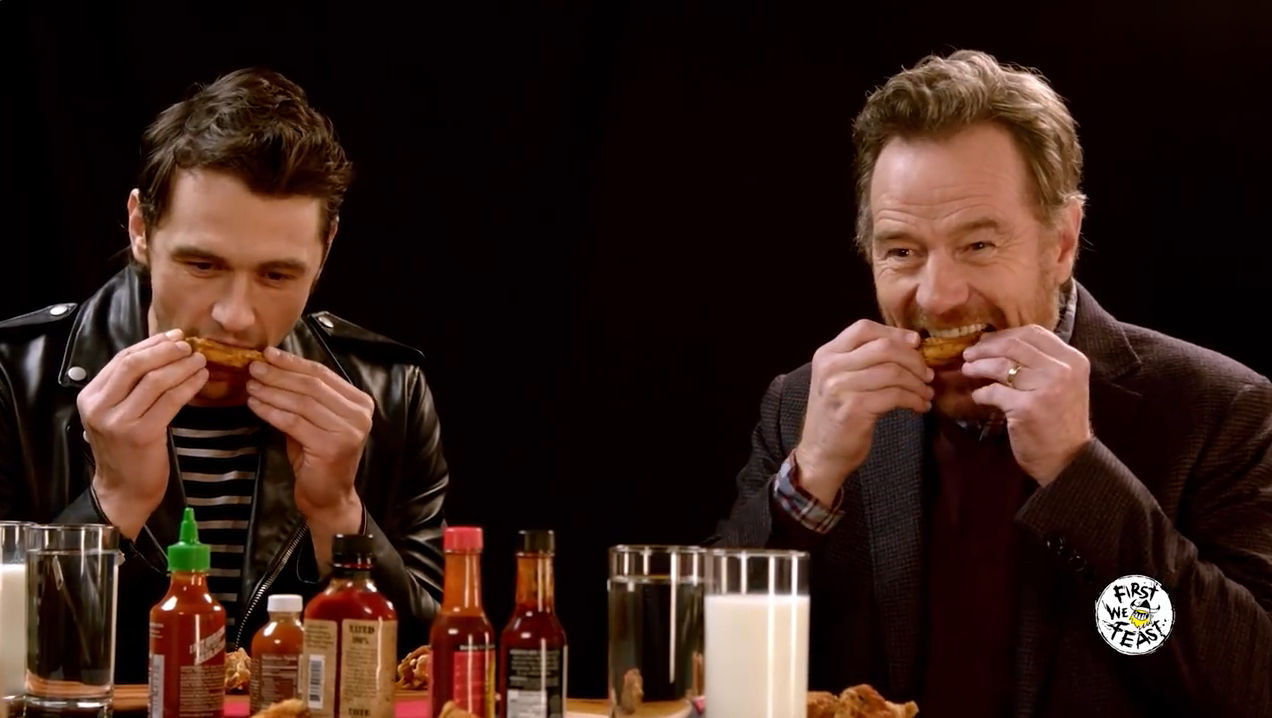 Complex Networks consists of multiple brands: Complex Media, First We Feast, Sole Collector, and Pigeons & Planes. Is your approach to audience development and monetization different for each of these brands?
Absolutely. Take First We Feast's show Hot Ones for example – on Hot Ones, we interview celebrity guests while they eat wings dipped in hot sauces that get spicier as the interview progresses. We developed a diehard fan base around the hot sauce category and the First We Feast team created a Hot Ones branded hot sauce line. That is an automatic entry into e-commerce that we don't have for the other brands.
While we probably won't make a hot sauce line for Pigeons & Planes, there are other revenue opportunities for Pigeons that may not be there for First We Feast.
And although it's not just about revenue, revenue should be driving the way that you're strategizing around the content or the product that you're building for each business. A hot sauce line doesn't make sense for everyone.
Complex largely caters to millennials and Gen Z-ers who, at this point, are mobile-first audiences that expect to consume content on-demand. Does this impact how you reach and develop Complex's audiences?
Our audiences expect to consume content on-demand, but they also expect us to serve up different kinds of content depending on the platform. We use our knowledge of these platforms to create either derivative content or original content for those audiences, and we tailor it to the way our audiences engage with those platforms. We know that our YouTube audience is looking for something that they can watch for a longer period of time, whereas our Twitter audience is quickly checking their feed and might jump in and join the conversation.
In general, we're trying to be a part of their community. Something I've said again and again is that our brand is trying to be part of your friend mix, and I truly believe that.
What are some of the biggest challenges you're facing right now? Do you think these challenges are unique to Complex or do you think others in the space are facing the same hurdles?
Right now, I think the industry's biggest challenges center around the transition from an older, mature business model to a modern one that can make a publisher successful in 2018. The digital media business is still rooted in driving website traffic to produce ad revenue. But we also need to be sober when we think about how much revenue that's going to drive in the next year, two years, three years, and make sure that we're continuing to feed company growth.

We've seen a lot of publishers experimenting with additional revenue streams like branded content, affiliate programs, events, etc. Is Complex experimenting with any alternative ways to generate revenue?
A big one for us is ComplexCon. I don't think there's any other brand throwing an event like it.
It's a real-life event where 50,000 people show up and experience the Complex culture in person. It's the perfect marriage of what all of our brands represent. We have food, which is curated by First We Feast. We have music, which is curated by Pigeons and Planes. The main floor is filled with the sneaker and streetwear brands that Complex works with and covers on a daily basis.
Everything that our audience really cares about is in one place and it's… tangible. It's the real deal, and I don't think anyone else is competing with us on that level.
In the presentation that you gave at MediaPost's Publishing Insider Summit a few months ago, you kept coming back to the idea of authenticity. How do you and your team contribute to the authenticity of Complex's brands?
We maintain authenticity through collaboration. Inside the building, we have a very defined view of what each brand represents. We work with all of the teams – content, sales, design – to release new projects and products into the world. We've continued to get better at collaborating with one another and making sure that we're upholding that authentic Complex voice.

You also mentioned in the presentation that advertisers are becoming more interested in how their brands are exposed to an audience within the context of the surrounding content. Can you elaborate on this or give an example?
Here's an example: Our show Open Late has a segment called Diggin' in the Crates, where celebrity guests go through crates full of records and pick out an album that has meant a lot to them in their lives. Given the segment's popularity, we were able to partner with a brand sponsor and have each segment of Diggin' in the Crates "Presented By" the advertiser. It's a nice way to show the affiliation between the series and the brand without it feeling overdone.
A lot of advertisers that we work with are looking for brand lift. Whether they sponsor a show for a season or we partner with them for a branded content campaign, they want the end results to show that our audience has an affinity not just for the content, but for the brands themselves. When advertisers conduct a brand lift study, they want to see an increase in positive sentiment toward their brand.
Last, but not least: Complex has been a Keywee customer for a while – can you tell us a bit about your experience working with Keywee?
Keywee has been a great partner for us. We've worked together for a couple of years now and our relationship has only gotten better over time. We can really lean on you for insight – whether you're identifying tendencies within our own audiences or sharing what you're seeing across the industry, you're always surfacing insights to us. You're also always up on trends; you know what other publishers are trying out when it comes to driving traffic, increasing brand affinity, and owning audiences.
It's like Keywee cares about our business, and you want us to do the best that we can based on the current environment. It's a great relationship to have.
––
We really appreciate Dan taking the time to share his expertise and industry insights with us.
If you're interested in learning how Keywee can help you reach the best audiences for your content at scale, please reach out.
About Keywee
At Keywee, we make stories relevant and powerful for the world's best storytellers — like The New York Times, The BBC, National Geographic, Forbes, and Red Bull.
Today, people aren't coming to websites to search for content — stories find their audiences in feeds and apps. The upshot? Distribution is now the key for effective storytelling. Keywee's platform unlocks audience insights using AI and data science, and infuses them into every step of the storytelling process: from topic selection, to story creation, to distribution and optimization. Keywee is backed by leading investors such as Google's Eric Schmidt and The New York Times, and has been a fast-growing, profitable startup since its inception. To learn more, request a demo here.