The "pivot to video" is the talk of content creators everywhere, but there's still one big question on everyone's mind: monetization. While native video is a unique offering, social media audiences also present a distinct opportunity to build an on-site video business.
To discuss how publishers can take advantage of this opportunity, we hosted a webinar with our friends from JW Player and Facebook. We walked through the steps any publisher can take to drive profitable audiences to their onsite video using Keywee, JW Player, and Facebook. Read on for a recap, or download the full webinar for all the details.
1. Build the right infrastructure
The first step of course, is to make sure you have the tools to monetize video on your website. The key here is a video player that allows for flexible monetization options without slowing down load times.
A player like JW Player can ensure smooth streaming while also integrating with a variety of ad servers, networks, and exchanges to help you maximize revenue. They also provide tools that help guide viewers to the videos that will interest them most, leading to additional video views.
2. Find the right audiences
Once your site is ready, you'll need to drive an audience to your videos. Today, that means leveraging paid distribution channels, most notably Facebook. Of course, not all audiences are created equal; The more engaged the audience, the more likely they'll watch a video (or two or three) and the more revenue you'll make. To maximize profitability, you'll need to find the audiences most likely to engage with your content for the lowest price. Luckily, Facebook is not only the number one content consumption platform, it also has great targeting tools that allow you to do just that.
One tool that we suggest is interest targeting. This feature allows you to target users who have exhibited specific interests based on their web activity. This is one of the most intuitive targeting options. Have a video about rescue dogs? Target the interests "Dogs," "Animal Rescue," and "Animal Shelter." Unsurprisingly, those audiences are likely to react well to rescue dog content.
Keywee can help you uncover some of the less expected interests that will also respond well to your videos. Because they are less obvious interests, they are often less demanded, and therefore available at a lower price. For our rescue dog example, "Nintendo DS Lite," "Soccer," and "Parenting" were other winning interests.
Another targeting tool that we highly suggest is Facebook's Website Custom Audiences (WCA). Once you have a Facebook pixel installed on your site, you can target groups of users on Facebook who have taken specific actions on your website. You can choose people that have visited a certain page or a certain section of the site, or you can create custom events and target even more specific audiences like users who have watched more than 2 videos or users who have watched more than 3 minutes of a video. Users who have already engaged with video on your site are likely to continue to do so, making these audiences very valuable.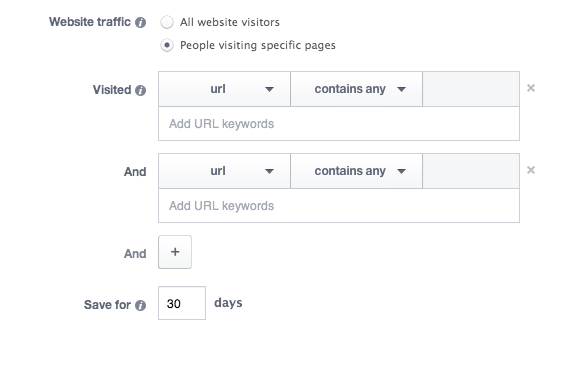 However, Website Custom Audiences can be limiting. Because you are only targeting people who have already been on your site, the audiences don't bring in any new users, and are often small. Facebook has another powerful tool called Lookalike Audiences to help combat this.
This tool finds users on Facebook who are similar to a group that you select. You can use a Page's followers, a WCA, or any conversion event to build a lookalike audience. That means that you can build an audience that looks like the users who have already engaged with your video. Depending on your goals, you can choose the size of the audience – from 1% of the population of the location that you're targeting, to 10%. While 10% will give you the largest audience, they will be less similar to your original audience, likely meaning lower engagement.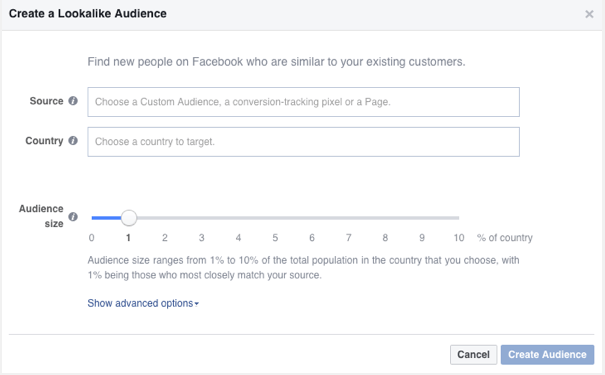 3. Package your content
Finding the audience to target is only the beginning. You still need to catch their attention in the Facebook News Feed. The flexibility of Facebook means that you can use different creatives for different audiences, so try to use creatives that appeal to each audience. Imagery can be an important factor, but we've seen post texts and headlines make an impact as well. The important thing is to constantly be testing and optimizing around what works best.
You can also influence on site behavior with your creative packaging. By mentioning a video or using the word "watch" in your creative, you can set the right expectations for the user and increase onsite click-to-play. (Note: Do not put a play button on your image to indicate that the link is a video. Facebook considers this to be misleading and will downgrade your post.)
4. Optimize your spend
The key to a profitable operation is optimization. You need to understand the exact value of one video play so that you know how much you're willing to spend on it. Once you have that number, you can center all of your activities around it. Rather than optimizing user acquisition on a Cost-Per-Click (CPC), you can start thinking about your Cost-Per-Video-View (CPV). By increasing your click to play rate and your number of video views per session, you can dramatically increase your profit margin.
To watch the full webinar (including an example of step-by-step profit optimization), fill out the form below.
About Keywee
At Keywee, we make stories relevant and powerful for the world's best storytellers — like The New York Times, The BBC, National Geographic, Forbes, and Red Bull.
Today, people aren't coming to websites to search for content — stories find their audiences in feeds and apps. The upshot? Distribution is now the key for effective storytelling. Keywee's platform unlocks audience insights using AI and data science, and infuses them into every step of the storytelling process: from topic selection, to story creation, to distribution and optimization. Keywee is backed by leading investors such as Google's Eric Schmidt and The New York Times, and has been a fast-growing, profitable startup since its inception. To learn more, request a demo here.