Developing a robust and loyal core audience is a crucial component of nearly all publishers' business strategies and revenue streams. It's this segment of readers – those who are the most loyal and return on a regular basis – that is most essential for publishers looking to monetize their content and other assets.
In our webinar, "How to Optimize Core Audience Development on Facebook," we outlined a step-by-step approach to optimizing your core audience development strategy, including common pitfalls to avoid and which metrics to use when measuring success.
We were joined by Brooklyn Presta from New York Magazine, who shared her audience development expertise and real-life posts from the company's family of brands like Grub Street and The Cut to illustrate her points.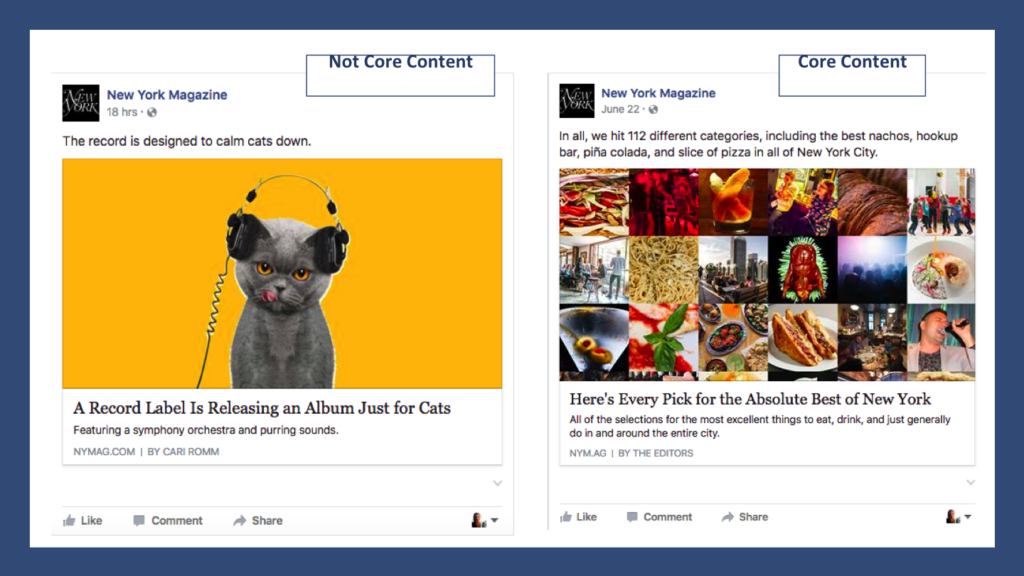 She explained, for example, that the post above highlighting "The Absolute Best of New York" is much better suited for attracting new core audience members than the one featuring an album of music made for cats. While the post about cats is entertaining and may have wide appeal, for the purpose of developing a core audience, choosing a post with a stronger cultural angle is a much better choice given the brand's typical content.
In addition to examples like these, a few of the audience development topics that we covered include:
Content: Understanding which content to promote
Audience Qualification/Growth: Finding the right audiences for your content
Audience Engagement: Developing loyal, repeat visitors
Price: Determining your target CPC
Fill out the form to watch the webinar:
—
About Keywee
Keywee enables the creation, distribution and measurement of content that drives business results for publishers, retailers and brands. Hundreds of iconic brands and digital natives like The New York Times, The BBC, AOL, and Forbes use Keywee's revolutionary platform to find the audiences most likely to meet specific goals for their content.
Interested in learning more about Keywee? Click here to request a demo.