The Storytellers, our series featuring candid interviews with executives from the publishing world, is part of our efforts to showcase successful thought-leaders and share their insights with the rest of the storytelling community.

In this installment of the series, we were fortunate to speak with Dea Lawrence, Chief Marketing Officer at Variety. We discussed her atypical journey to becoming Variety's CMO, her role in launching the Variety Content Studio, how she and her team produce over 70 live events each year, and much more.
Below is our interview with Dea.
—
Hi Dea! Thanks so much for taking the time to chat with us today. Can we start out by having you give us an overview of your background and how you ended up at Variety?
I have a fairly unconventional background — I was an actor as a child and majored in theater in college. I starred in several off-Broadway shows, toured with a Broadway show, and also performed in regional theater. I've guest-starred on TV, appeared in independent films, did commercials, print work, sketch comedy, and even made a documentary feature about actors over 80 in Hollywood, "Troupers".
When I came out to California I started working for a company that tracked who does what in Hollywood and from there I got into digital marketing and ad sales. I was the Director of Marketing at a company called iFilm, which was a precursor to YouTube. After that, I came to Variety and built up its digital business as the Vice President of Sales and Marketing.
At the time Variety was still very focused on print, so in 2008 I left and went to PointRoll to be the Head of Sales for their Western region. From there, I held several other Head of Sales roles.
By 2015, Variety had been sold to Jay Penske and Penske Media. I had previously worked with Michelle Sobrino-Stearns, Variety's Group Publisher and CRO, and she kept trying to get me to come back. The CMO role came up and I'd said, "I'll take it."
The Variety brand is well known outside of just publishing and entertainment. Does that have an impact on how you approach your work at all?
This year marks our 115th anniversary, which is fabulous. Clearly Variety has done something right by sticking to our original business mandate to produce authoritative entertainment business news that our readers trust.
We have a prestigious legacy, but we need to continue to grow it. Variety is established and iconic, but we must continue to evolve. The big question is, how do you keep a 115-year-old brand young?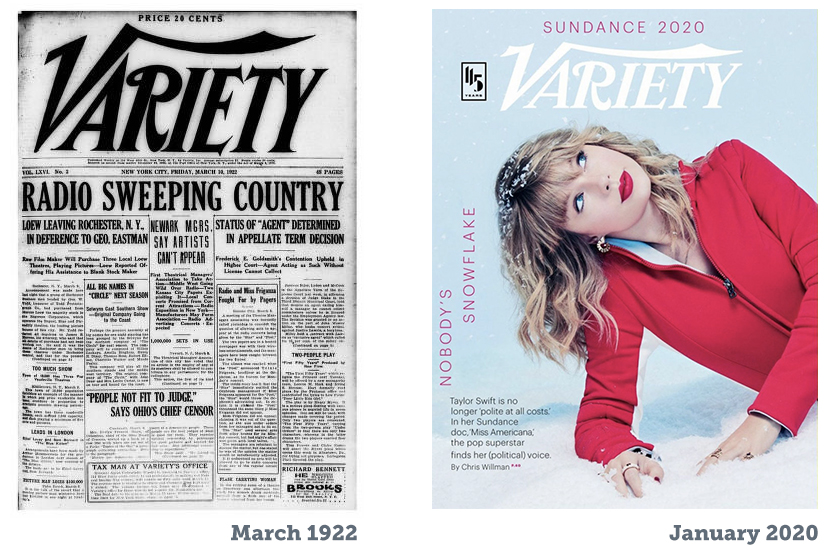 Can you describe Variety's audiences and how they influence the content you create?
Our print publication has 62,700 subscribers and Variety.com has about 22 million unique visitors each month. Our audience is diverse — including those that work in the entertainment industry (executives, producers, directors, writers, actors, artisans, representatives, casting directors), those on the periphery of the entertainment industry, others are in media and advertising, and some work in fields like finance. Additionally our readers are passionate enthusiasts, students, aspirants… people that want to get into the entertainment industry.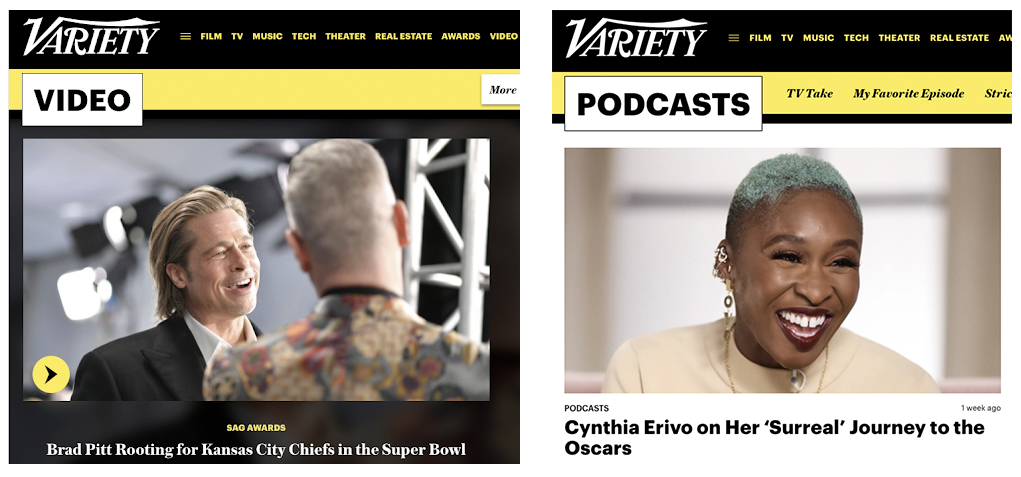 We have a full slate of products including podcasts, live media, and custom content. We find the audiences wherever they are, and we give them content in whichever way they want to consume it.
At Keywee, we're firm believers in Facebook's ability to reach target audiences at scale. What channels have you found to be especially effective for reaching your target audience?
Targeted buys with Facebook are very effective and extremely efficient in terms of cost and reach. We'll use Facebook when we want to boost certain content or reach a specific audience. It's the most effective channel to target niche audiences.
We're also media sponsors for numerous events and we are able to tap in and market to those audiences. We're proud to have many different partnerships to support the industry with various levels of involvement.

What is Variety's philosophy around reader retention, and what advice would you give to a publisher struggling with retention?
To any publisher that's struggling with retention, I would advise developing a strong editorial strategy first. We have an excellent editorial team led by Editor-In-Chief Claudia Eller. We've invested heavily in talent, and in turn that helps us attract the best and the brightest journalists. Making certain that we create the very best product is something we've done very, very effectively.
It's also important to define and articulate what it is that you do better than anyone else. Variety is absolutely the best at producing trusted entertainment business news, and now we're the best at live media too. No one else in the industry has an events business that's as compelling as ours.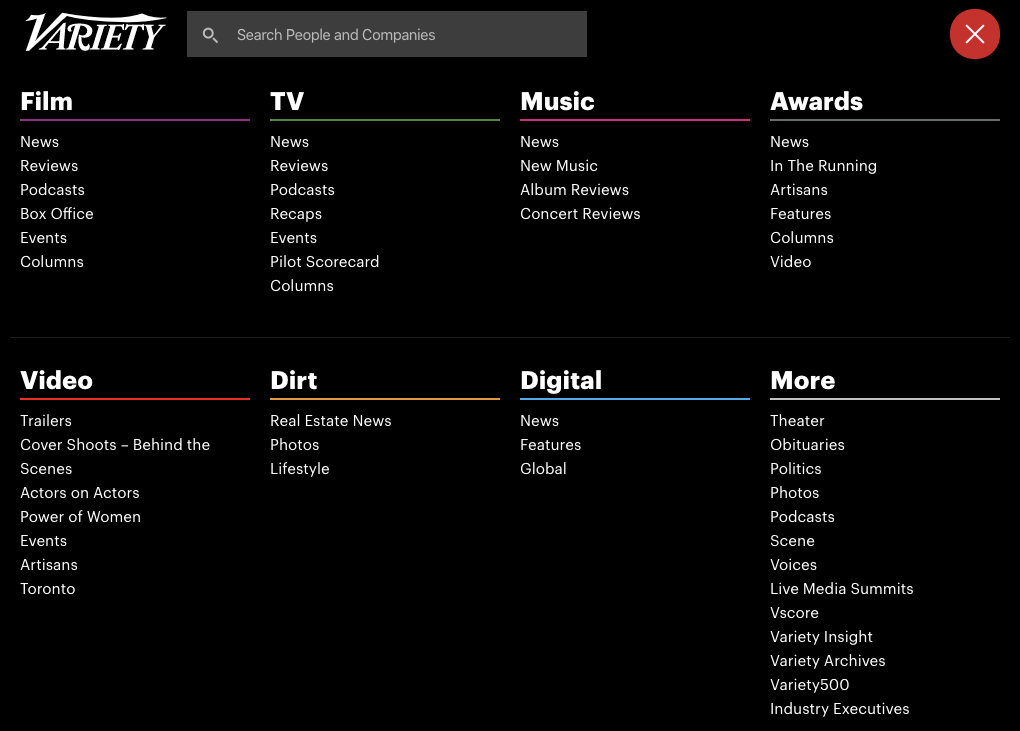 Let's talk more about your live media business. We've read that Variety produces over 70 events each year, which is incredible. Can you tell us more about those?
We really have our live media business down. It is essential that we create an elegant environment in which high-level connections are made. We ensure that the experience is excellent from the moment guests arrive until the moment they leave with the very best talent and speakers.
A major component of our live media platform is our Summits business. We produce about nine thought-leadership summits annually programmed with the most senior executives and talent in entertainment and media. Every summit provides multiple opportunities to partner.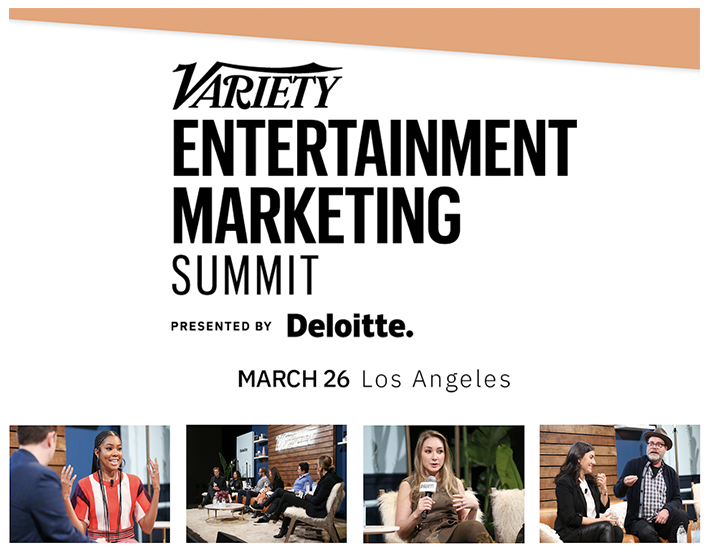 Additionally we produce celebrity-facing events. It's important to get the right people, including the right talent, in the same room. And because we're Variety, we're able to attract the very best. For example, Variety's 'Power of Women' is our pinnacle event garnering the most media attention. We honor A-listers for their philanthropic achievements such as Jennifer Anniston, Oprah Winfrey, Mariah Carey, Blake Lively, Lupita Nyong'o, Brie Larson, Jennifer Lopez, Bette Midler and more. All women at the top of their game in the entertainment industry and all give back.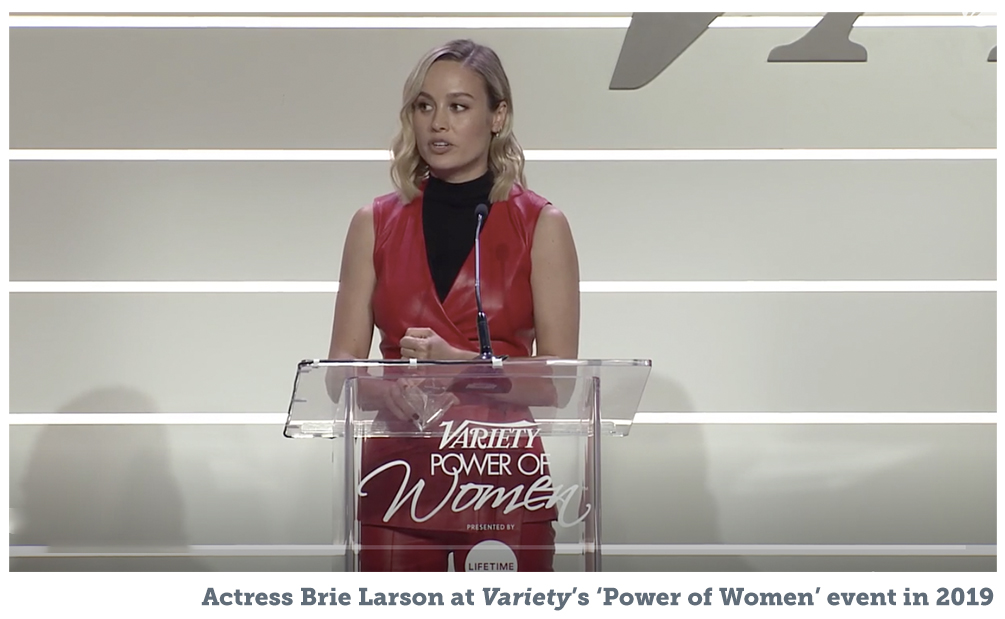 Another example of an outstanding event is our '10 Directors to Watch', which takes place in Palm Springs the morning after the Palm Springs Film Festival. We host a breakfast where we honor up and coming directors as well as creative icons such as Robert DeNiro, Todd Philips, Lena Waithe, Pharrell Williams, Viggo Mortensen, and more.
What are some of the challenges that come with putting on these kinds of major events?
Producing events can be very taxing on an organization unless you're confident you can offset costs and generate high profitability with sponsorship. We keep a firm hand on the P&L and make certain to maintain strong margins. We've been able to produce high-quality events while keeping the costs in line with the right partners in place. Our events team is simply stellar. One way that we have been successful in our events business is that we uncover what an advertising partner is trying to achieve and then we create that experience for them with our signature style and a vibe that is distinctly Variety. And because of our esteemed position in the industry we are able to curate a distinguished guest list of power players.
Four years ago, a friend of mine who worked at Time Inc. did a presentation on how he was partnering with other publications developing custom content. I thought, "Well, that would be a natural point of growth for our features business. We can go to our partners and produce content for them at the level of quality that Variety is known for having."
We started small at first. We hired a producer who was also a talented writer, and he and our EVP of Content, Steven Gaydos came up with some of our first compelling concepts. Then we hired another producer, moved a writer over from the editorial team to the studio, assigned a marketer and hired a seasoned sales executive, Andrew Miles to lead the business. The team continued to grow, and before you knew it we had built this amazing in-house content studio. I'm very proud to say that we killed it during that very first year.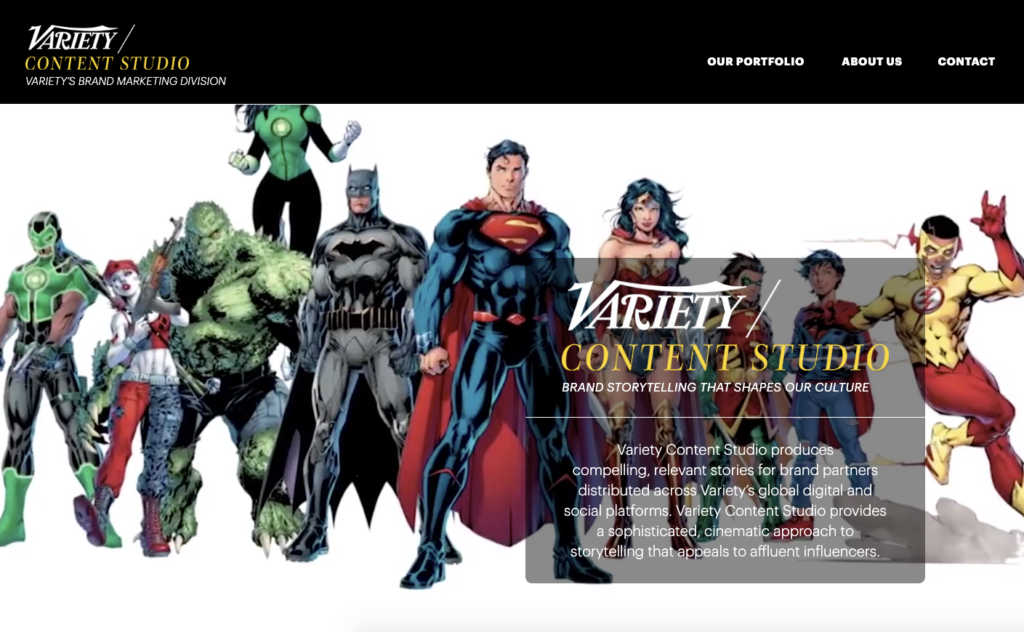 Variety has a rich archive going back 115 years that we've been able to dig into to help us tell better stories. Every week we have a section in the magazine and online, Focus, that features a particular topic, anniversary, or milestone. The section generates a significant amount of industry support in terms of advertising.
When it comes to advertisers, who does the Content Studio work with?
We work with all of the major studios, networks and streaming companies. Amazon Studios, for example, loves working with us on their award season For Your Consideration campaigns. This season we developed custom content for films such as Joker, Parasite, Ford v Ferrari, How to Train Your Dragon, and even The Avengers. Consumer advertisers that partner with us include Geox, Intel, Audi, Adobe, and more.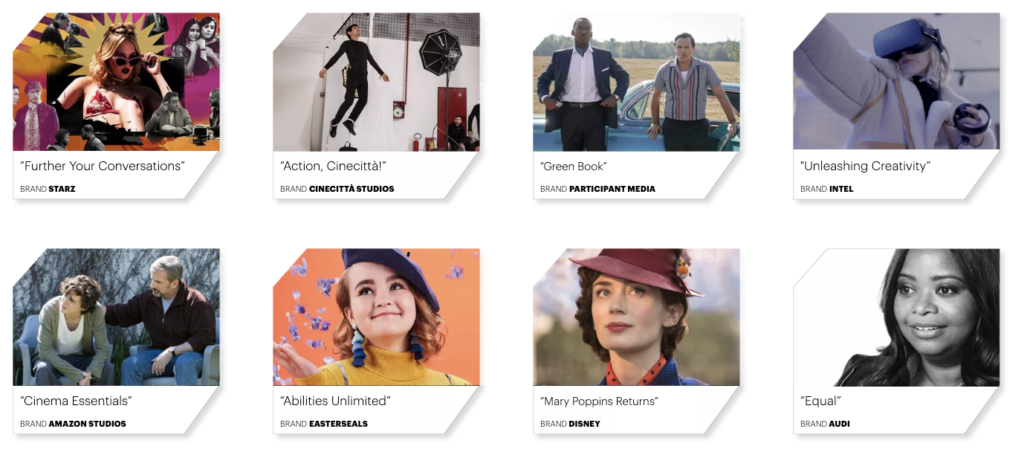 Can you give us an example of something the Content Studio has produced recently?
We just created a print and digital custom execution for the film Joker, centered on the power of empathy.
Could you share what Variety's main objectives are for the remainder of 2020?
In 2020, we want to take our business, especially our live business, and expand it to other markets. Producing more video content is also a big initiative. We're asking ourselves, "How can we develop unique and highly engaging video that captures viewers and attracts brands to partner with us?"
We have a well-established brand and we're the industry authority, so what else can we do to grow it? How do we develop our storytelling? How do we create more TV products? (Variety has three Emmys for "Actors on Actors"). How do we produce a podcast series that isn't just interviews, but serialized so that we can keep growing and developing our audience? What else can we do in content?
This is the challenge: when you're doing so well, how do you top yourself next year?
* * *
Thanks so much for taking the time to chat with us, Dea. We look forward to seeing more from the top-notch team at Variety this year.