What is evergreen content?
Before we touch on how to make the most of evergreen content we need to define what the term means. Evergreen content is content that continues to stay relevant and useful to readers over time with little or no upkeep. The content can stay up-to-date for weeks, months, or even years if done correctly. Because of its longevity, extra work is put into optimizing it for SEO purposes, and over time it will see search traffic grow.
This type of content is typically produced around topics that can apply to a wide variety of audiences over time, like love & romance, food, personal finance, parenting, travel, career, and health & exercise. Because it has to appeal to a wide range of people, the content is usually created in an easily digestible format like a list, how-to, or FAQ.
Evergreen content can address niche topics, for example, a piece answering the FAQ on driving subscriptions on Facebook. Or, it could revolve around wider topics such as how to make the most of evergreen content which, within the niche of content marketing, appeal to a broad audience. The type of content written and angle you choose when creating evergreen content usually aims to help your audience with a particular problem. The reason is that you don't know when and where the article meets your reader, but you want to give them everlasting value. 
The topic of the piece is also important. News and sports pieces are usually not evergreen, since they are timely and get outdated rather quickly. But that's not to say that evergreen content can't be timely. It just has to be timeless like a piece of fine jewelry, the design gives away when it was created, but it will always be appreciated. 
Evergreen content is one of the most important tools in a publisher's arsenal, but it's still largely underutilized except by some of the publishers focusing on ad revenue. We want to help publishers incorporate more evergreen content into their content marketing efforts. So we hosted a webinar with best practices and tips on creating, distributing, and measuring the success of evergreen content. Read on for an overview of evergreen content strategies and watch the full webinar by filling out the form below.
Why should I care about evergreen content?
Developing good evergreen content can take a lot of time and effort, but at the end of the day, it can make a huge impact on your business goals in the long term.
Unlike timely content, which generally produces a single spike in traffic, evergreen content can continue to drive new traffic to your site well past the day it's published because the content remains relevant over a long period of time.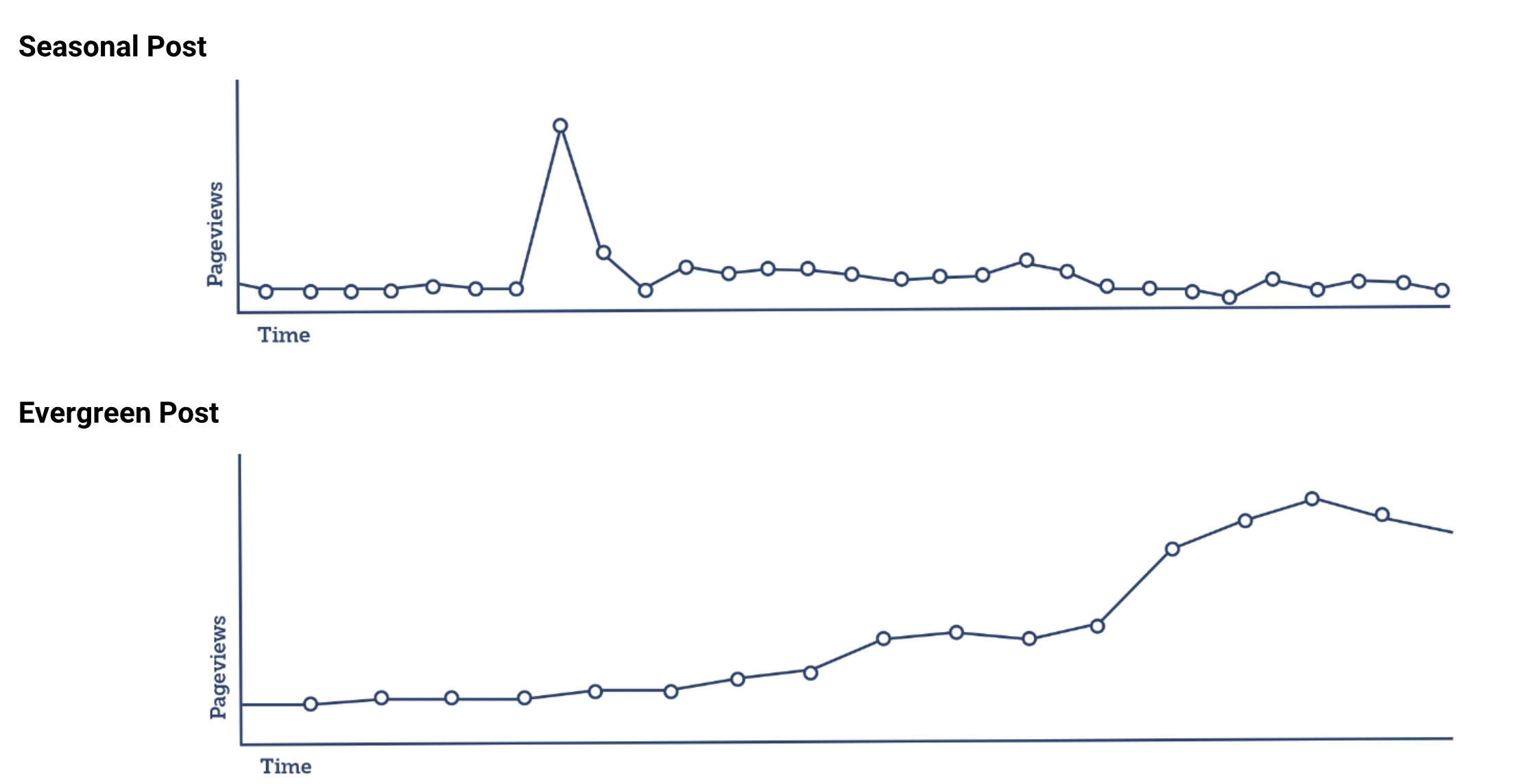 Because the content is about subjects of high interest, it also benefits from strong organic search traffic. With the right evergreen content in place, your site can benefit from an always-on steady stream of traffic. In fact, 83% of our blog posts' views come from evergreen posts which are also the vast majority of posts we publish. Take this blog post as an example. 
So while there may be some upfront costs to create great content – it's often long-form, thoroughly researched, and takes a long time to gain traction, the longevity of the content can translate to tremendous ROI if handled correctly.
How can I use evergreen articles for my content marketing?
To make the most of your evergreen content, we suggest leveraging paid distribution. While organic traffic from Facebook is important, it is steadily decreasing. The only way to ensure reliable traffic early after publishing your content is through paid channels.
Paid distribution also allows you to use data-driven audience targeting parameters and scheduling, rather than relying on the sporadic and unfiltered reach of organic distribution methods. With paid distribution, you can optimize for specific business goals such as deeper user sessions, affiliate link clicks, video views, email capture, or conversion to a paid subscription. 
Specifically, we've seen a lot of top publishers succeed with evergreen content on Facebook. Facebook's audience targeting capabilities are unmatched for content distribution and allow you to continue to find new high performing audiences for the same piece of content. In addition, the Facebook pixel allows you to optimize for specific business goals, making it a great channel for measurable and scalable campaigns. 
As a bonus, evergreen content typically sees great user engagement (likes, comments, shares) over time, which boosts your Facebook relevance score and improves the performance of your campaigns as well. Evergreen content that generates constant positive feedback from users helps you build your "credit score" and supports all your other paid activities. 
Challenges in Creating Evergreen Content
If it sounds too good to be true it probably is, right? Here's the catch: on top of the high initial costs of writing evergreen content, it also has "maintenance fees". These costs are an inherent part of the content itself. You need to make sure no links get broken, that everything you write is up-to-date. On top of that, as we mentioned, when you create evergreen content you have your SEO efforts in mind. So you better update the content to make sure it ranks well and follows all best practices. 
One of the common phrases you'll read in any article about evergreen content is that it should be written for beginners, that's a wide audience that will always find your content relevant. The basics rarely change, that's why they are the basics. But the challenge in that is double. 
It's hard to produce high-quality and original content for a subject matter that's been thoroughly covered from every which way. It's much harder when you have to do it in a way that doesn't disclose when the article was written. 

This recommendation follows the assumption that readers don't know something so they will search for it. If they don't know and they search for the information they must be beginners. 
Our take on it? Don't follow conventional wisdom on this one. Write articles for beginners, but also write pieces for professionals. Look for content ideas in the intricacies of niche topics. The goal for your content is to help your audience, not to assume your audience is comprised of beginners. That's why we try to sprinkle blog posts about complex topics along with the posts reaching for wider audiences. Keywee's philosophy is that stories find readers on their feeds, especially in the age of walled gardens.
Another challenge that comes with being able to promote your content for a long time, is that it gets stale. If the tool is available to you, you should set a frequency cap when setting up a campaign on Facebook. Technically you should have a frequency limit regardless of your content so that as few people in your Facebook audience are frustrated by seeing the same ad over and over. 
Since an evergreen piece of content can be promoted for a long time, it's even more important to set up the frequency cap since it will be seen by more users. How long can it run? Our longest running article has recently passed the four-year mark. The advantage of such long-running articles? Even with smaller monthly budgets, you have enough opportunities to run A/B tests and try a plethora of creatives as well as a lot of different audiences. 
Evergreen Content and Your Business Model
Many marketers are diversifying their revenue streams to increase profits and future-proof against unknown changes to come. The good news is that evergreen articles be part of your content marketing strategy almost regardless of your goals. So before we wrap things up, here are some examples to inspire you from eCommerce and subscription campaigns. These are two revenue streams that don't get much evergreen content love, but there should be no reason to shy away from them. 
Affiliate/Ecommerce
A pearl of conventional wisdom when writing evergreen pieces is to steer clear from writing content around fashion trends. But that doesn't mean you should avoid all content about fashion or beauty. Some of our best-performing partners have been running content relating to fashion and they have been generating affiliate and eCommerce revenue. Their secret is not to write about the trends, but to help their audience find timeless pieces of fashion or cosmetics. It's not about the most fashionable pair of jeans, it's about the best pair of jeans. 
They still continuously update their content to make sure they help their audience find the best products they can, and that the ads' creatives don't go stale, but the content at its core remains the same.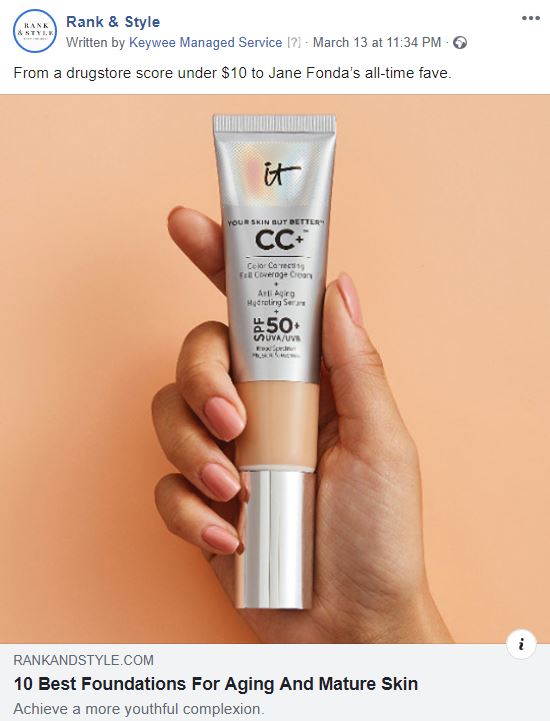 Subscription Generation
Publishers vying for readers' attention in an effort to build and expand their subscriber base often neglect writing evergreen content. They assume that readers are interested in the news cycle which is ever dynamic, and will pay the subscription fees to whoever has more scoops. They are not entirely wrong, but we see that evergreen content definitely has its place in the content-based funnel. 
Because of its nature, evergreen content will appeal to a larger group of users. This coincides with the first steps of the content-based funnel. Evergreen content can be the appetizer that gets readers familiar with a publisher's style of reporting. For local media, it's a great way to showcase their locality and start building an emotional connection with the readers.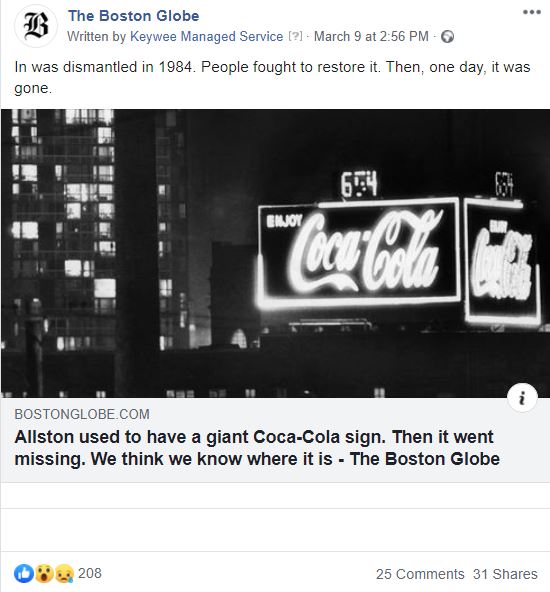 We believe that evergreen content has a place in every content marketing effort. If you'd like to get a few more specific tips about creating and distributing your evergreen content, fill out the form below to watch the full webinar.