Paywalls are the digital version of the traditional newspaper subscription. Like most things digital, it introduces a new level of flexibility as well as complexity. But which paywall vendor should you choose? For most publishers, hiring an in-house team to build and maintain a paywall is cost-prohibitive. As paid subscriptions are taking a more significant part in most publishers' revenue stream mix, we decided to lend a hand and share what we know. Below, we review the common types of paywalls and some of the things you should consider when choosing a paywall vendor. We also share a bit more information on a few select providers that some of our partners recommended when asked.
Types of Paywalls
What are the different types of paywalls out there? What are some of the advantages that they offer, and what should you keep in mind as a potential disadvantage? 
The Metered Paywall 
The metered paywall is one of the most popular types of paywalls. A user reads a certain amount of articles for free, usually per calendar month. After he or she reads more than the allotted amount, the paywall locks the content, and the publication offers a subscription plan to the reader. Each media outlet will provide a different amount of free articles, but five or fewer tends to be the norm.
The metered paywall helps create habitual readers who return to the site and read the site's content, even before they've subscribed. On the other hand, not only is measuring and optimizing paid campaigns for metered paywalls hard, but Google threw another wrench in publishers' wheels: the Chrome 76 update has introduced new ways for readers to get around the paywall.
The Hard Paywall
The publisher is blocking all content unless the user subscribed or logged in. It's relatively easy to implement, track, and measure but requires a shift in mindset. The vast majority of traffic won't convert, so a publisher can't expect to see high traffic volumes. The hard paywall creates a significant barrier for entry, so this method works best when the site offers premium and high-value content. 
Premium Tires/Freemium Content
The publisher breaks its content into different tiers and grants free access to some and blocks others. This type of paywall tries to balance the volume of traffic to free content with value to subscribers in blocked articles. This method can work with a metered paywall and allow for free content along with a specific amount of premium articles per month. One of the biggest challenges is to decide which content will be behind a paywall and the balance between free and blocked content on the site. The blocked content can also be site features such as searching the archive or whole sections, such as opinions, as well as individual articles.
Recommended Requirements from Your Paywall
Your paywall shouldn't serve premium content to readers" browsers at all unless authenticated. E.g., it doesn't rely on some easily defeated methods like using Javascript to conceal on-page content.

Some paywalls offer more flexibility in implementation, while others require the vendor's team to review your desired changes. Decide where you want to be on the flexible (and resource-heavy) to structured (but less agile) spectrum.

Depending on how you build your subscription plan, the same paywall vendor should support free/premium access on both the individual item level and site feature. For example, a subscription is required to read an article or to access an area of the site, such as the comments section.

Your paywall shouldn't harm you. If it prevents crawlers from indexing your page and hurts your SEO efforts or gives away your premium content, it's not doing a proper job.

Data and Statistics – does your chosen tool allow you to analyze all the data you need and make decisions based on numbers? Do you need access to raw data? Do you want API access? These are points to consider when deciding on your vendor of choice.  
Paywall Service Providers

Pico is a paywall provider that supports multiple goals and businesses. They support both newsletter and paid subscriptions, as well as eCommerce and donation funnels. 

Pico offers a tiered pricing model that depends on how many records (subscribers) you will collect with them. It's free for the first 500 users so that one might consider it as a free trial. On top of that, they charge a 2-5 percent fee on transactions. You can calculate how much their solution would cost you in advance on their

pricing page

.

One of the up-sides – they offer free assistance with migrating from your current provider. Among their existing clients, you can find VinePair, Block Club Chicago, and the Colorado Sun.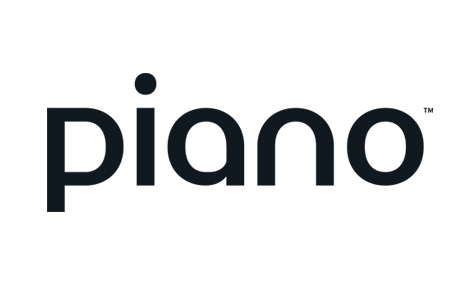 The company offers a broad suite of functions to support marketers (and mostly content marketers) at almost every aspect of their audience communication and message personalization. Their service extends beyond the paywall and includes content recommendations, retargeting cart abandonments, defeating ad blockers, message personalization, and much more. 

Piano's pricing isn't publicly listed and dependent on the business and its needs. The large amount of top-tier publishers who use their services implies it's priced to match their promised capabilities. 

Some publishers using Piano: Business Insider, Tech Crunch, AdAge, Conde Nast, Hearst. 

Zuora offers publishers a range of services that extend beyond the paywall, and much like Piano, it's a heavyweight and powerful tool. Zuora lets publishers implement various monetization models, including pay-per-article or standard rates. The platform provides an analytics dashboard and includes international billing management that complies with different tax laws and deals with multiple currencies. 

Pricing: Zuora's pricing is not publicly available and is customized for the client and their needs. Zuora does offer a free trial.

Publishers using Zuora: Financial Times, The Guardian, The Seattle Times

Pelcro offers an out-of-the-box paywall solution that is easy to set up. They support both metered paywalls and hard paywalls and provide a dynamic A/B testing of the paywall as part of the professional package. The analytics offered by Pelcro help publishers get another layer of data on their subscribers and include a churn score to help publishers act proactively before a reader unsubscribes. 

Pricing: They offer a multi-tiered pricing model based on the publisher's needs. 7-day free trial. Starter ($99), Advanced ($450), Professional ($800), and Custom solutions

Publishers using Pelcro: Newsweek, Voice Media Group, Arkansas Times, Suffolk Times, Houston Herald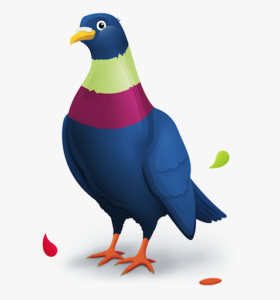 Pigeon is a paywall plugin that's designed for quick implementation and flexible operations. It works with your existing website and is operational quickly after adding a few lines of code to your CMS.

The pricing structure is relatively straightforward with a one time fee for implementation and training starting at $1,500, then a flat monthly fee starting at $99 and a 10% fee on online subscription sales (1% for sales of print+digital paid online).

Some of the publishers using Pigeon Paywall Plugin are The Herald, Vigo, The Art of Eating.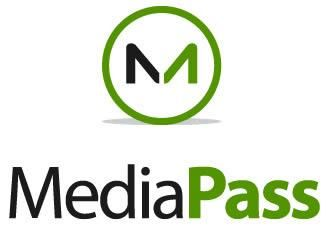 MediaPass is a paywall vendor that offers both freemium and metered paywalls. On top of that, they offer A/B testing of the paywall, ad blocking protection, and quick implementation with just one line of code. MediaPass' service also includes a lot of the "behind the scenes" work, including monthly billing, publisher support, customization, back-end database management, PCI compliance, and upkeep.

Pricing: MediaPass takes an undisclosed percentage of the total subscription revenue a publisher makes with them.

Clients: Ogden newspapers Inc., CBS Media, GateHouse Media
If you're using these or other paywall providers and would like to share some positive feedback, we'd love to hear it! Please email info [at] keywee [dot] co, or reach out to me on Linkedin and I'll be happy to chat and share your thoughts on the topic.