While it may not be as common as display advertising or branded content, we've seen affiliate monetization popularity as a revenue stream increase among publishers. The industry is growing, and fast; Forrester predicts it will be worth $6.8 billion by 2020. With the holidays coming up, we're expecting to see even more growth in the world of affiliate and commerce monetization.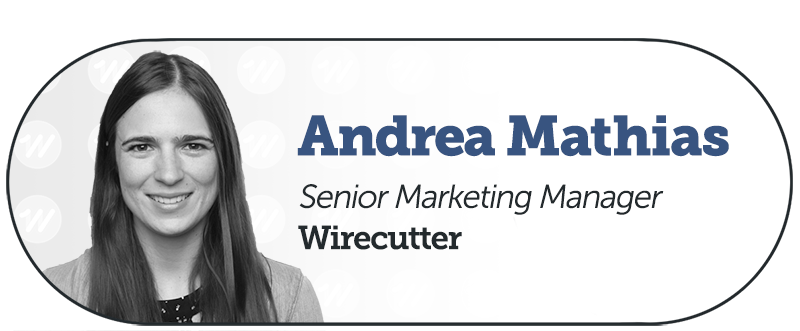 We recently hosted a webinar with Andrea Mathias, Senior Marketing Manager at Wirecutter (a New York Times company) to discuss the affiliate space and its immense growth opportunities. We got the chance to talk about Wirecutter's affiliate program, how it's grown and changed over the past few years, and how Andrea's team is preparing for the holiday season.
Read on to learn four methods Wirecutter is using to grow its business, and watch the full webinar below.
Four Methods Wirecutter is Using to Grow Its Business
1. New content verticals
When Wirecutter was founded in 2011, it covered mostly Electronics & Tech Gadgets (hence the name). But as readership expanded, so did the coverage. The team started writing about other categories, beginning with Home & Garden.
Now, Wirecutter writes reviews across a variety of categories (seen below) including Kitchen & Dining, Health & Fitness, and even Baby & Kid. The team relies on reader feedback to know what products to review next, but also does its due diligence by analyzing search trends and understanding which guides will be monetizable.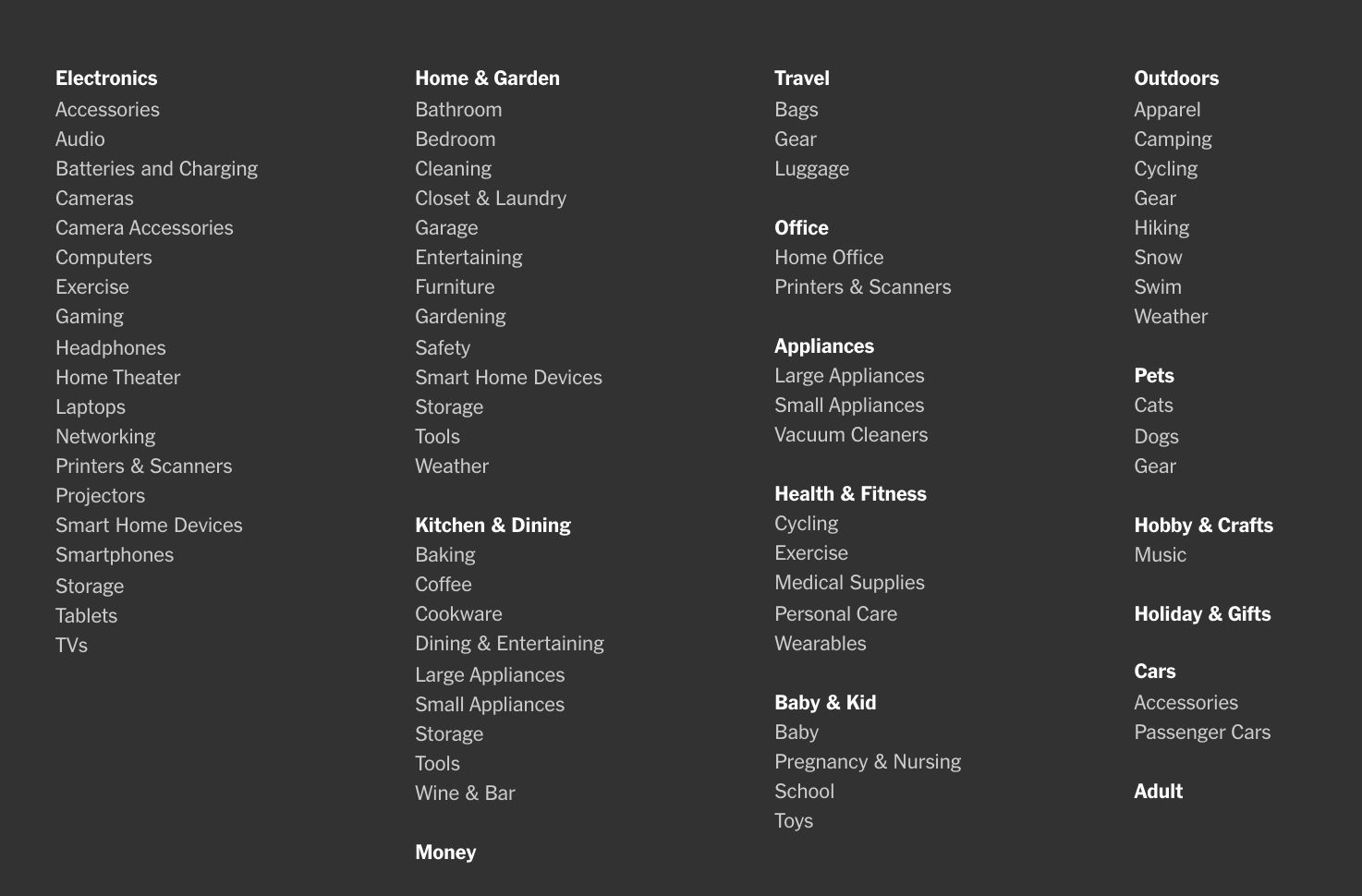 Writing about additional topics draws in new audiences and gives existing audiences new reasons to come back to the site.
2. Deal event coverage
Another way Wirecutter expanded its affiliate footprint was writing about "deals." In addition to writing full reviews of products, the Wirecutter team now also notifies its readers when any top-rated items are on sale.
As part of deal coverage, Wirecutter runs site takeovers for special "deal days" like Amazon Prime Day, Black Friday, and Cyber Monday. When readers see a deal on Wirecutter, they know that the item is worth buying. Perhaps for this reason, Wirecutter has seen great success with this type of coverage.
To build off this success, and reward its most loyal readers, Wirecutter even launched its own deal day in August of 2018 – Wirecutter Deal Day. Readers got access to exclusive deals on great products and Wirecutter saw a great day in terms of affiliate revenues.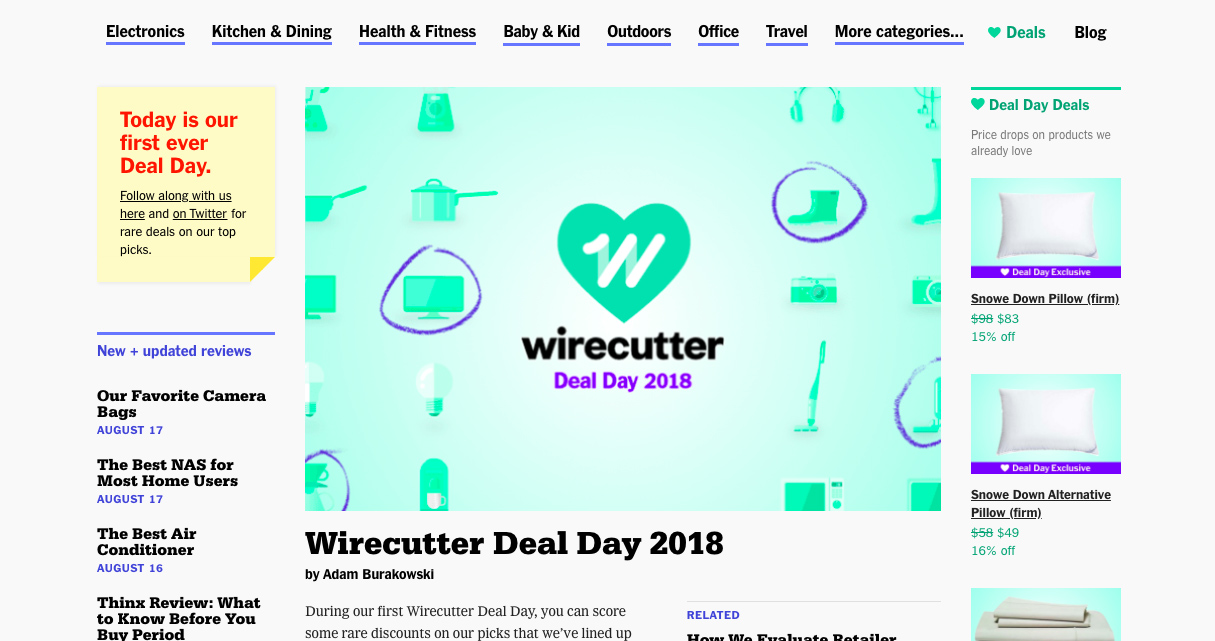 3. Wide partner base
Many publishers start their affiliate program with Amazon as their sole partner. Others turn to an affiliate network for ease of use.
Wirecutter, however, partners with a huge amount of retailers, and most of them directly. By partnering with retailers directly, they have more control over the relationship (and revenue terms). Sometimes, they're even able to negotiate special deals for their readers.
Because Wirecutter is reader-first, the editorial team actually has no knowledge of the partnership side of the business. Interestingly, this means that certain Wirecutter guides actually generate no affiliate revenue. However, their diligent business development team will contact any new retailers whose products are reviewed to try and set up a partnership. This system has lead to a database of hundreds of retail partners.
4. Content distribution
Once the right content was in place to drive revenue, the Wirecutter team was able to leverage a variety of content distribution mechanisms to get it in front of more people. By focusing on ROI positive channels, content distribution can drive enormous growth.
Some of the channels Wirecutter is using today:
Facebook
Wirecutter uses Facebook (and Keywee 🙂 ) to drive the right people to its affiliate content and to acquire new newsletter subscribers. For both of these types of campaigns, it's crucial to A/B test creatives to find the best-performing posts and frequently update creatives for evergreen content to maintain high performance.
Typically the way I like to run campaigns is to put a lot of different guides within a single campaign and let Keywee do its magic in terms of optimizing which ones are performing best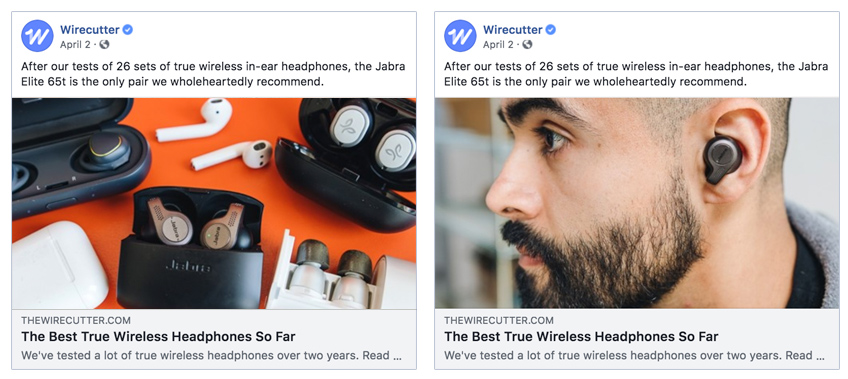 The creative on the left performed 75% better than the creative on the right.
We also discussed optimizing costs around a final action like affiliate link click-out or email capture rather than running campaigns on a CPC basis. Wirecutter uses Keywee (and custom Facebook pixel events) to optimize for the audiences most likely to click on a link in one of their guides. This system leads to more efficient, and ultimately more profitable, campaigns.
If you do it on a CPC basis it might be cheaper, but you're not getting those high purchase-intent individuals
Newsletters
Andrea's team has recently put a large focus on their deals newsletters. Subscribers to the Wirecutter Deals newsletter spend more time on site, click on more links, and have a higher lifetime value than other Wirecutter readers. For this reason, Wirecutter is happy to invest more time, money, and website real estate upfront to acquire newsletter subscribers.

Wirecutter is also partnering with Keywee to acquire new newsletter subscribers at scale. According to Andrea, these subscribers are of a higher quality than most other paid channels to acquire new newsletter readers.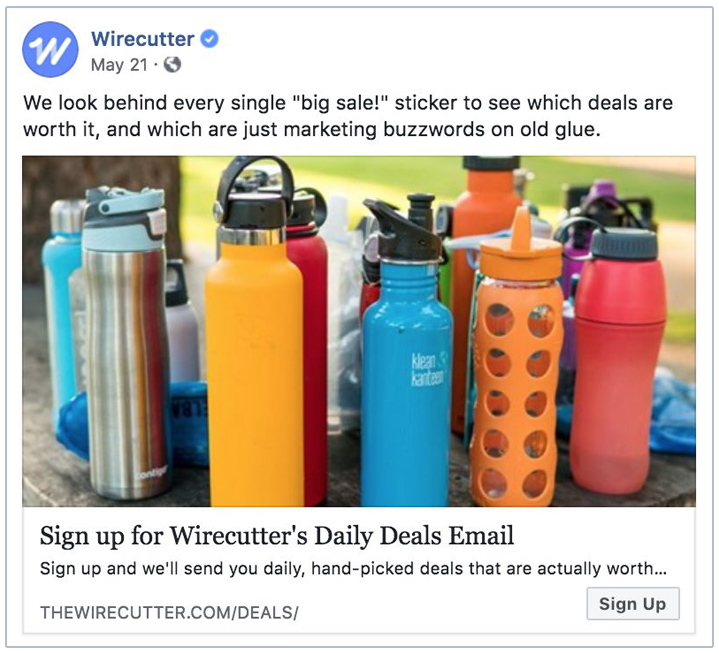 Partnership with The New York Times
Wirecutter is in a unique position due to its relationship with The New York Times (The New York Times acquired Wirecutter in 2016). Recently, Wirecutter has partnered with The New York Times Smarter Living section to put out long-form content that includes product recommendations by Wirecutter. This helps expose new audiences to Wirecutter content and present the content in a different editorial voice.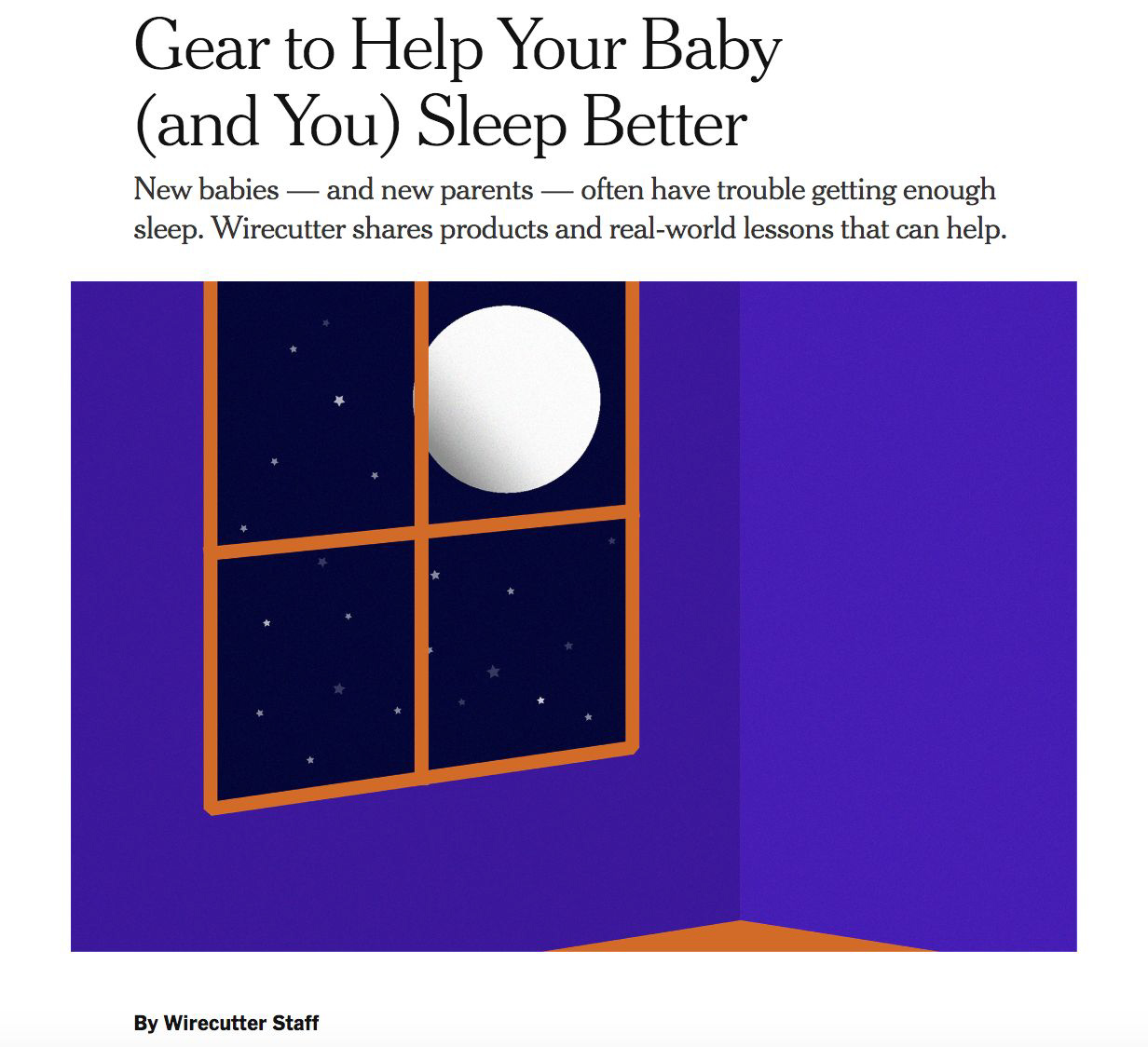 Syndication
Wirecutter also partners with other publishers like TechCrunch, Slate, and Engadget to syndicate content. Content appears on the partner's site and the business side is managed by the partner's team, with Wirecutter receiving a portion of the revenue.
To learn more about each of these four steps, watch the full webinar: